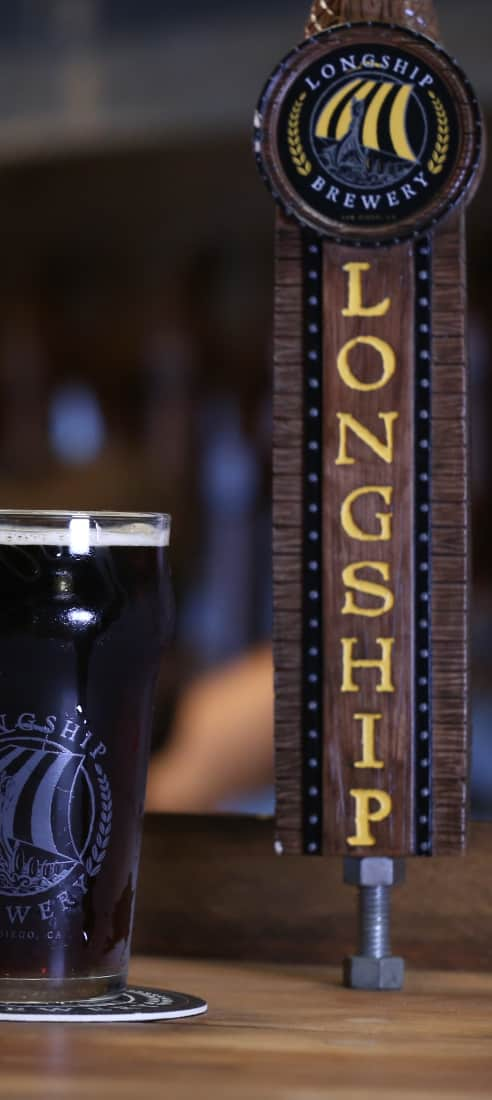 Abomination- American Strong Ale
9.3% ABV American Strong Ale | 50 IBU Strong caramel malt flavors balanced out with plenty of hops, and a boozy finish.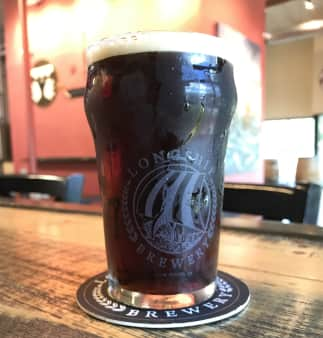 Stuck @ Home, Sour - Strawberry Sour
4.0% ABV Strawberry Berliner Weisse | 10 IBU A light kettle sour with a tart kick and smooth hints of strawberry.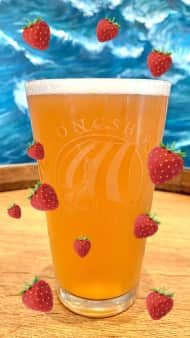 Ragnabock - Doppelbock
8.1% ABV Doppelbock | 23 IBU A dark, strong lager with mild esters and a roasty, sweet aroma.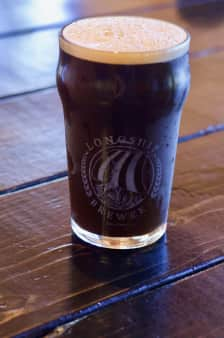 Rolling Fog - Hazy DIPA
7.9% ABV Hazy Double IPA | 25 IBU Loaded with tropical hops. Bright and aromatic with notes of pineapple and passionfruit.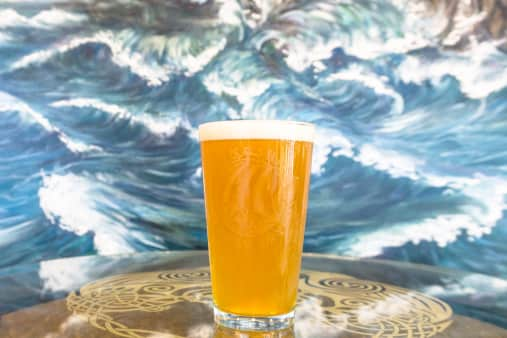 Rollo - Salted Caramel Stout
6.5% ABV Salted Caramel Stout | 20 IBU A medium-bodied salted caramel stout that starts smooth, roasty, and sweet and finishes with a slightly salty flavor.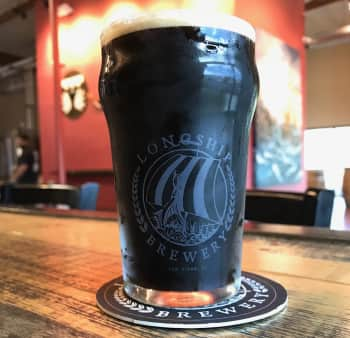 2020 Wet Hop Session IPA
3.5% ABV Session Pale Ale | 50 IBU Light and crisp with bright citrus and pine aromas from fresh Cascade hops, all balanced in an incredibly drinkable and balanced pale ale. A lingering bitterness leaves you wanting more, and at 3.5% abv, you can!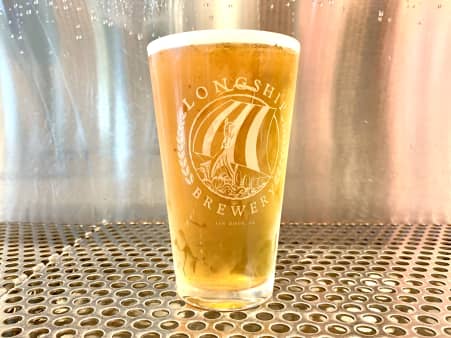 Juicy Lucy
9.59% ABV Extra Hard Unfiltered Cranberry Seltzer | 0 IBU We made a seltzer. Why not? Light and refreshing with a bright cranberry flavor and aroma. Gluten free.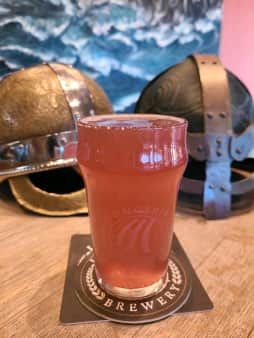 2020 Wet Hop Hoppy Lager
5.2% ABV Hoppy Lager | 43 IBU Crisp lager with citrus hop aroma from fresh Cascade and Centennial hops and a tasty bitterness leaving you wanting for more.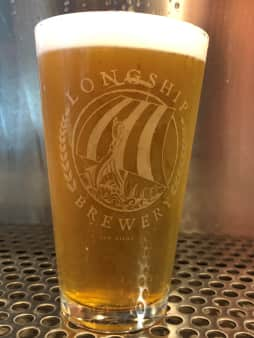 Boss Bird- San Diego Malt Liquor
8.2% ABV San Diego Malt Liquor | 15 IBU Brewed in collaboration with our friends at Boss Bird Kitchen. This brew has the flavor of a crisp light lager with a little extra hops, but with a deceptively strong ABV.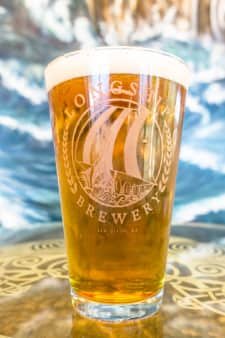 Lingonberry Wheat - American Wheat Ale with Lingonberries
5.4% ABV American Wheat Ale with Lingonberries | 11 IBU Light wheat ale with a hint of tart Lingonberries. A tradition in Norse cooking, this delicate berry adds a mild tartness, fruity flavor and reddish hue to a mildly sweet wheat ale.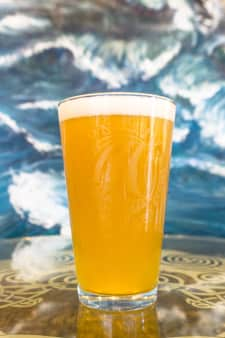 Thor's Party Pack
Mix and match a 4 pack of 32oz crowlers to put into an insulated custom carrying case.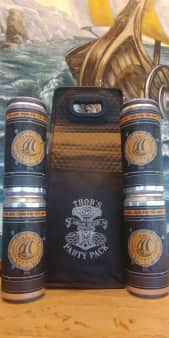 Shieldwall - West Coast IPA
7.2% ABV West Coast IPA| 72 IBU Classic, clean hoppy IPA with bursts of American citrus hop flavors and aroma. A beer as solid as a Viking shieldwall.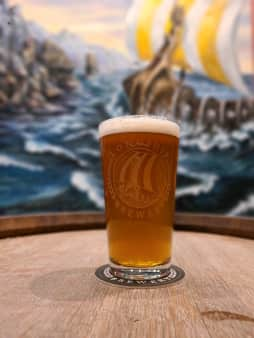 Fresh Start - Mango hard seltzer
7.5% ABV Mango Hard Seltzer| 0 IBU Bright mango juice with a kick.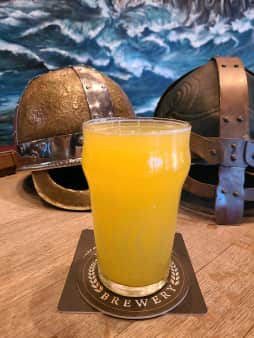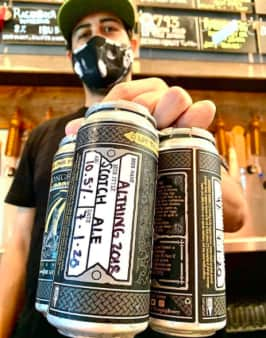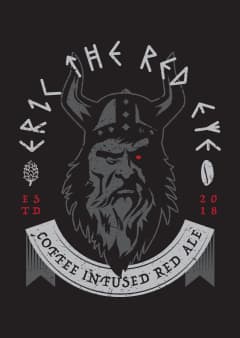 Eric the Red Eye Tank Top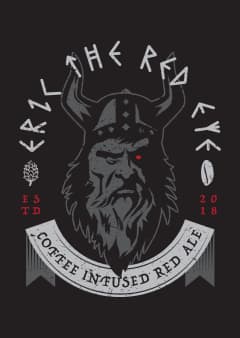 Pint Stein
Enjoy a great beverage holder and cover from the geniuses at Pint Steins.
Pint Stein + Longship Pint Glass
Enjoy a great beverage holder and cover from the geniuses at Pint Steins. Pair it with a Longship pint glass to hold your favorite beer.