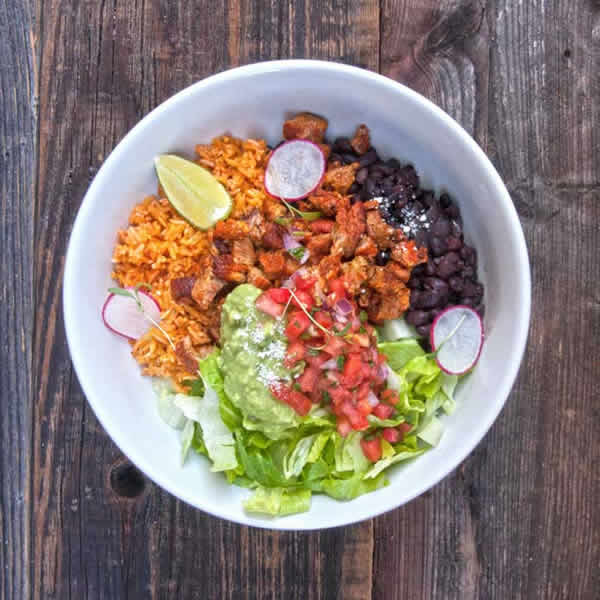 From:
2257 Chestnut St, San Francisco, CA
---
INCLUDE UTENSILS?
Please Choose Yes if you want Utensils before continuing with your order. Due to California Law. Thank you for understand.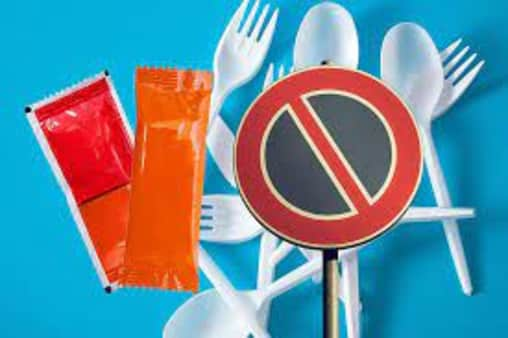 Allergies
Our store offers products with peanuts, tree nuts, soy, milk, eggs and wheat. While we take steps to minimize the risk of cross contamination, we cannot guarantee that any of our products are safe to consumer for people with peanut, tree nut, soy, milk, egg or wheat allergies. The Gluten Free Food Items are prepared in a common kitchen with risk of gluten exposure. These Food Items are NOT recommended for customers with Celiac Disease. Consuming raw or under-cooked eggs may increase your risk of food-borne illness
Alcohol: Must be 21 to Purchase
You must present legal identification showing proof of age 21 or over at the time of Purchase Alcohol, in store or delivery.
5% SF Mandate
Due to the enforced mandates placed on employers by the city of San Francisco, we are including a 5% SF Mandate Surcharge to all items purchased.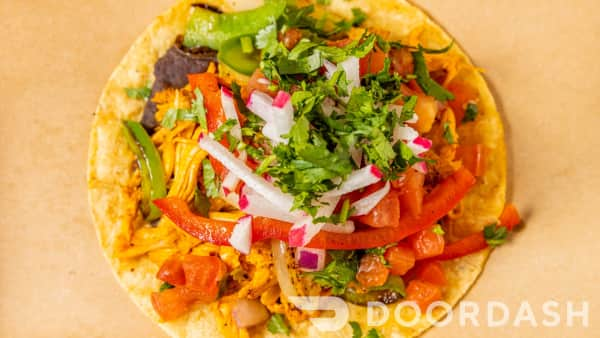 2x Tacos
Choose any combination of Two Tacos.
4x Tacos
Choose any combination of Three Tacos
3x Tacos
Choose any combination of Three Tacos
Mexican Street Tacos
SERVED ON 3 INCH CORN TORTILLAS 3 Tacos Served With Onions and Cilantro on Corn Tortillas. Mix or Match Your Choice of Carne Asada, Carnitas, Rotisserie Chicken, Pastorcito or Veggie Mix
1x Taco MEAL
Choose One Taco. Served with Choice of Two Sides
2x Tacos MEAL
Choose any combination of Two Tacos. Served with Choice of Two Sides
4x Tacos MEAL
Choose any combination of Three Tacos, Served with Choice of Two Side
3x Tacos MEAL
Choose any combination of Three Tacos, Served with Choice of Two Side
Clasico Bowl
Meatless Served With Rice, Beans, Cheese and Pico De Gallo
Regular Bowl
Served With Your Choice of Meat, Rice, Beans, Cheese and Pico De Gallo
Bonita Bowl
Served With Your Choice of Meat, Rice, Beans, Pico De Gallo, Cheese, Sour Cream & Guacamole .+ Add Mahi Mahi or Shrimp – $13.25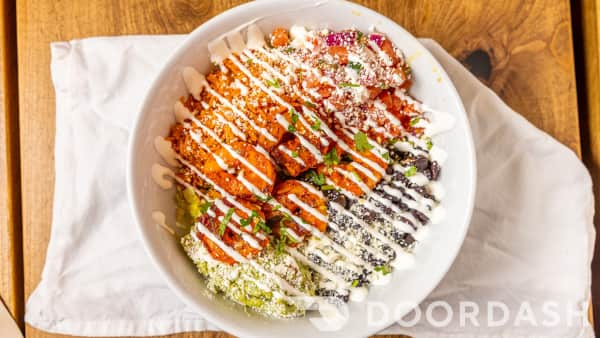 Nor-Cal Bowl
Served With Your Choice of Meat, Crispy Potatoes, Beans, Pico De Gallo, Sour Cream, Cheese and Guacamole
Fajita Bowl
Served With Your Choice of Meat, Beans, Pico De Gallo, Cheese, Sour Cream, Guacamole, Caramelized Onions and Peppers & Rice or Potatoes + Substitute Mahi Mahi or Shrimp on Any Meat Burrito – Add $1.00
Clasico Burrito
Meatless Served With Rice, Beans, Cheese and Pico De Gallo
Regular Burrito
Served With Your Choice of Meat, Rice, Beans, Cheese and Pico De Gallo
Bonita Burrito
Served With Your Choice of Meat, Rice, Beans, Pico De Gallo, Cheese, Sour Cream & Guacamole + Add Mahi Mahi or Shrimp – $13.25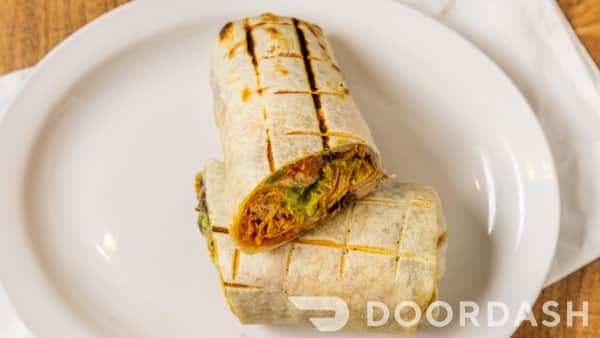 Nor-Cal Burrito
Served With Your Choice of Meat, Crispy Potatoes, Beans, Pico De Gallo, Sour Cream, Cheese and Guacamole
Fajita Burrito
Served With Your Choice of Meat, Beans, Pico De Gallo, Cheese, Sour Cream, Guacamole, Caramelized Onions and Peppers & Rice or Potatoes + Substitute Mahi Mahi or Shrimp on Any Meat Burrito – Add $1.00
Clasico Quesadilla
Traditional Cheese Quesadilla, Served With Pico De Gallo & Guacamole on the Side
Friscodilla
Served With Your Choice of Meat, Cheese, Corn, Caramelized Onions and Peppers, Served With Pico De Gallo and Guacamole on the Side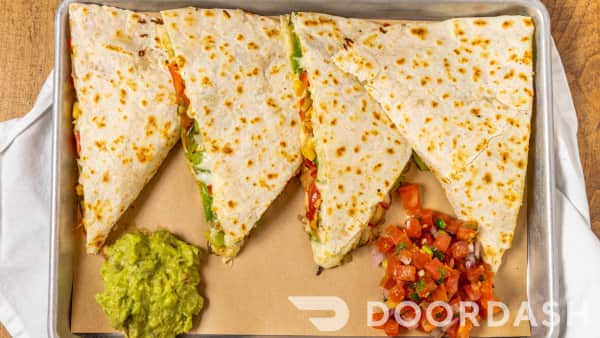 Hija De La Tostada
Seared Mahi Mahi Served over Homemade Mexican Coleslaw, Romaine Lettuce, and Corn, Served on Crispy Tostada Shells Spread With Refried Black Beans, Tossed in Epazote Cilantro Dressing and Topped With Epazote Aioli and Arbol Chile Oil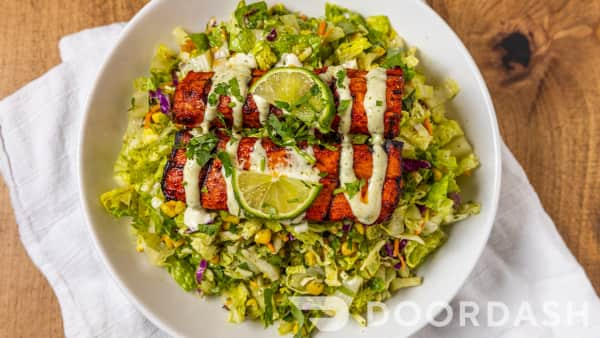 La Campesina Ensalada
Romaine Lettuce, Pumpkin Seeds, Corn, Black Beans, Radish and Pico De Gallo, Topped With Avocado and Cotija Cheese and Tossed in Epazote Cilantro Dressing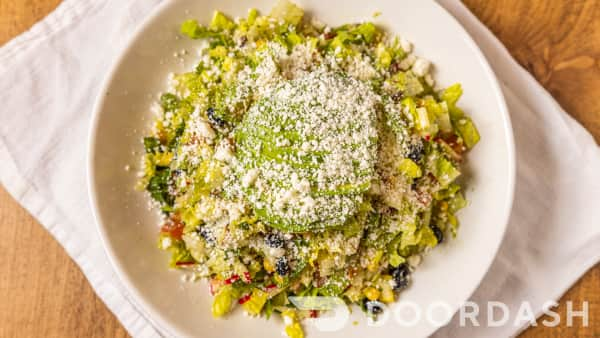 Tortilla Soup
Rich Homemade Tomato Chicken Broth, With Rotisserie Chicken and Avocado, Topped with Radish, Cotija Cheese, Cilantro and Chips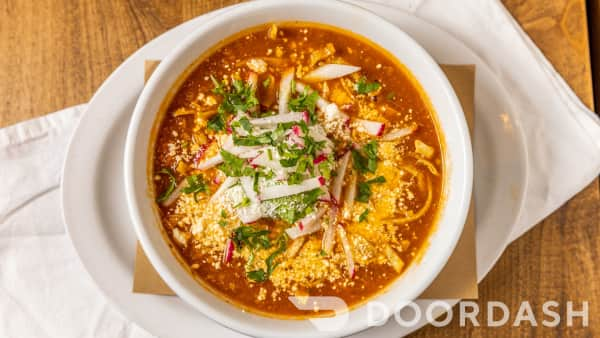 Half Chicken w/ Two Sides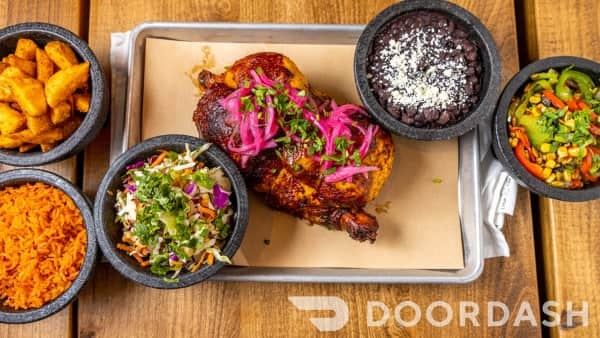 Whole Chicken w/ Two Sides
Carne Asada Fajitas
All Plates Are Served With Caramelized Onions & Peppers, Pico De Gallo & Guacamole, Your Choice of Two Bonita Side Dishes and Corn Tortillas Side Options Choose Two: Crispy Potatoes, Mexican Coleslaw, Black Beans, Mexican Rice
Carnitas Fajitas
All Plates Are Served With Caramelized Onions & Peppers, Pico De Gallo & Guacamole, Your Choice of Two Bonita Side Dishes and Corn Tortillas Side Options Choose Two: Crispy Potatoes, Mexican Coleslaw, Black Beans, Mexican Rice
Mahi Mahi Fajitas
All Plates Are Served With Caramelized Onions & Peppers, Pico De Gallo & Guacamole, Your Choice of Two Bonita Side Dishes and Corn Tortillas Side Options Choose Two: Crispy Potatoes, Mexican Coleslaw, Black Beans, Mexican Rice
Pastorcito Fajitas
All Plates Are Served With Caramelized Onions & Peppers, Pico De Gallo & Guacamole, Your Choice of Two Bonita Side Dishes and Corn Tortillas Side Options Choose Two: Crispy Potatoes, Mexican Coleslaw, Black Beans, Mexican Rice
Rotisserie Chicken Fajitas
All Plates Are Served With Caramelized Onions & Peppers, Pico De Gallo & Guacamole, Your Choice of Two Bonita Side Dishes and Corn Tortillas Side Options Choose Two: Crispy Potatoes, Mexican Coleslaw, Black Beans, Mexican Rice
Shrimp Fajitas
All Plates Are Served With Caramelized Onions & Peppers, Pico De Gallo & Guacamole, Your Choice of Two Bonita Side Dishes and Corn Tortillas Side Options Choose Two: Crispy Potatoes, Mexican Coleslaw, Black Beans, Mexican Rice
Fajita Veggies
All Plates Are Served With Caramelized Onions & Peppers, Pico De Gallo & Guacamole, Your Choice of Two Bonita Side Dishes and Corn Tortillas Side Options Choose Two: Crispy Potatoes, Mexican Coleslaw, Black Beans, Mexican Rice
Clasico Nachos
Tortilla Chips With Beans, Cheese and Pico De Gallo
Macho Nachos
Tortilla Chips With Beans, Cheese, Pico De Gallo, Guacamole, Sour Cream and Your Choice of Meat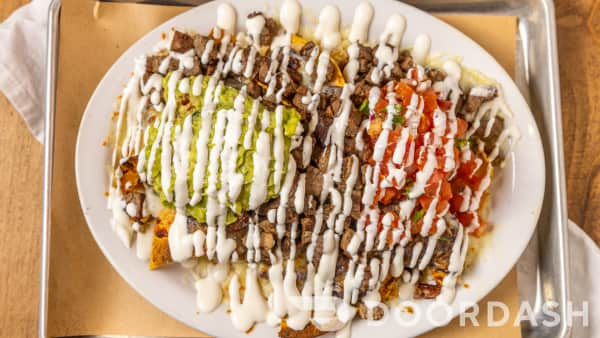 Chips and Guacamole w/ Cotija Chz
Chips, Salsa, Guac w/ Cotija Chz
Esquites
Mexican Street Style Corn with Tajin Lime, Epazote Aioli Cotija Cheese
Refried Black Beans w/ Cotija Chz
Whole Black Beans w/ Cotija Chz
Side Large Guacamole
12 oz
Side Small Pico De Gallo
3 oz
Side Large Pico De Gallo
12 oz
Side XL Pico De Gallo
16 oz
Side Veggies
caramelized peppers & onions, corn, pumpkin seeds
Chilaquiles
Tortilla Chips Simmered in Your Choice of Red or Green Sauce, Served With Cheese, Refried Black Beans, and Topped With Two Eggs over Easy and Pickled Onions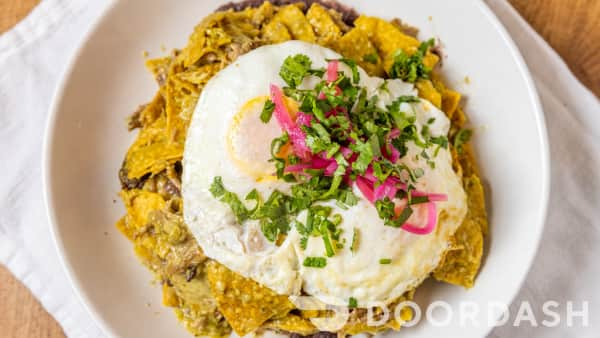 Chilaquiles Chicken
Tortilla Chips Simmered in Your Choice of Red or Green Sauce, Served With Cheese, Refried Black Beans, and Topped With Two Eggs over Easy and Pickled Onions
Chilaquiles Carnitas
Tortilla Chips Simmered in Your Choice of Red or Green Sauce, Served With Cheese, Refried Black Beans, and Topped With Two Eggs over Easy and Pickled Onions
Dos Huevos
Two Eggs, Any Style With Your Choice of Refried Black Beans With Cotija Cheese or Crispy Bonita Potatoes. Served With a Side of Corn Tortillas. + Add Meat – $13.50
Hangover Burrito
Scrambled Eggs, Crispy Bonita Potatoes, Chorizo, Caramelized Onions & Peppers and Jack Cheese Served over Refried Black Beans & Topped With Ranchero and Tomatillo Sauce, Pico De Gallo, Jalapeño Cilantro Crema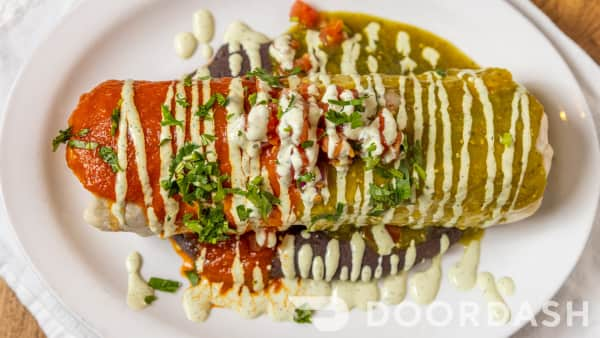 Horchata Pancakes
Served With Caramelized Bananas, Toasted Coconut and 100% Maple Syrup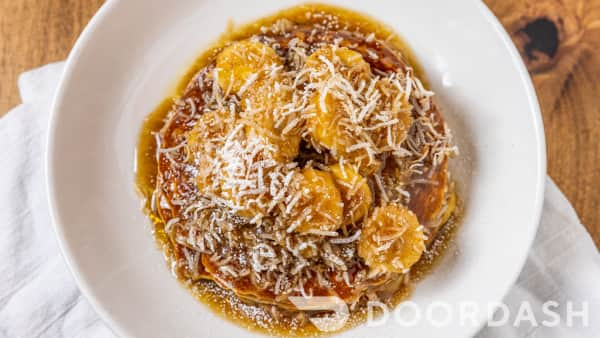 Huevos Rancheros
Two Eggs over Easy, Jack Cheese and Corn Tortillas, Topped With Ranchero Sauce, Jalapeño Cilantro Crema and Refried Black Beans With Cotija Cheese
Mexican Hash
Served over a bed of Crispy Bonita Potatoes, refried black beans, cheese, caramelized peppers and onions and your choice of meat. Topped with two eggs over easy, Ranchero and Tomatillo sauce, Jalapeno Cilantro Crema and pickled onions, Served with Corn tortillas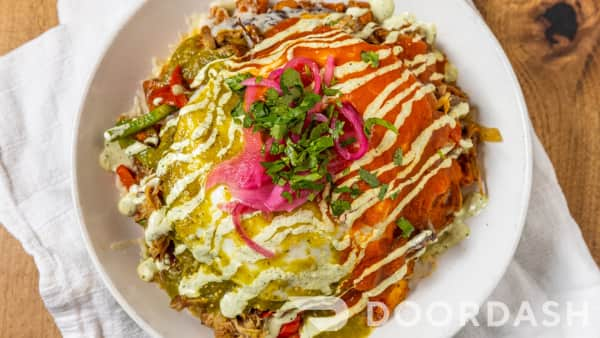 Omelet De Bonita
Three Eggs, Black Beans, Jack Cheese and Avocado, Topped With Pico De Gallo and Jalapeño Cilantro Crema. Served With Crispy Bonita Potatoes and Corn Tortillas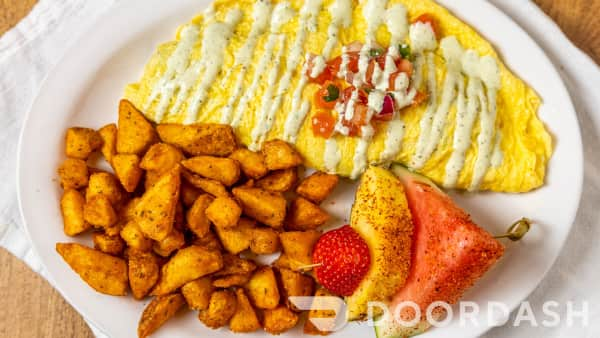 Tacos De Desayuno
Two Tacos. Scrambled Eggs With Chorizo, Jack Cheese and Caramelized Onions and Peppers, Topped With Pickled Onions, Jalapeño Cilantro Crema and a Side of Refried Black Beans With Cotija Cheese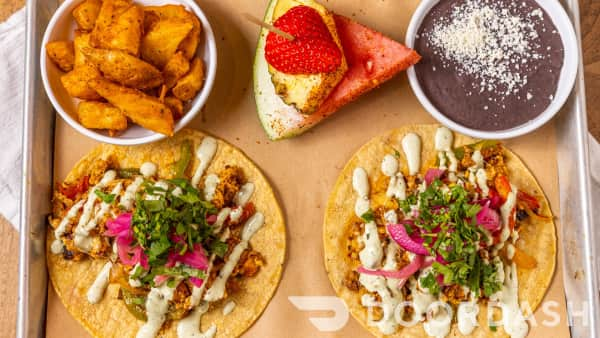 Tres Leche French Toast
Served With Strawberry Jalapeño Marmalade, Mascarpone Cheese and 100% Maple Syrup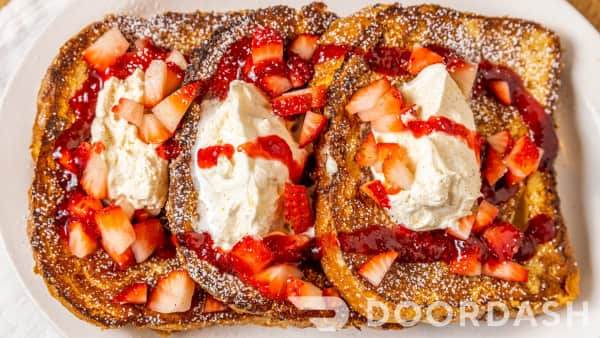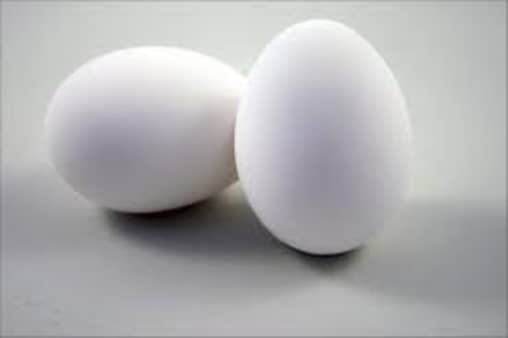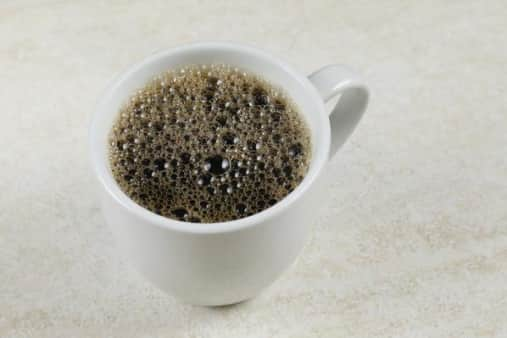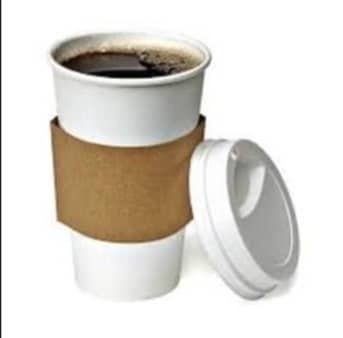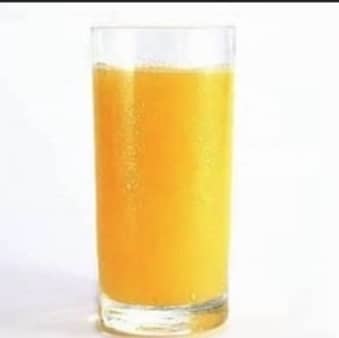 Bloody Maria
You must be 21+ and have a valid ID to purchase this item. Your ID will be checked for proof of age
Mimosa Glass
You must be 21+ and have a valid ID to purchase this item. Your ID will be checked for proof of age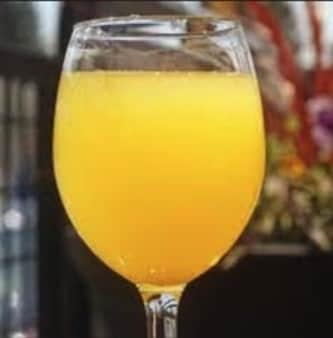 Mimosa Bottle+OJ
You must be 21+ and have a valid ID to purchase this item. Your ID will be checked for proof of age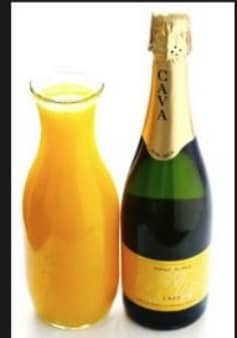 Champagne Glass
You must be 21+ and have a valid ID to purchase this item. Your ID will be checked for proof of age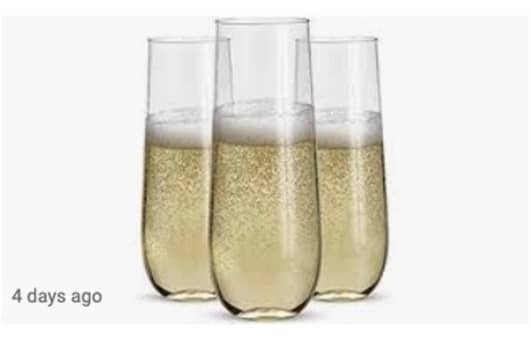 Champagne Bottle
You must be 21+ and have a valid ID to purchase this item. Your ID will be checked for proof of age
Beer Bottle
You must be 21+ and have a valid ID to purchase this item. Your ID will be checked for proof of age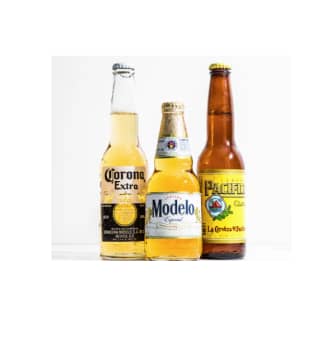 Beer On Tap
You must be 21+ and have a valid ID to purchase this item. Your ID will be checked for proof of age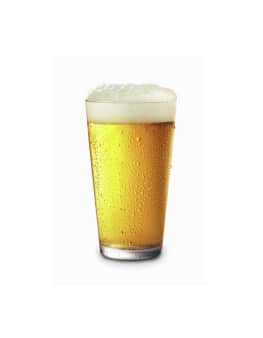 Chelada
You must be 21+ and have a valid ID to purchase this item. Your ID will be checked for proof of age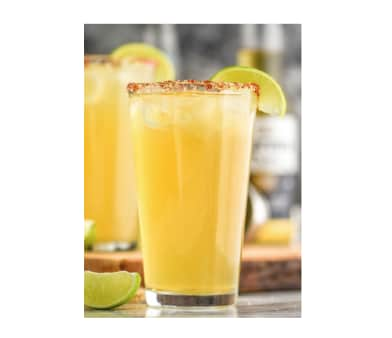 Michelada
You must be 21+ and have a valid ID to purchase this item. Your ID will be checked for proof of age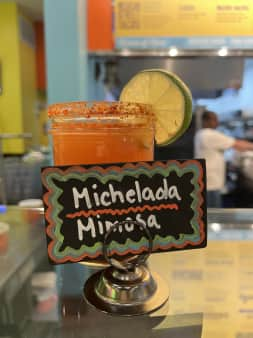 Red Wine
You must be 21+ and have a valid ID to purchase this item. Your ID will be checked for proof of age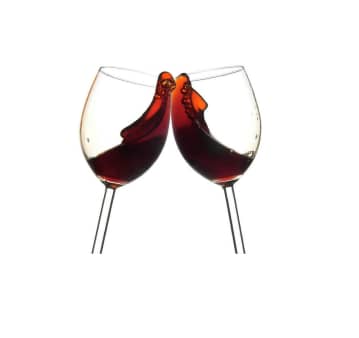 White-Rose Wine
You must be 21+ and have a valid ID to purchase this item. Your ID will be checked for proof of age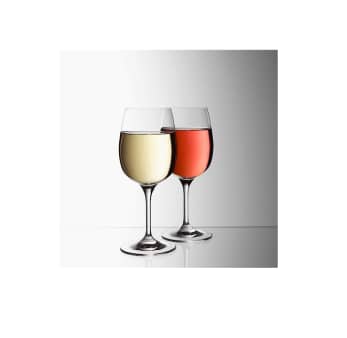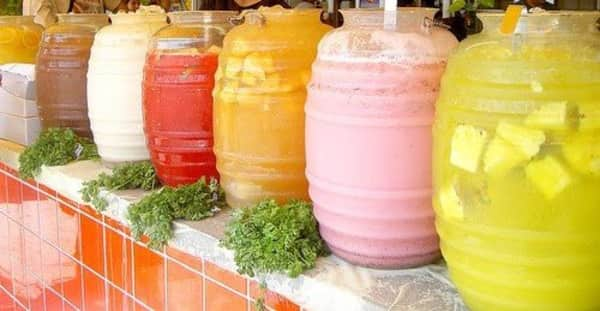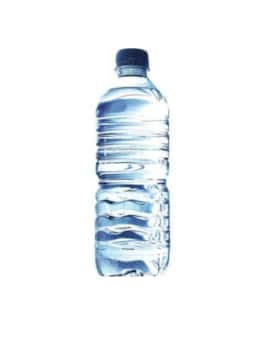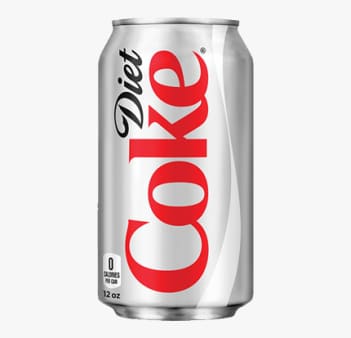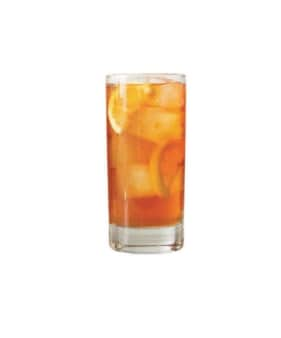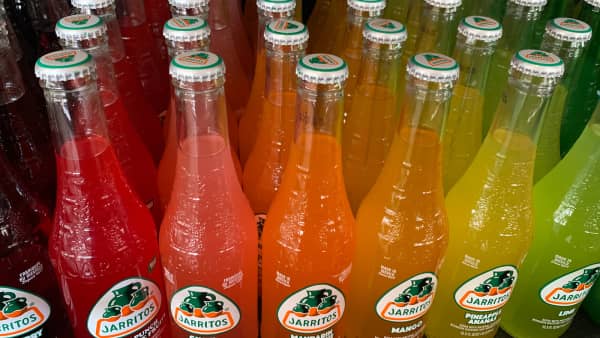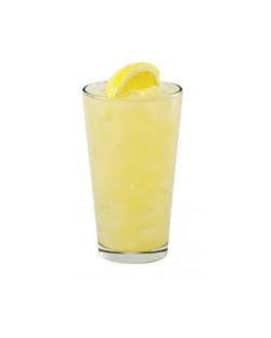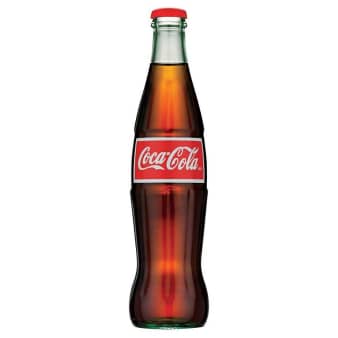 Topo Chico (Sparkling)
Sparkling Mineral Water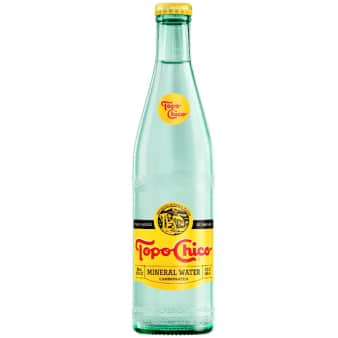 Cocktails
You must be 21+ and have a valid ID to purchase this item. Your ID will be checked for proof of age