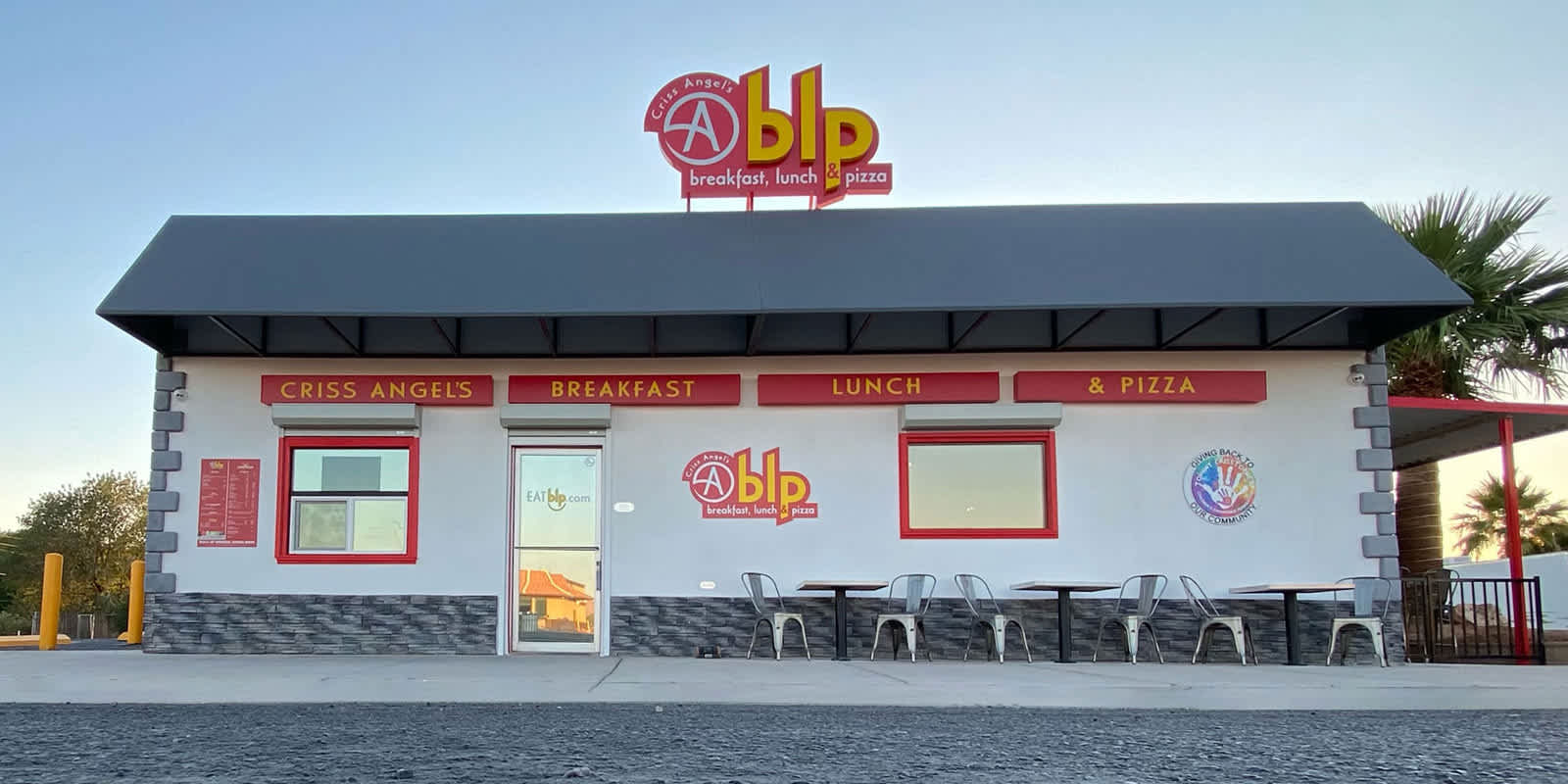 Two Eggs Any Style
Served with Hash Browns and either Bacon or Sausage and choice of Toast.
Breakfast Burrito
3 eggs, bacon, cheddar, onions and peppers wrapped in a warm flour tortilla.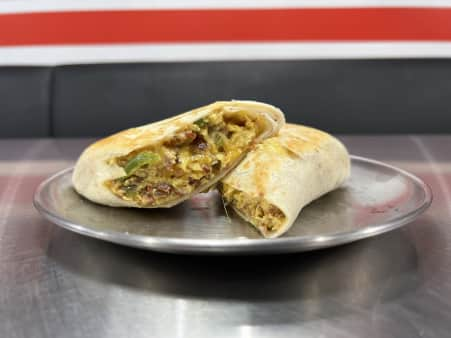 Biscuits & Gravy
Southern style biscuit topped with sausage gravy and two eggs any style.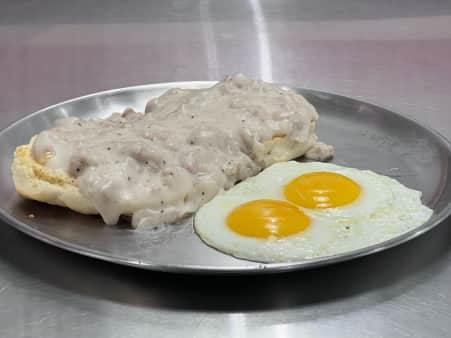 Breakfast Sandwich
Egg and Cheese on an English Muffin with Bacon or Sausage served with Hash Browns.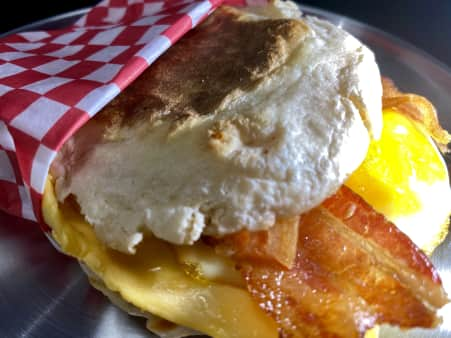 Illusia's Buttermilk Pancakes
Fluffy Short Stack (2) or Full Stack (3) topped with Powdered Sugar and served with warm Syrup.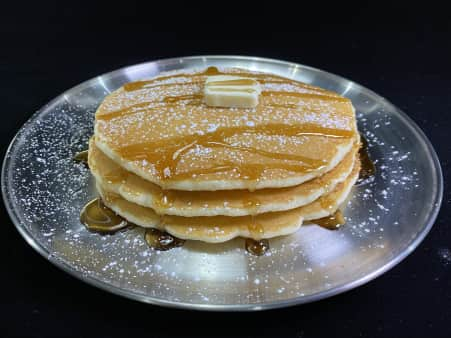 Shauny's Chocolate Chip Pancakes (3)
Topped with Powdered Sugar, Whipped Cream and served with warm Syrup – Decadent!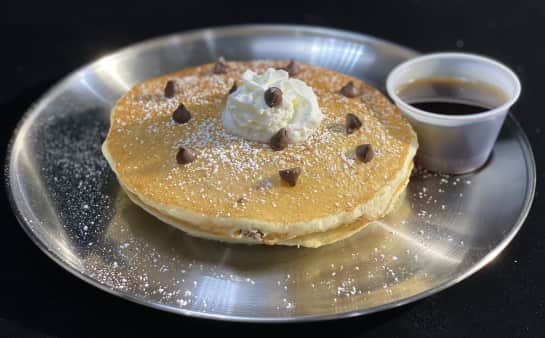 Xristos Yanni's French Toast
Three pieces of Cinnamon Swirl Bread battered and griddled. Topped off with Powdered Sugar, Cinnamon and warm Syrup. Top it off with seasonal Fresh Fruit ($2)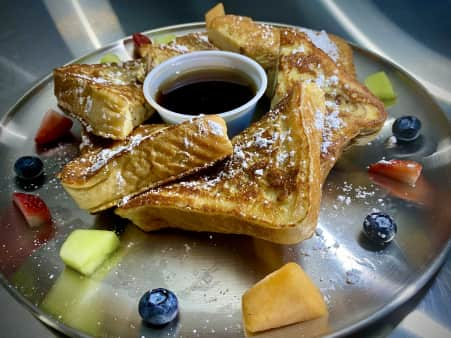 MINDFEST
(2) Pancake Short Stack, Bacon or Sausage, (1) Egg, Hash Browns and Coffee or Tea. The Ultimate Breakfast Combo!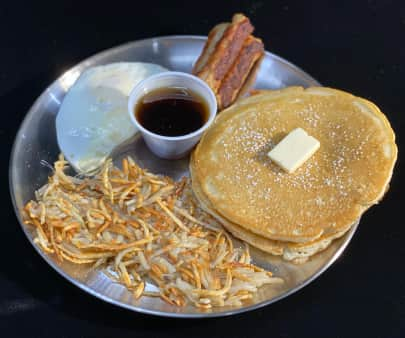 Ham Steak Special
(1) Ham Steak, (2) Egg, and toast of choice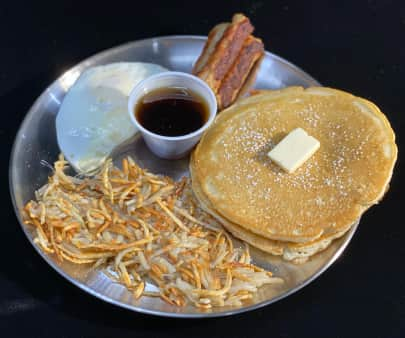 Costa's Western Omelette
Three Eggs, Diced Ham, Green Peppers, Onions, Monterey Jack and Cheddar Cheese. Served with Hash Browns and choice of Toast.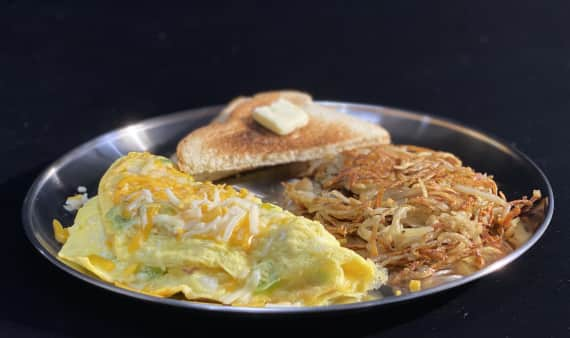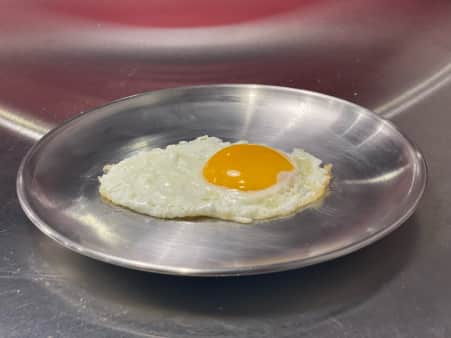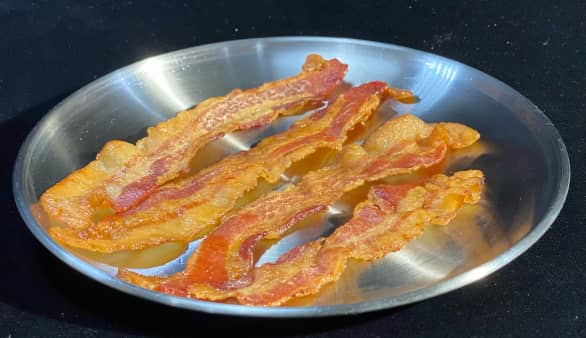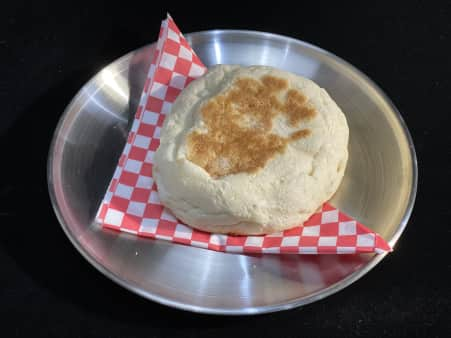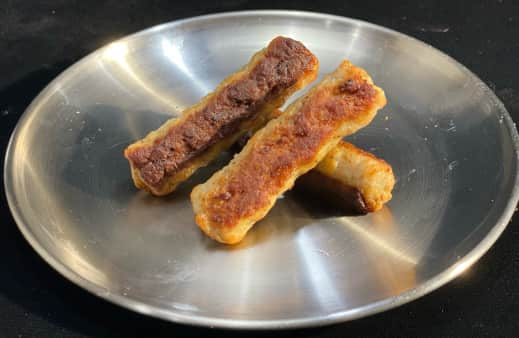 Toast (White or Wheat)
White or Wheat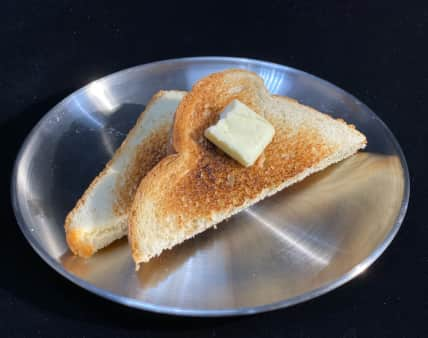 Tomato Soup
Creamy tomato soup Topped with Parmesan cheese
Lucky's Famous Carrot Cake
Sugar sweet since 1938. (*Contains nuts)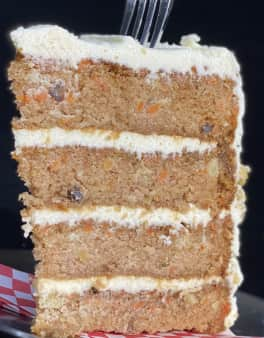 Euphoria Chocolate Fudge Cake
A decadent Chocolate overload with a dash of Whipped Cream for the serious Chocolate Lover only - Indulge!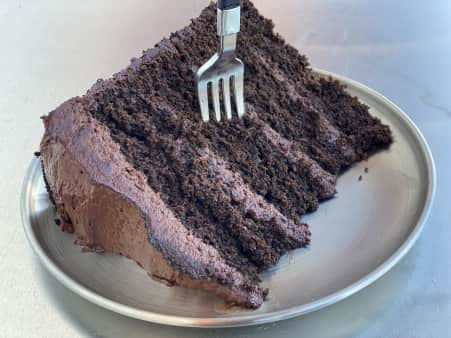 Cablp Gourmet Italian Ices
Manufactured in Criss' MINDFOODS plant in Las Vegas. A delicious natural alternative to ice cream. Bet you can't have just one lick of this guilt free indulgence. Small (2 scoops) $4.00 Medium (3 scoops) $5.00 Large (4 scoops) $6.00 Flavors change periodically - ask your server

Mr. Smiles
A delicious 6" Soft Chocolate Chip Cookie served in a warm skillet with Premium Vanilla Ice Cream, rich Chocolate Drizzle and Whipped Cream. One bite will make you smile! (Order Early, Freshly Made – Perfection takes time)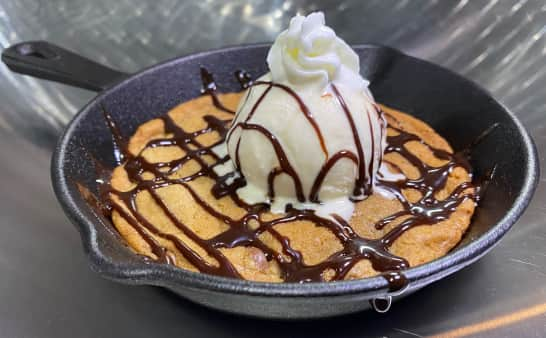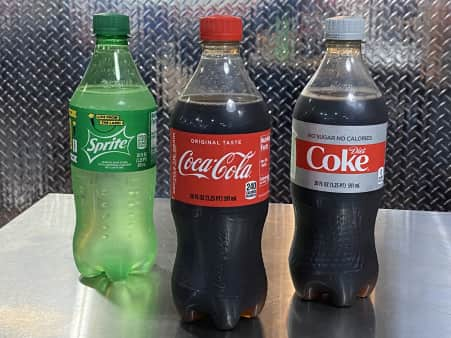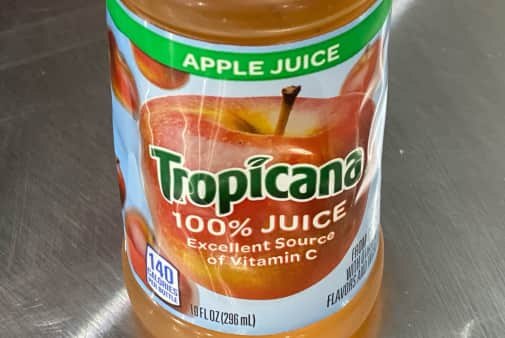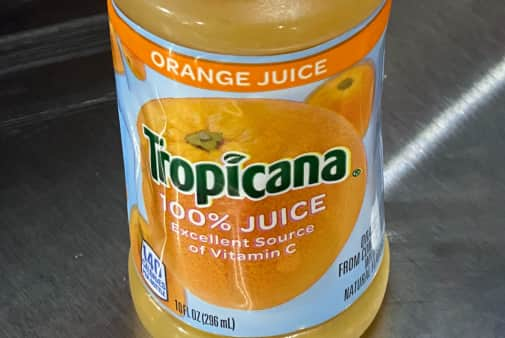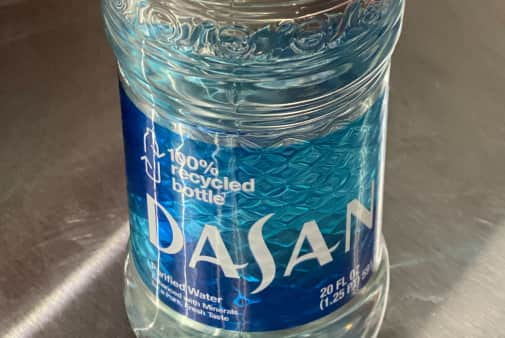 Choc Milk
12 oz. with whipped cream $2.50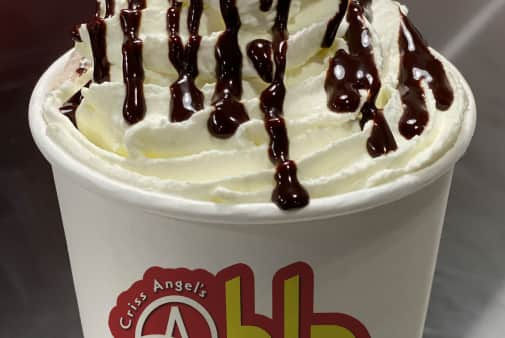 Coffee
12 oz. $2.00 20 oz. $3.00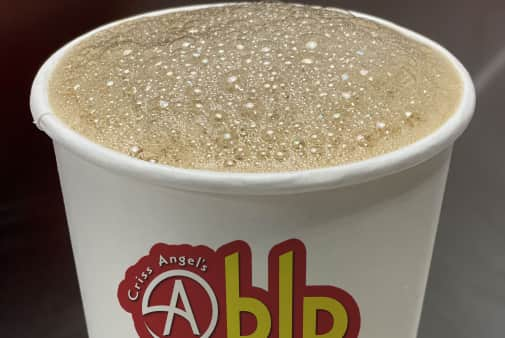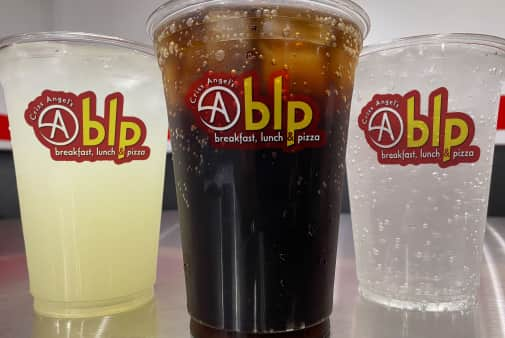 Hot Chocolate
12 oz. with whipped cream $2.50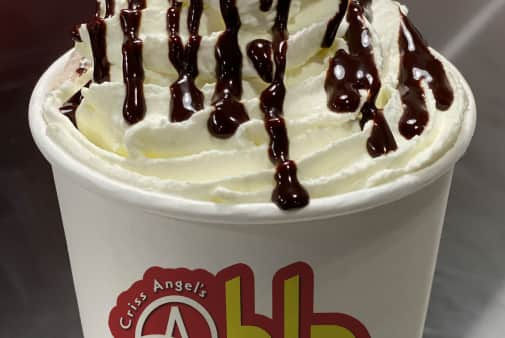 Hot Tea
12 oz. $2.00 20 oz. $3.00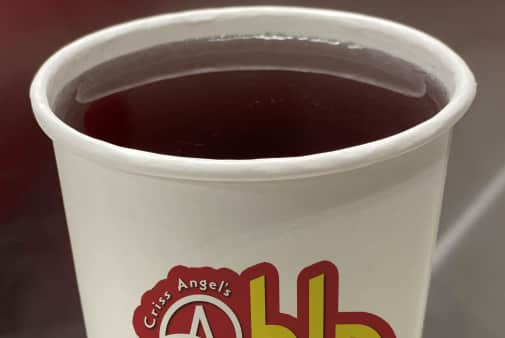 Kids Choc Milk
12 oz. with whipped cream $2.50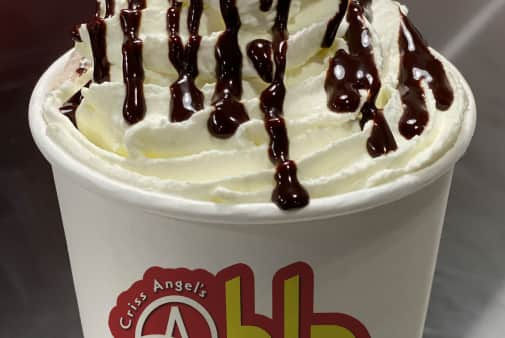 Criss' Ultimate Shake
Criss masterminded the Cablp Signature Shake from his father's own recipe, featuring extra thick, extra rich, extra cool in Chocolate, Vanilla or Black 'N' White. Made with creamy Ice Cream, frozen Milk and topped with Whipped Cream. Eat with a spoon or good luck with a straw! Comes in a Souvenir Cup (22 oz.)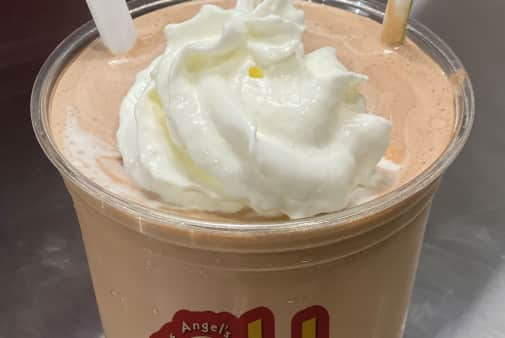 Smoothie
Extreme Peach, Mango, Strawberry Banana, Wild Berry, Pina Colada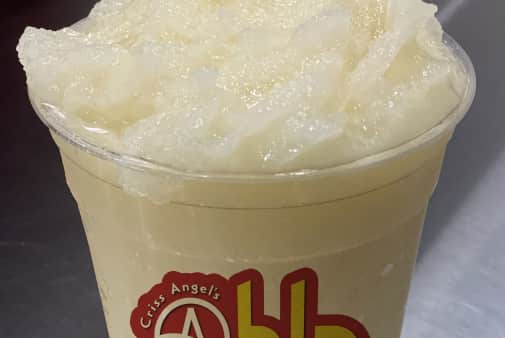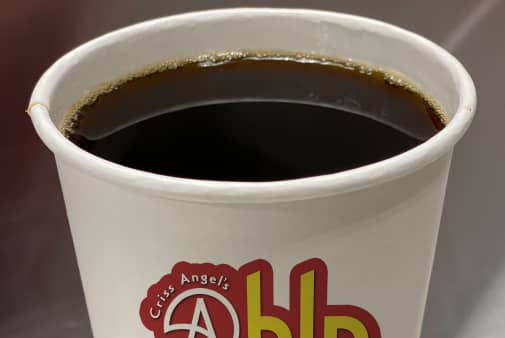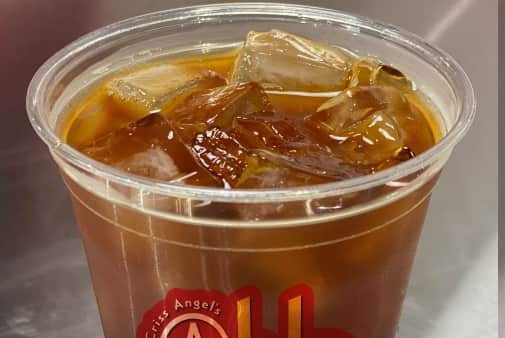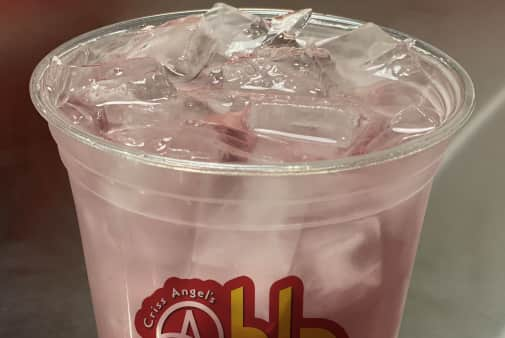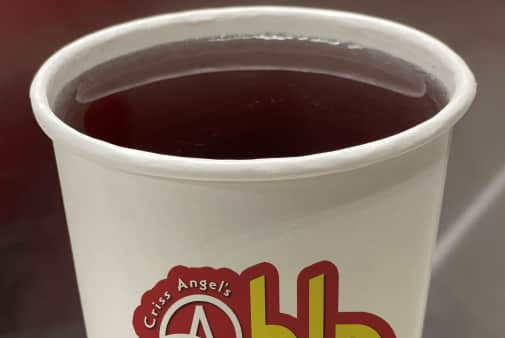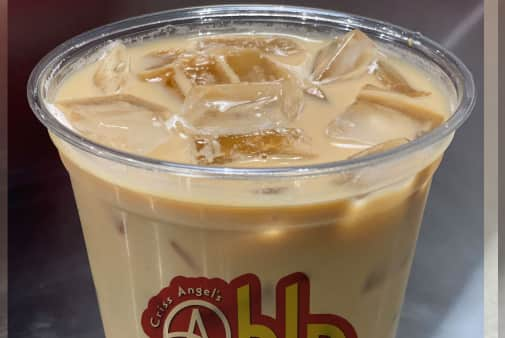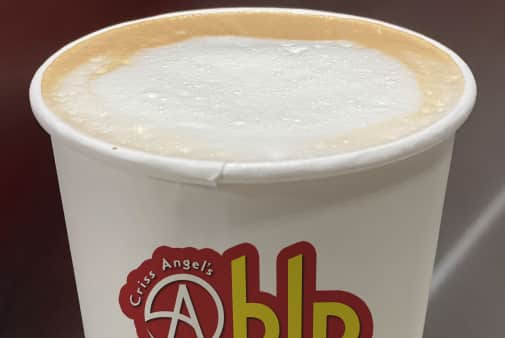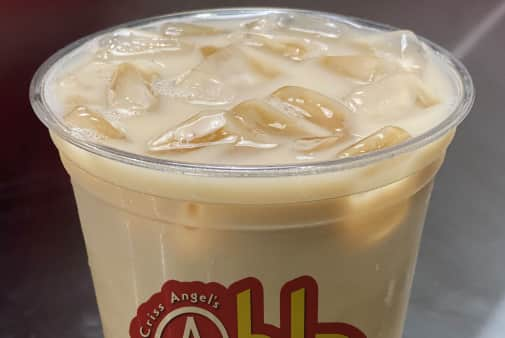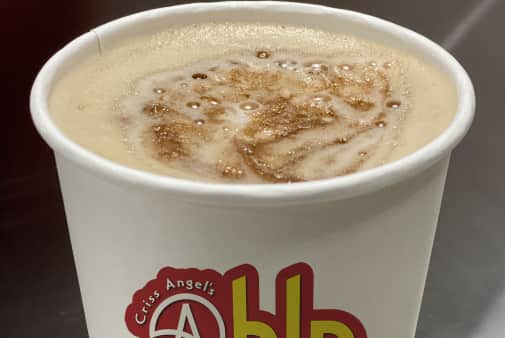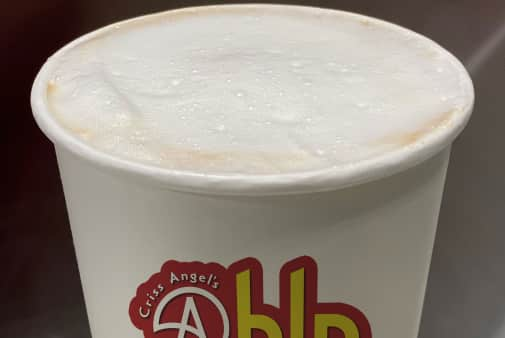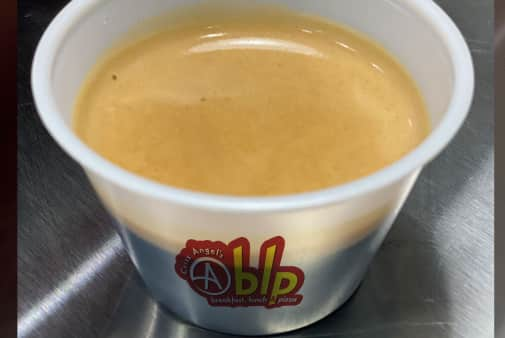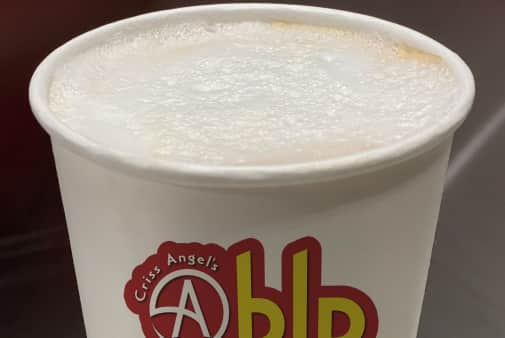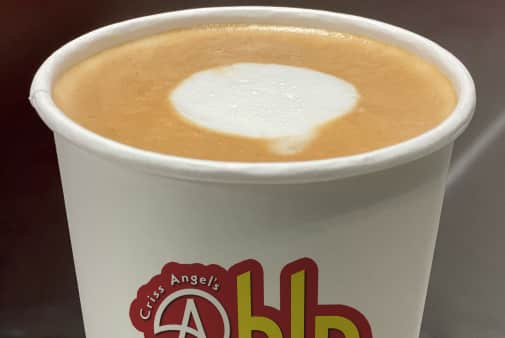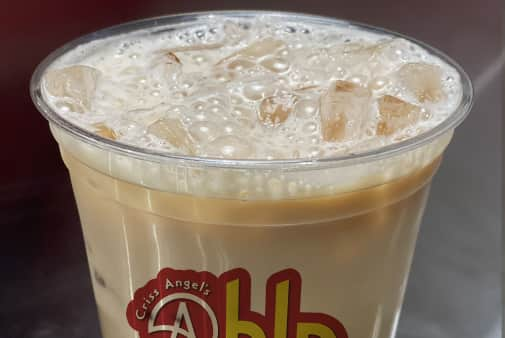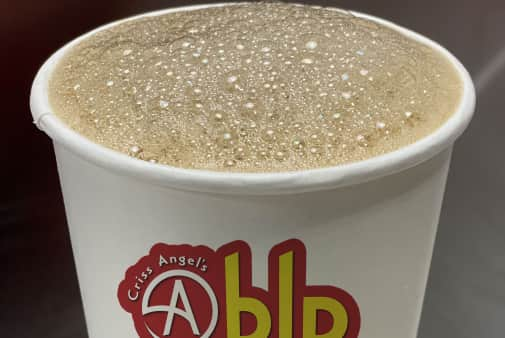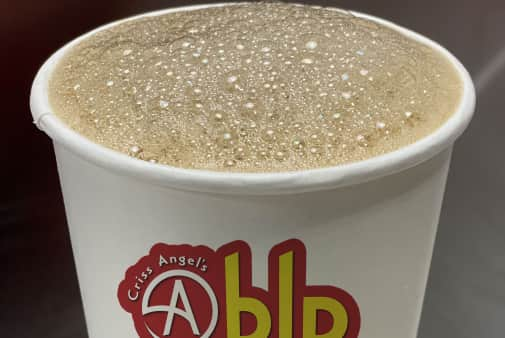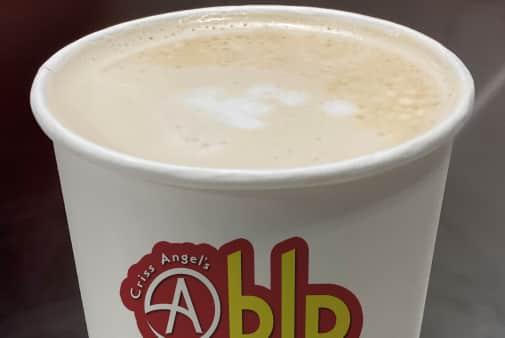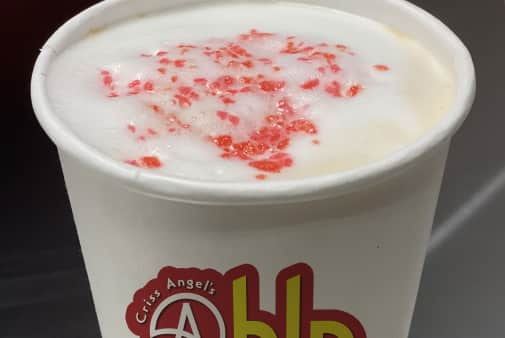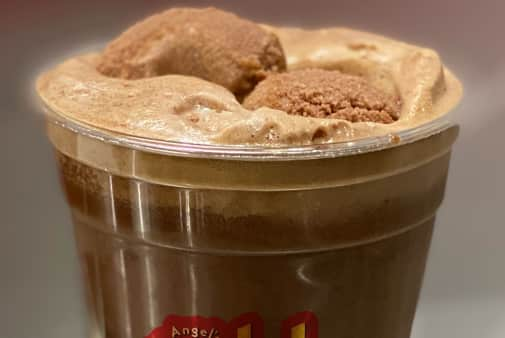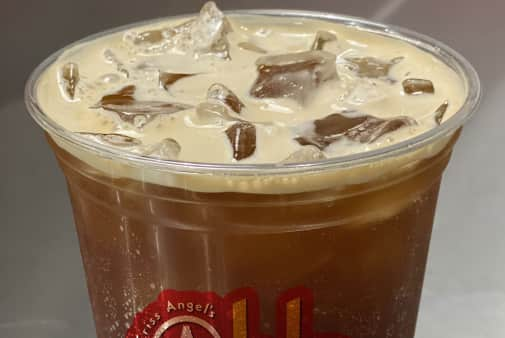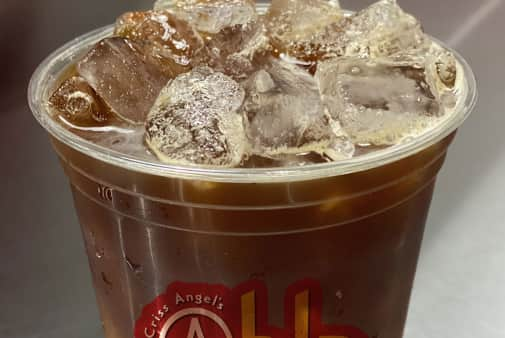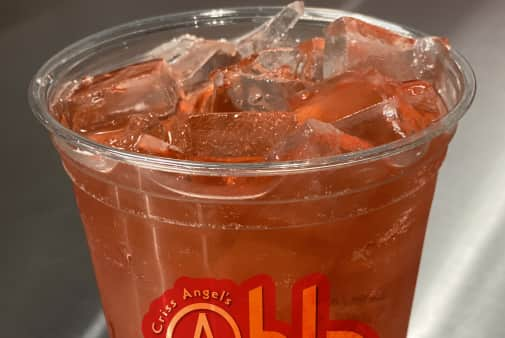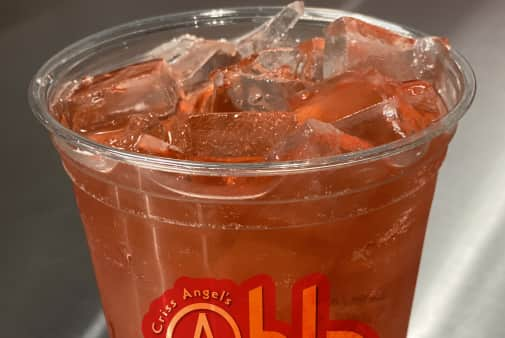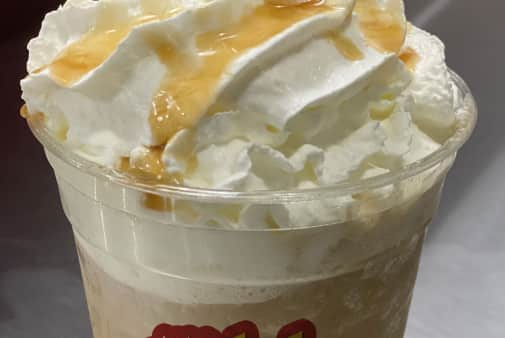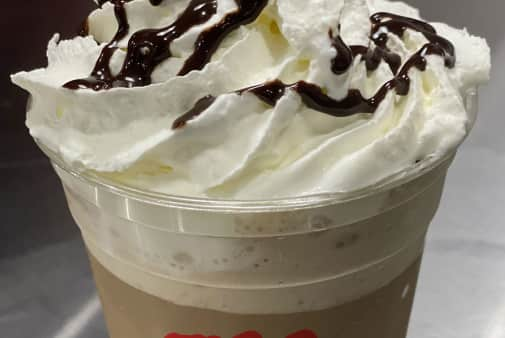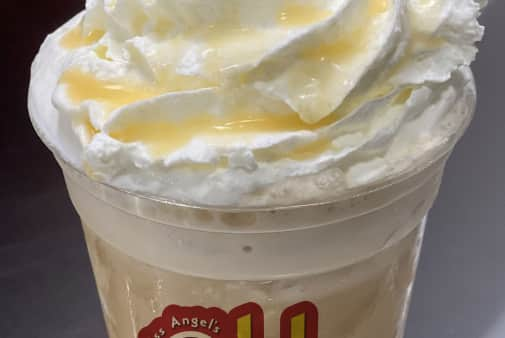 Smoothie
Extreme Peach, Mango, Strawberry Banana, Wild Berry, Pina Colada