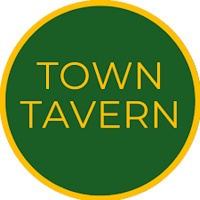 Wings
"Zeus", BBQ honey hot or just plain hot. Pickled carrots and celery. Ranch or blue.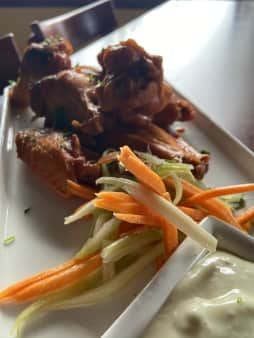 Boneless Wings
"ZEUS", BBQ Honey hot or just plain hot. Pickled Carrots and Celery. Ranch or Blue.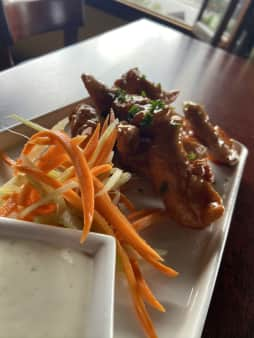 Mass Ave Dumplings
Tavern blend pork and roast veggie pot stickers in a bacon dashi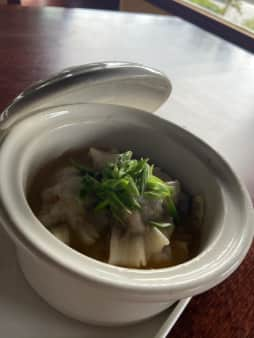 Shrimp Poppers
Oven roasted shrimp and cheese stuffed shishito peppers. Citrus aioli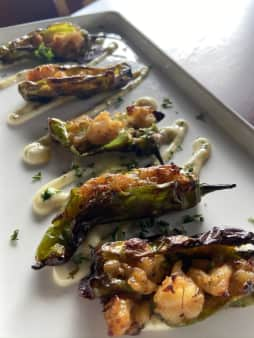 Joel's Hummus
With fried cumin pita chips, EVOO, za'atar, paprika and parsley.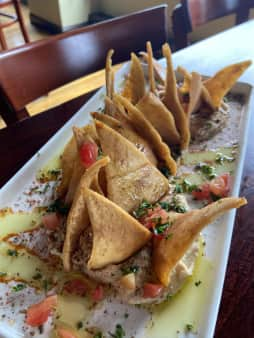 Tavern Taquitos
Baked corn tortillas filled with spicy chicken and menonita. Pineapple pico and avocado cream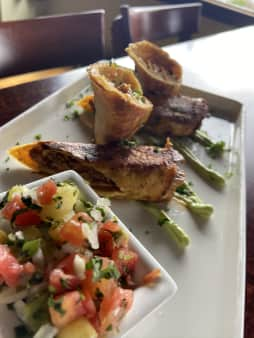 Fried "Oysters"
Lightly battered and fried royal oyster mushrooms. Sriracha mayo.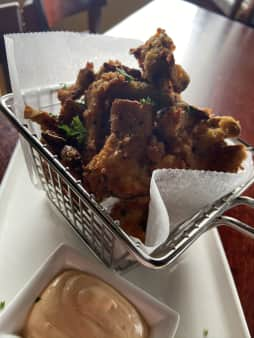 Mary's Cheese Balls
House made and deep fried bacon cheddar curd balls with red ranch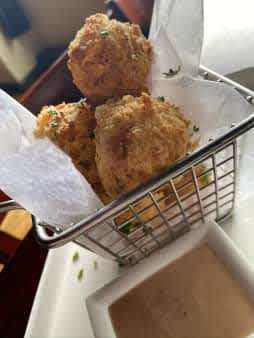 Bacon and Brussels
Deep-fried Brussels sprouts with smoky bacon bits and a honey sriracha glaze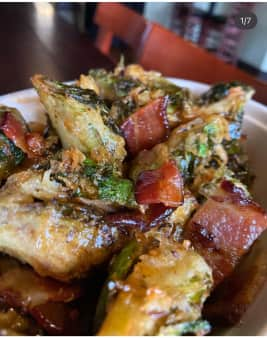 House Frites
Our hand-cut fries. Malt vinegar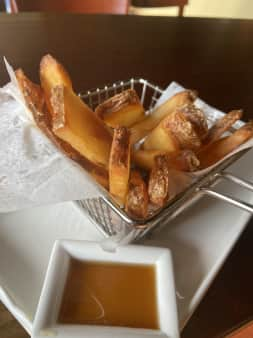 Monthly Soup & Sandwich
Available during LUNCH ONLY.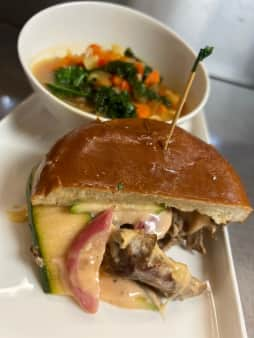 Chopped Fattoush
Tomato, cucumber, radish, brioche croutons and grilled kale tossed in a sumac and pama vinaigrette. Add grilled chicken, shrimp, steak or salmon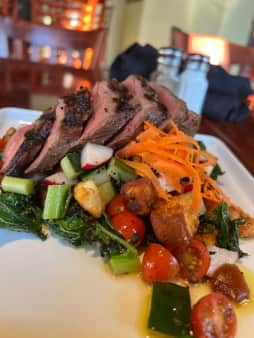 Salmon Tatsoi
Sesame seared salmon over tatsoi and buckwheat soba noodles tossed with red pepper, snap peas, carrot, royal mushrooms, sprouts, mandarin and a sweet ginger soy dressing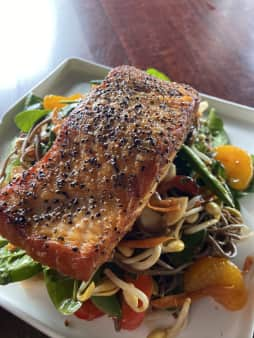 Garden Roll
Pickled summer squash and zucchini wrapped around tatsoi, basil leaf, oyster mushroom, roasted red pepper, soy sprouts and quinoa. Spiced pecans and honey mustard vinaigrette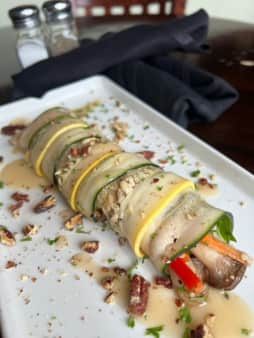 Chicken La Mesa
Fried chicken sliced over shredded iceberg tossed in a lime and ancho yogurt with black bean, corn, tomato, smokey bacon bits and cotija.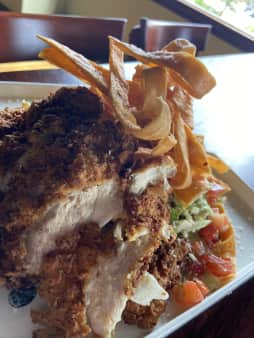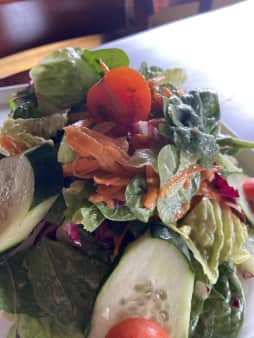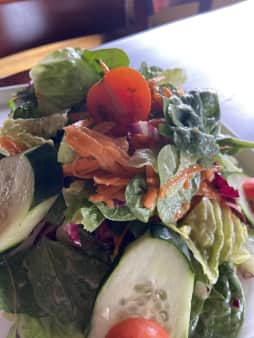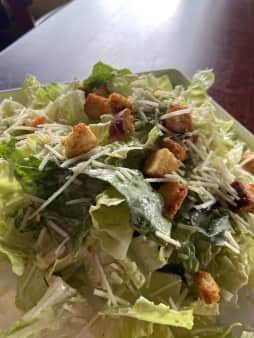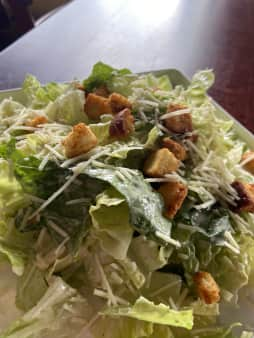 Tavern Burger
Half pound of ground chuck on butter griddled brioche, smoked bacon, royal trumpet mushroom, gruyere and a WhistlePig glaze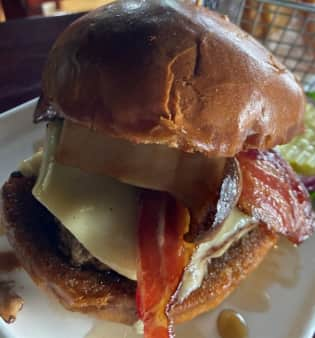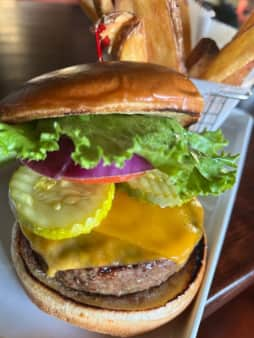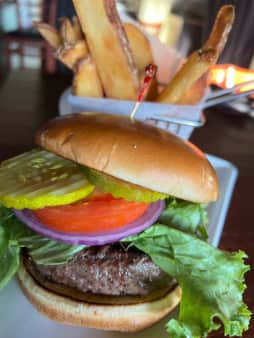 Chicken Bao
Steamed buns filled with braised chicken thigh, pickled veggies, cucumber, mandarin, cilantro and Thai mayo. Basmati rice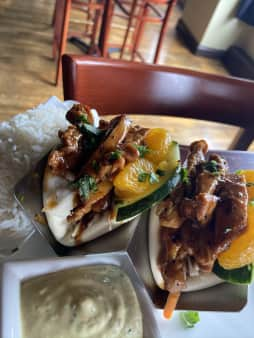 Black & Brew
IPA rendered black pastrami with Russian, gruyere, and slaw on butter griddled ciabatta. House frites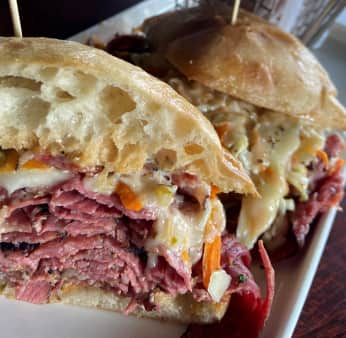 Conneely's Cubano
Slow roasted pulled pork butt, smoked sliced ham, pickled zucchini and menonita cheese on butter griddled ciabatta slathered with Tavern's secret special sauce. House frites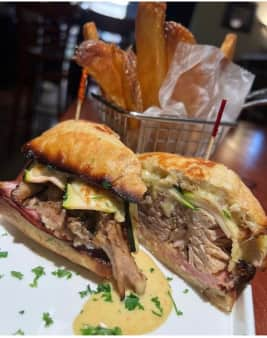 Crunchy Fried Chicken Sandwich
Crunchy deep-fried chicken on butter griddled brioche with chopped scallion, diced tomato, shredded iceberg and a smokey bacon mornay. House frites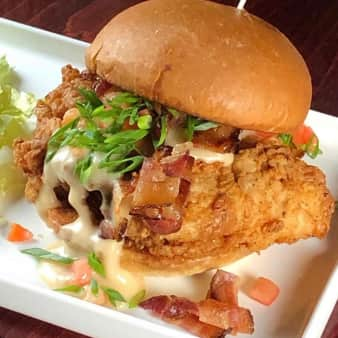 Tavern 3-Way
Braised and sliced short rib on griddled brioche with gruyere cheese, black fig BBQ sauce and roasted onion aioli. House frites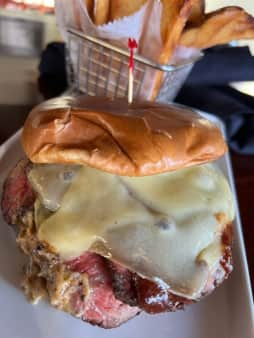 Grilled Veggie Burger
Quinoa, black bean, oyster mushroom, red cabbage, brussel sprout, tatsoi, pecans, onion, and carrot. On butter griddled brioche. Basmati Rice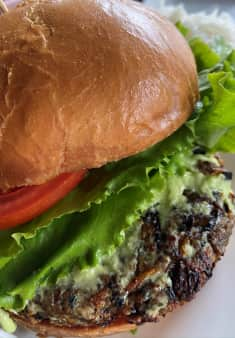 Haddock Sandwich
Lightly battered fried Haddock with Slaw, Tartar Sauce and Lemon on butter griddled Brioche. House Frites.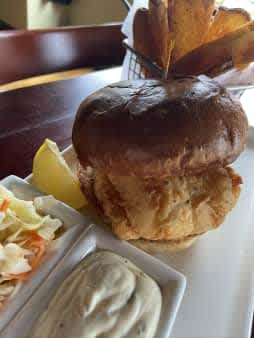 Beer Works Tips
Grilled, needled and marinated choice sirloin tips. Served with Broccolini, creamy mashed and a fried potato flag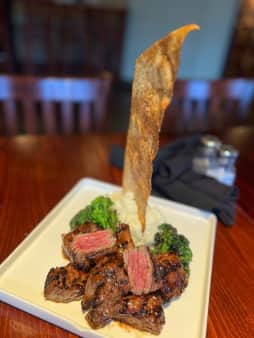 Capitol Square Salmon
Sugar Seared Salmon over Basmati Rice with grilled Kale and Tamarind Glaze.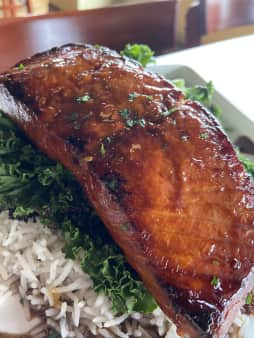 Ragin Cajun
Boneless chicken tenders, spicy tasso ham, jumbo shrimp, peppers, tomato and green onion over rice. Creamy butter finish.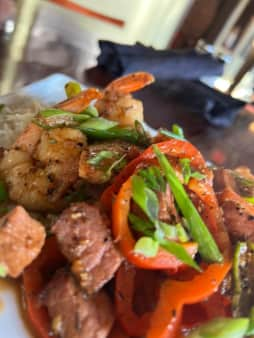 Fish & Chips
Lightly battered fried haddock with slaw, tartar sauce and lemon. House frites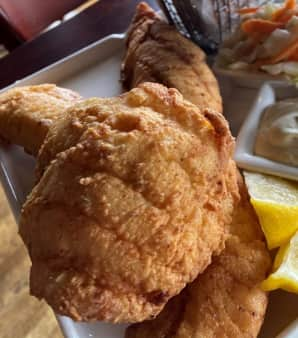 Penne Angelo
Sauteed boneless chicken tenders, broccolini, and tomato, tossed with penne, roast garlic butter and romano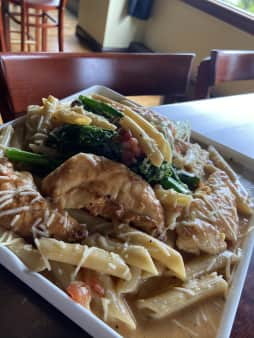 Tavern Stir Fry
Shishito and Red Peppers, Sprouts, Snap Peas, Royal Mushroom, Kale and Green Onion tossed in a light Sesame Ginger Soy over Soba Noodles.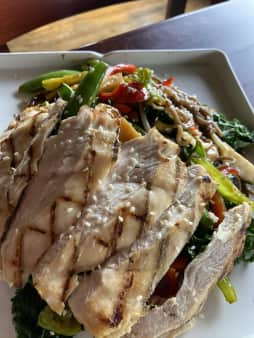 T-5 / Town Tavern Teriyaki Turkey Tips
Marinated and grilled turkey tenderloin tips served with broccolini, creamy mashed and a fried potato flag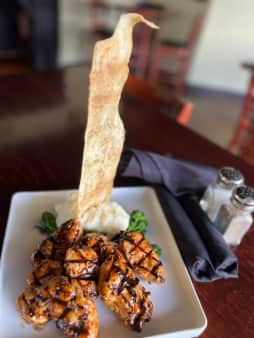 Camarao Renato
Marinated & Grilled Shrimp Skewers over Zuchini & Summer Squash 'Noodles" tossed with Grape Tomato's in a white Wine & Garlic Butter Sauce with Parmano Cheese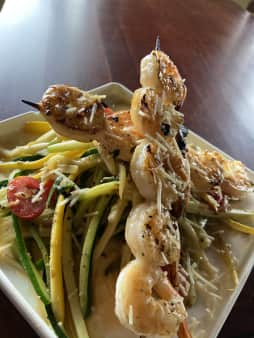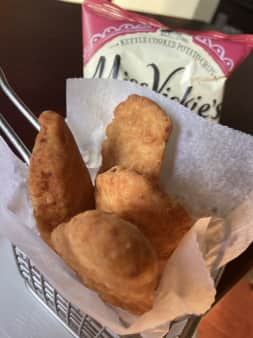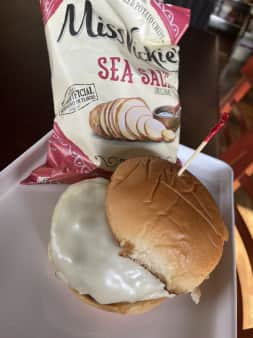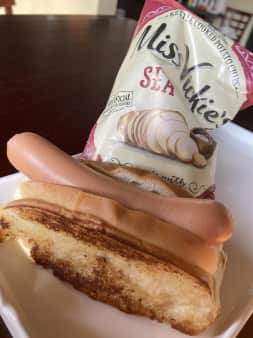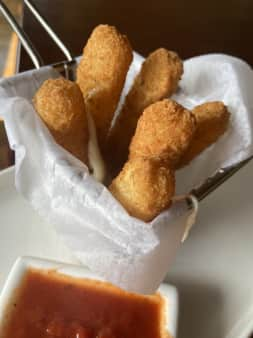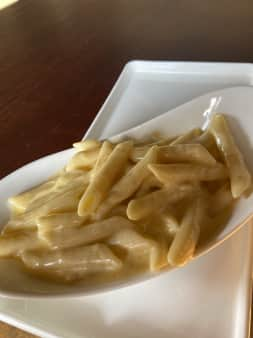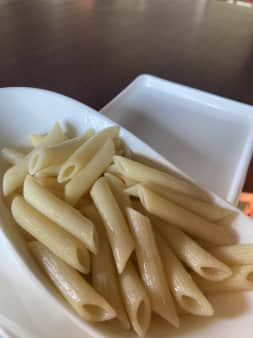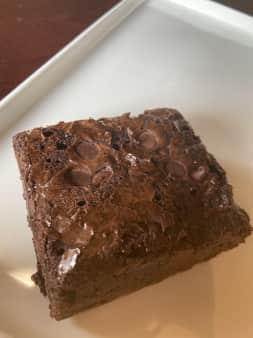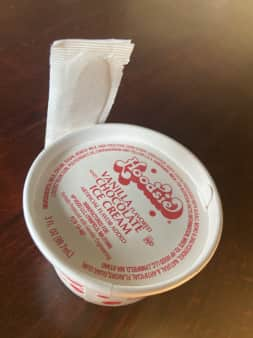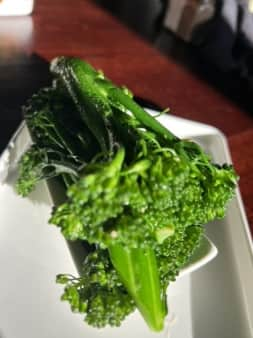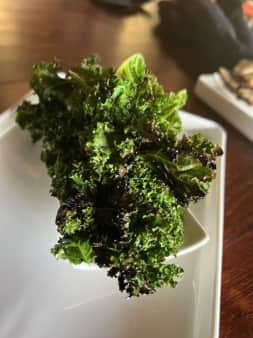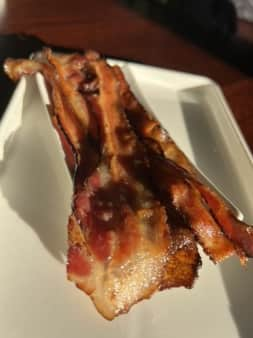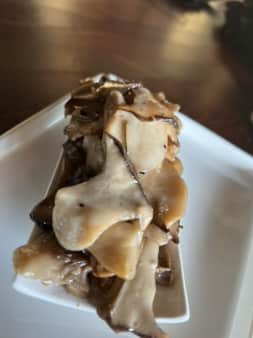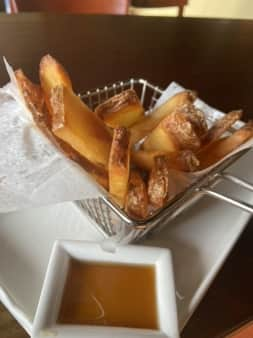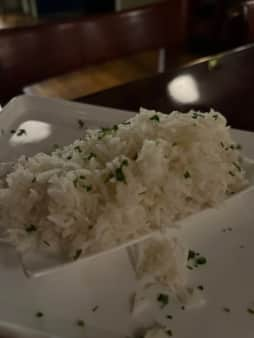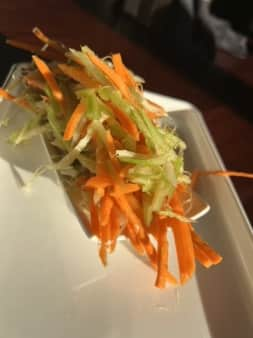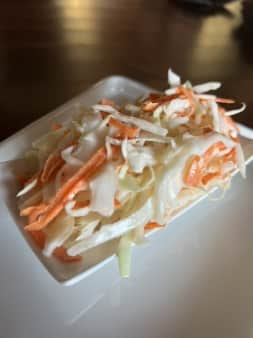 Brownie Sundae
Big brownie, vanilla ice cream, hot fudge, whipped cream, crushed nuts and a cherry on top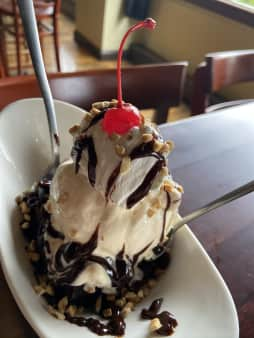 Breadboard Bakery - Basque Cheesecake
Basque Cheesecake with raspberry peach preserves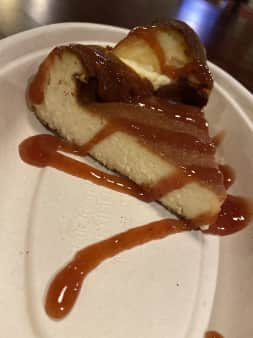 Breadboard Bakery - Apple Crumble Pie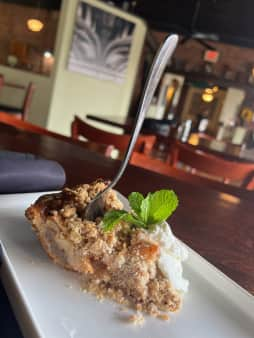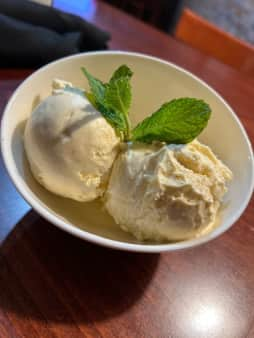 Tavern Stew - Cup
A Creamy Cheese, Potato, Corn, Brussels Sprout, Oyster Mushroom and Pig Rock Sausage Winter Warmer.
Tavern Stew - Bowl
A Creamy Cheese, Potato, Corn, Brussels Sprout, Oyster Mushroom and Pig Rock Sausage Winter Warmer.
Pineapple Chicken Lollipops
Marinated, Skewered and Grilled Boneless Chicken Tenders with a Spicy Peanut dipping Sauce.
BBQ Steak Peppers & Onion
Grilled and Sliced Choice Sirloin with Roasted Shishito, Red Pepper and Spanish Onion on Butter Griddled Ciabatta. House Frites.
Bronzed Scallops
Pan seared Jumbo Scallops over Basmati with Oven Roasted, Honey Brussels Sprout and a Lemon Mustard and Pomegranate Cream Sauce.
UNLEASHED
Rum, Blackberry, Lime, Simple Syrup.
SPICY ROBERTO
Tequila, Passion Fruit, Jalapeno.
FALL FOR SAGE
Gin, Blueberries, Sage, Lemon.
APPLE JACKS
apple Jack Brandy, Maple Syrup, Orange.
SPICED PEAR MARGARITA
Tequila, Pear Mix, Pear Fresh.
PEACH MULE
Absolute Peach, Peach Puree, Lime, Ginger Beer.
CRANBERRY SOUR
Bourbon, Cranberry, Grenadine, Lime.
BITBURGER - PREMIUM PILSNER
FIDDLEHEAD - SECOND FIDDLE
MAINE BEER COMPANY - ROTATING
JACK'S ABBY | SHIPPING OUT OF BOSTON | AMBER LAGER
SLOOP BREWING | NO PUMPKIN | IPA
WEIHENSTEPHANER | HEFE WEISSBIER
CAVAZZA | PINOT GRIGIO | ITALY (7. / 26.)
BLUET | BLUEBERRY SPARKLING WINE | MAINE (8. / 30.)
SCHMITT SOHNE | RIESLING | GERMANY (9. / 34.)
KENDALL JACKSON | CHARDONNAY | CALIFORNIA (10. / 38.)
MATANZAS CREEK | SAUVIGNON BLANC | SONOMA COUNTY (10. / 38.)
VILLA MARIA | SAUVIGNON BLANC | NEW ZEALAND (10. / 38.)
SOFIA | ROSE | NAPPA VALLEY (11. / 42.)
HARTFORD | CHARDONNAY | RUSSIAN RIVER, CA (70.)
COLUMBIA CREST | MERLOT | COLUMBIA VALLEY (7. / 26.)
TRIVENTO | MALBEC |ARGENTINA (8. / 30.)
DRUMHELLER | CABERNET SAUVIGNON | WASHINGTON (9. / 34.)
POLIZIANO | ROSSO DI MONTEPULCIANO | TUSCANI (10. / 38.)
EL COTO | RIOJA | SPAIN (10. /38.)
SANTA CRISTINA | CHIANTI | TUSCANY (10. / 38.)
ERATH | PINOT NOIR | WILLAMETTE VALLEY, OREGON (11. / 42.)
CONN CREEK | CABERNET SAUVIGNON | NAPA VALLEY, CA (70.)
PRIMA PERLA | PROSECCO | ITALY (10.)
MICHELLE | BRUT | FRANCE (52.)
NICOLAS FEUILLATTE | CHAMPAGNE | FRANCE (80.)
Merlot / Columbia Crest / Columbia Valley / Glass
Malbec / Trivento / Argentina / Glass
Strawberry Vodka, Pinot Grigio, Brandy, Apple Juice
Cabernet Sauvignon / Drumheller / Washington / Glass
Rosso / Farmers of Wine / Italy / Glass
Garnacha / Evodia / Spain / Glass
Chianti / Santa Cristina / Tuscany / Glass
Pinot Noir / Erath / Willamette Valley, Oregon / Glass
Cavazza / Pinot Grigio / Italy / Glass
Moscato / Ruelassand Creek / Portugal / Glass
Riesling / Relax / Germany / Glass
Chardonnay / Kendall Jackson / California / Glass
Sauvignon Blanc / Matanzas Creek / Sonoma County / Glass
Sauvignon Blanc / Villa Maria / New Zealand / Glass
Rose / Sofia / Napa Valley / Glass