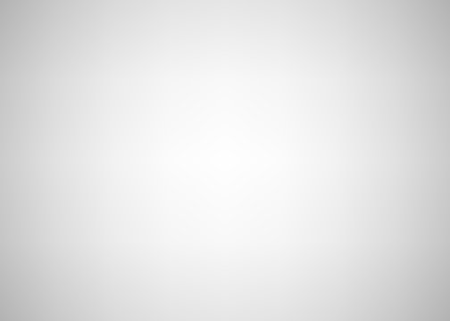 Breakfast Loaf Cake
Our quickbreads vary daily -- call for detail or have a pleasant surprise!
Egg Salad
dijon mayonnaise, scallion
SOUP of the DAY Tomato Gazpacho
Tomato Arugula Salad
tomato arugula salad, shaved parmigiano, balsamic
Fennel Arugula Salad
fennel arugula salad, orange, shaved parmigiano, balsamic
Caesar Salad
romaine, croutons, shaved parmigiano, eggless anchovy caesar dressing
Organic Mixed Green Salad
mixed organic baby greens, balsamic
Grilled Chicken Salad
grilled chicken breast, organic greens, tomato, balsamic
Chicken Dill Salad
apple, golden raisins, walnuts, herbal mayo, lettuce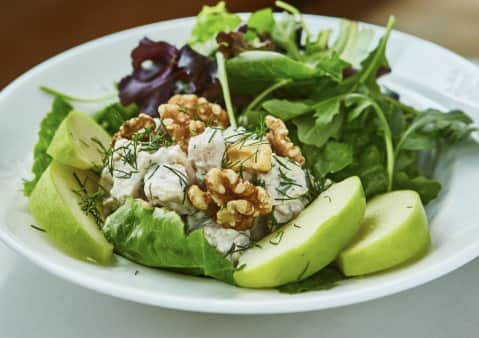 Tuscan Tuna Salad
tuna, chickpeas, green beans, tomato, celery, fennel, romaine, vinaigrette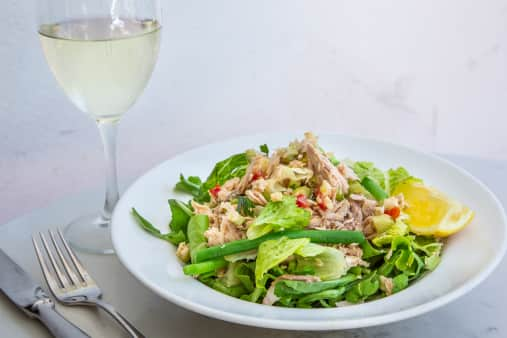 Tuna and White Bean Salad
tuna, white beans, shallots, cherry tomatoes, lemon vinaigrette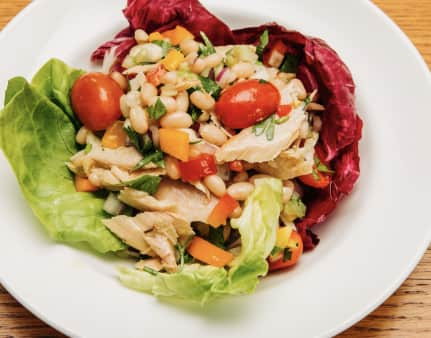 Tuna Salad Plate
tuna with herbal mayo, capers, red onion, greens and tomato, balsamic
Mozzarella Tomato Arugula Salad
domestic fresh mozzarella, tomatoes, basil, arugula and balsamic
Grilled Marinated Vegetables
peppers, zucchini, eggplant, balsamic
Salmon Nicoise Salad
poached salmon, salsa verde, marble potatoes, haricot verts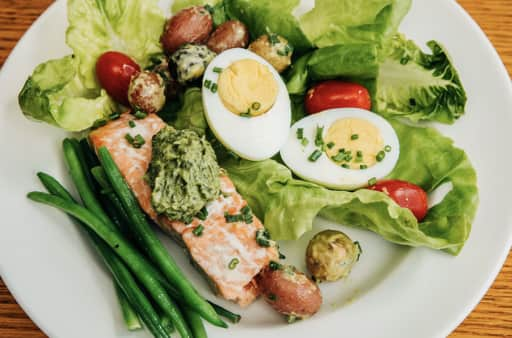 Bresaola Pecorino
air-cured beef, baby arugula, tomatoes, shaved pecorino, balsamic
Chef Salad
smoked turkey, prosciutto, marinated artichoke, olives, mixed greens, balsamic
Chicken Pesto, Sundried Tomato, Goat Cheese Salad
basil pesto, pinenuts, salad greens
Chicken Cobb
poached chicken, ham, applesmoked bacon, hard boiled egg, cilantro-lime ranch dressing
Seafood & Chickpea Salad
poached squid, shrimp, octopus, chickpeas, olive oil, parsley and lemon
Beet Salad w/ Goat Cheese
red beets, shallots, balsamic and goat cheese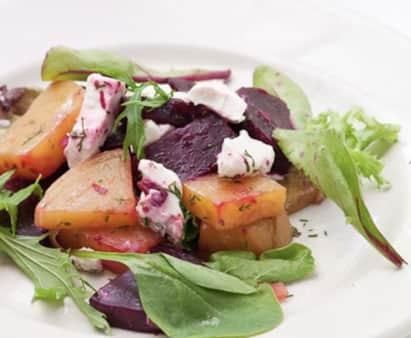 Mediterranean Salad
Bell peppers, olives, romain, feta and yogurt dill dressing
NEW: Roast Loin of Pork, Onion Agrodolce
rosemary pork loin, asiago, caramelized onion/balsamic agrodolce, lettuce
NEW Prosciutto, Spicy Fig Mostarda, Fresh Mozzarella, Arugula
SPECIAL: Mortadella Pistacchio Cream
mortadella with peppercorn, straciatella with spicy honey, pistacchio cream
NEW: Build Your Own
Choose your breads, meats, cheeses, condiments and veggies and build your own delicious sandwich.
NEW Grilled Marinated Vegetables Olive Tapenade (Vegan)
marinated eggplant, peppers, zucchini and goat cheese spread
#1, 2, 3 Prosciutto di Parma, Tomato, Arugula, Olive Oil
prosciutto, asiago, tomato, lettuce and balsamic
#2 Prosciutto Mascarpone
tomato and arugula
#3 Prosciutto and Fresh Mozzarella
domestic mozzarelle, tomato, lettuce, balsamic
#4 Sopressata Fontina
dijon mayonnaise tomato and lettuce
#5 Peppered Salami & Swiss
dijon mayonnaise, lettuce and tomato
#6 Roast Pork Loin and Horseradish
horseradish mayonnaise, tomato and greens
#7 Bresaola: Roast Peppers, Pecorino
air-cured beef, house roast peppers, pecorino, balsamic
#9 Local Organic Smoked Turkey
herbal mayo, lettuce, tomato
#9.5 Local Organic Smoked Turkey Asiago
, honey mustard mayonnaise, lettuce and tomato
#10 Tuna Salad Sandwich
tuna with capers, red onion, herbs, mayo, tomato and arugula
#11 Grilled Marinated Vegetables & Goat Cheese
marinated eggplant, peppers, zucchini and goat cheese spread
#12 Local Smoked Ham & Brie
local organic smoked ham, brie, honey mustard , lettuce, tomato
#13 House Roast Beef and Roast Peppers
roast pepper mayonnaise, lettuce and tomato
#14 Fresh Mozzarella Tomato Sandwich
local mozzarella, tomato, arugula, basic, olive oil
#15 Grilled Chicken Avocado
grilled chicken, herbal mayo, avocado, tomato, lettuce, balsamin
#16 Chicken Dill Salad Sandwich
walnuts, golden raisins, herbal mayo, chicken breast, tomato, lettuce
#17 Chicken Pesto Sandwich
chicken breast, goat cheese, sundried tomato and lettuce
#18 Avocado Gruyere
sprouts, arugula, herbal mayo
#19 Vegan Avocado, Tomato, Sprouts
Fregola Couscous Salad
italian cousous salad with roast cherry tomato, roast pepper, zucchini, olives, pine nuts, smoked ricotta, oil and vinegar
Quinoa Salad
shallot, celery, red peppers, tomato, golden raisins, light vinaigrette
Small Penne Caprese
eggplant, peppers, balsamic 12 mozzarella 14
Small Green Salad Balsamic
Side Tuna Salad
Tuna, herbal mayo, red onion and capers
Side Beet Salad
red beets, carrots, shallots, balsamic
Chocolate Almond Biscotti
Homemade Cookies
choice of walnut chocolate chip, macademia white chocolate, oatmeal raisin
Bittersweet Chocolate Brownie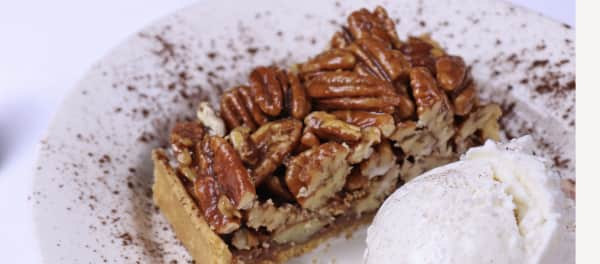 Fresh Fruit Tarts- Vary Daily
Tuscan Bread Pudding
country bread, custard, golden raisins
Orange Bundt Cake
fresh berries, chocolate hazelnut biscotti crust
Sparkling Water 1/2 Liter
Still Mineral Water Liter
Birra Menabrea
Classic Lager from Northern Italy, Menabrea made with pure Apline water.
Corona Extra
Classic light lager from Mexico.
Fat Tire Amber Ale
Easy-drinking Amber Belgian-Style Ale born from Colorado
Flower Power
IPA from Ithaca Beer
Mother's Milk Stout
Sweet rich creamy stout from Keegan's Ales, New York State