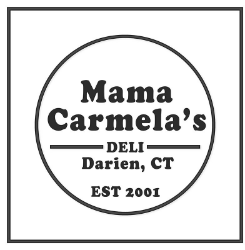 18. Veggie Omelete
onion, peppers & spinach
19. Ham or Bacon cheese Omelete
22. Meat Lovers Omelete
egg, bacon, ham, sausage, cheese
23. Omelete Only
(add $2 for a wrap)
24. 2 Eggs w/ Home Fries, Toast and Choice of Bacon, Ham or Sausage
3. Egg w/ Bacon, Ham, or Sausage
5. Sausage, Egg and Cheese
7. Egg and Cheese w/ Steak, Pastrami, Turkey or Salami
8. The Hindley
egg, cheese, hashbrowns w/ bacon, ham or sausage
9. The Royle
egg, cheese, home fries w/ bacon, ham or sausage
10. The Middlesex
egg, cheese, potato cones, bacon, hot sauce
11. The Ox Ridge
steak, egg, cheese, hash browns
12. The Holmes Burrito
scrambled eggs, sausage, grilled peppers & onions, black beans, pepper jack cheese, salsa
13. The Western Sandwich
egg, ham, peppers, onions, cheese
14. The Peppy
pepper, egg, onions, cheese on a wedge
15. The Route 1
bacon, egg, cheese, chicken cutlet
16. Healthy Breakfast Burrito
egg white, spinach, swiss cheese
52. Italian Combo Wedge
cheese, lettuce, tomato, onion, oil and vinegar on a wedge
53. American Combo Wedge
ham, turkey, roast beef, american cheese, lettuce, tomato, mayo on a wedge
54. Italian Turkey Wedge
turkey, roasted peppers, fresh mozzarella, tomato and pesto with oil and vinegar on a wedge
55. Turkey Club
turkey, lettuce, tomato, mayo, crispy bacon on white toast
56. The Noroton
bacon, lettuce, tomato, avocado, mayo, fried egg on white toast
Create Your Own Cheese Sand.
Large Fruit Salad Container
39. Franks Favorite
steak, cheese, chili on a wedge
40. Mamas Steak and Cheese
steak and cheese on a wedge
41. The Works
steak and cheese, grilled onions, peppers on a wedge
42. Meatball Parmigiana
meatballs, melted mozzarella on a wedge
43. Chicken Parmigiana
chicken cutlet, melted mozzarella on a wedge
44. Rueben
pastrami or corned beef with cole slaw, thousand island dressing, melted swiss cheese on rye
Grilled Cheese w/ Bacon or Ham
50. Deluxe Hamburger
Deluxe Hamburguer with lettuce tomato and fries.
70. Caprese Panini
fresh mozzarella, pesto, tomato, roasted red peppers, red onions, balsamic
71. Eggplant Cutlet Panini
melted provolone, long hot peppers, pesto, tomato
73. Eggplant Parm
eggplant cutlet, mozzarella, house-made sauce, ricotta cheese, long hots on a wedge
77. Prosciutto Panini
prosciutto, fresh mozzarella, broccoli rabe, long hots, tomato, light pesto and balsamic
72. Grilled Chicken Panini
grilled chicken, melted pepper jack cheese, avocado, chipotle mayo, jalapeno peppers, tomato
75. Chicken Salad Club Wrap
chicken salad, spinach, honey mustard, tomato, bacon
74. Tuna Melt
tuna, melted swiss, red onion, cherry pepper, tomato on toasted rye bread
76. Egg Salad Wrap
spinach, tomato, avocado, red onions, and bacon, russian dressing
37. Large Chicken Nuggets and Fries
38. Chicken Tenders and Fries
66. Kale Salad
kale, romaine, garbanzo beans, shaved parmesan, raisins, toasted almonds, house lemon vinaigrette
67. Cobb Salad
grilled chicken, romaine, cucumbers, tomatoes, avocado, gorgonzola cheese, bacon, hard-boiled egg, house balsamic
68. Grilled Chicken Caesar Salad
grilled chicken, romaine, house-made croutons, shaved parmesan cheese, italian caesar dressing
69. House Salad
romaine, tomato, onion, cucumber, peppers, oil and vinegar (add grilled chicken $3)
62. The Veggie Wrap
lettuce, tomato, peppers, cucumbers, swiss cheese, avocado, spinach, balsamic vinaigrette
63. The Coast Wrap
turkey, mango chutney, avocado, lettuce, tomato, cheddar cheese, ranch dressing
64. The Cabo Wrap
chicken burrito, pepper, onion, black beans, rice, melted cheese, salsa
65. The Heights Wrap
turkey, swiss cheese, cranberry sauce, spinach, tomato, mayo
NEW! Buffalo Grilled Chicken Wrap
grilled chicken, buffalo sauce, blue cheese dressing, chopped celery, tomato on a wrap
27. Tonys Original
chicken cutlet, melted jack cheese, bacon, honey mustard, tomato on a wedge
28. The Wave Special
chicken cutlet, thousand island dressing, melted cheddar cheese, bacon, tomato on a wedge
29. The Calabria
chicken cutlet, broccoli rabe, hot fried peppers, melted provolone, oil on a wedge
30. The Depot
chicken cutlet, ranch, bacon, jack cheese on a wedge
31. The Firehouse
chicken cutlet, chipotle mayo, avocado, pepper jack cheese, jalapeno on a wedge
32. The Post
grilled chicken, pesto, roasted peppers, fresh mozzarella, tomato on a wedge
33. Chicken Caesar Wrap
grilled chicken, romaine lettuce, creamy caesar dressing, shaved parmesan, house-made croutons on a wrap
34. The Senior Wrap
chicken cutlet, potato cones, melted american cheese, bacon, honey mustard, lettuce, tomato on a wrap
Large Fruit Salad Container