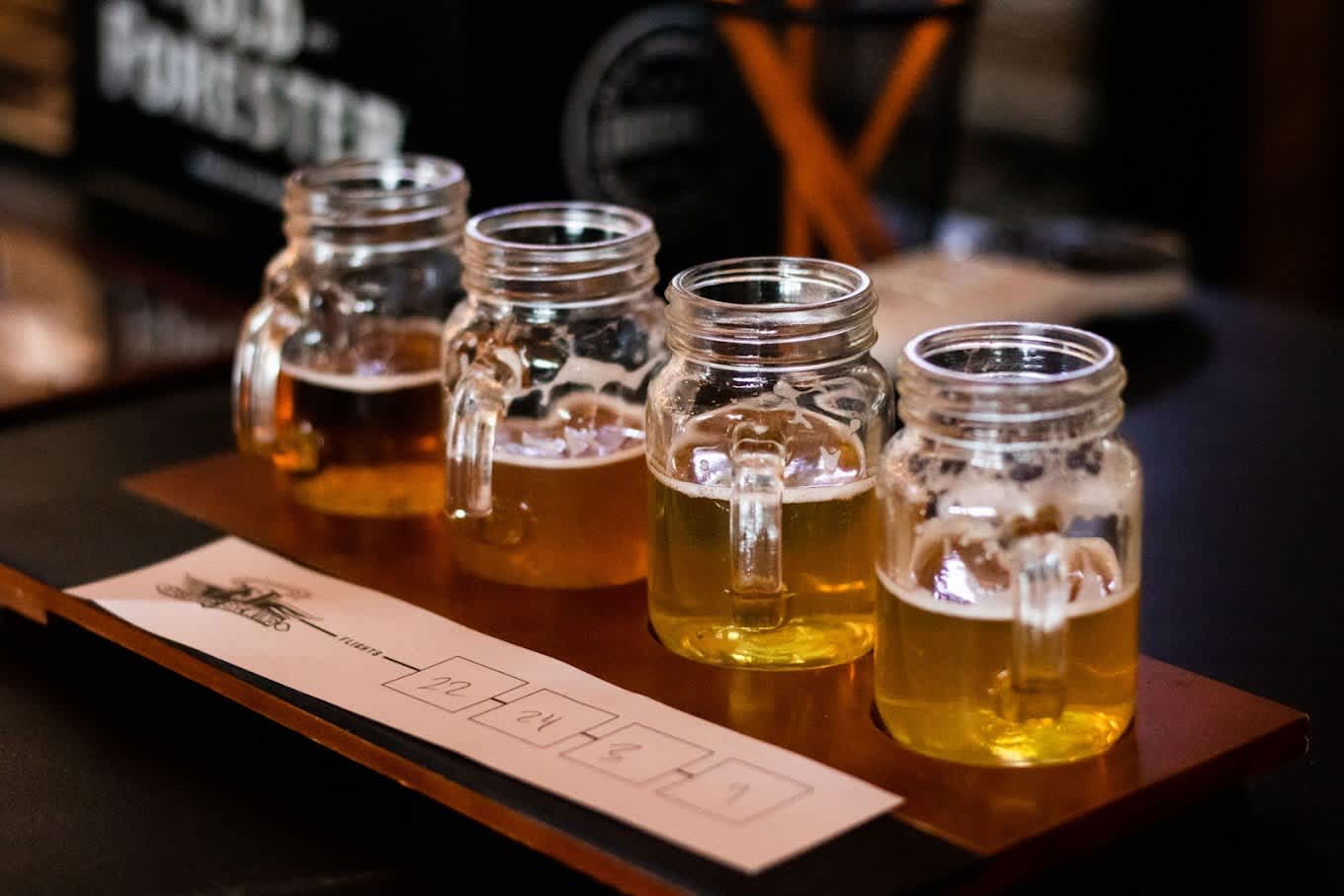 From:
5349 E Seneca St, Vernon, NY
---
Bastard Flappers
10 Jumbo Wings tossed in Choice of Sauce. Sauces: Medium (Buffalo), Hot, House BBQ, Garlic Butter, Maple-Habanero, Everything, Garlic Parmesan, Asian Sesame.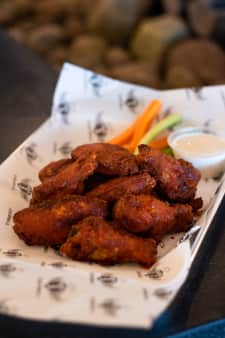 Buffalo Chicken Bombs
Shredded Chicken, cheddar, Frank's Original and a touch of house made ranch. Breaded and flash fried. Served with buttermilk blue cheese dip.
Chicken Empanadas
Authentic empanandas stuffed with chicken, peppers, potatoes and Latin spices and fried to perfection. Served with salsa roja and chipotle aioli.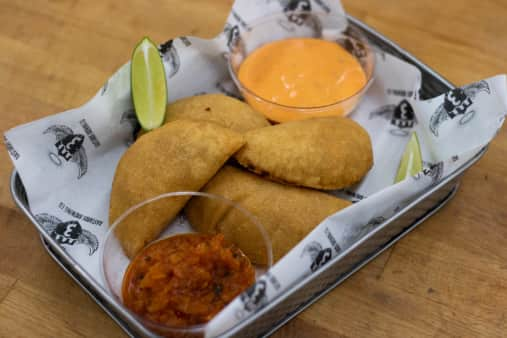 I-Da-Hoe
Greatest potato skins ever with cheese, bacon and sour cream.
Onion Rings
Buttermilk-breaded onion rings with Q-spice and wicked sauce.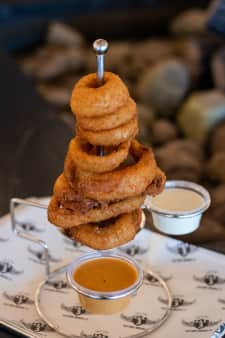 Pretzels & Mustard
Soft Pretzels served with GiGi's secret mustard recipe.
The Messy Bastard
Brisket burnt end, scallions, gravy and queso over house cut fries
Bakehouse Bastard
Our original Bakehouse Brownie topped with our rich homemade chocolate ganache, marshmallow drizzle, and chocolate curls.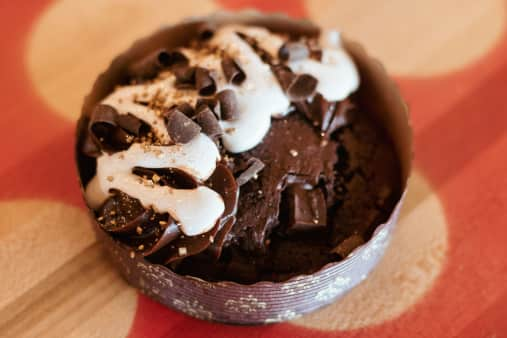 Crack Pot
Layers of flavor. Caramelized mirepoix "stuffing", roasted chicken, gravy and mashed potatoes baked in a flaky crust. Served with a cranberry marmalade.
French Onion Meatloaf
A blend of ground brisket and chuck with grilled peppers, sherry deglazed caramelized onions, herbs and spices. Studded with smoked Gouda cheese and topped with french-onion gravy. With choice of side.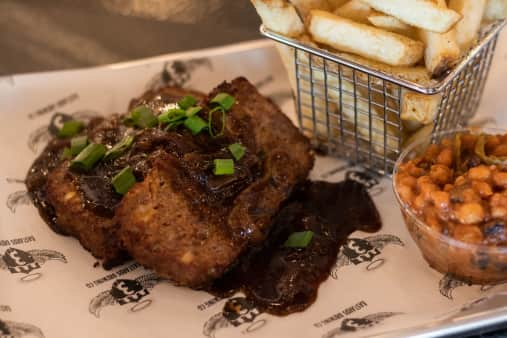 Fresh Haddock
Fresh Haddock fried to perfection. Coleslaw and housemade tarter sauce and choice of side. Gluten free option features broiled haddock.
Ruckin' Fidiculous
Twelve hour smoked Central Texas style brisket and our house wicked slaw served on a smoked pulled pork stuffed waffle. Topped with our house Q sauce.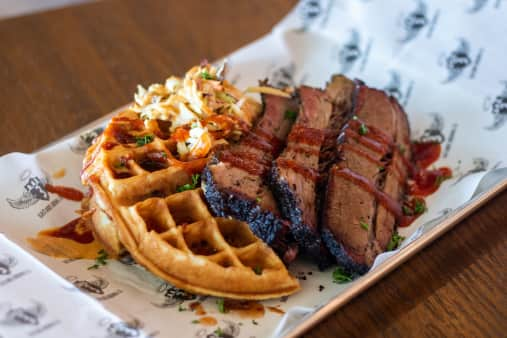 Smashed Bastard
Two all beef patties, cured American cheese, bacon, onion marmalade, fried egg and smashed tots on a brioche roll. Gluten Free features a GF Roll
Wicked Chicken Sandwich
Homestyle breaded chicken, sliced dill pickles and our signature Wicked Classic sauce on a brioche potato roll. With a choice of side. Gluten Free option - features grilled chicken on GF roll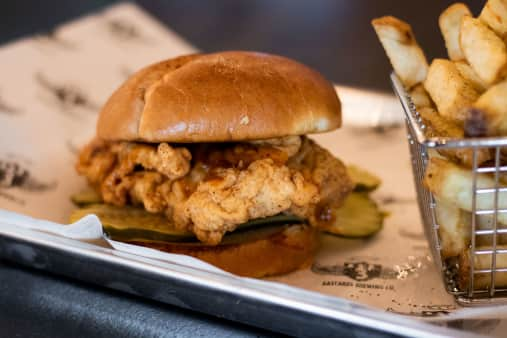 Wicked Chicken Spicy
Homestyle breaded chicken, sliced dill pickles and our signature Wicked Spicy sauce on a brioche potato roll. With a choice of side. Gluten Free option - features grilled chicken on GF roll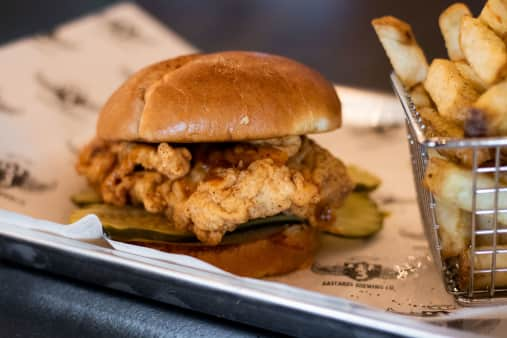 Beet & Apple Salad
Roasted beets, sliced apple, arugula, pickled onion, blue cheese, walnut dust and cider vinaigrette. Add Chicken $3.99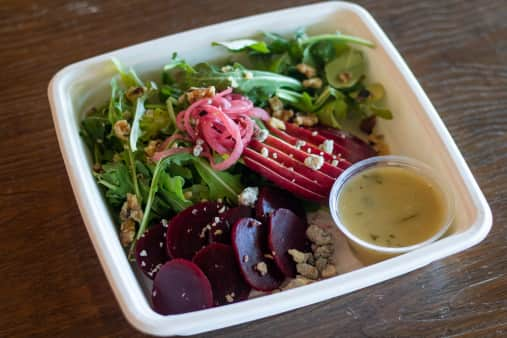 Caeser Salad
Romaine hearts, garlic croutons, shaved parmesan, balsamic egg topped with house made Caesar dressing. Add grilled chicken $3.99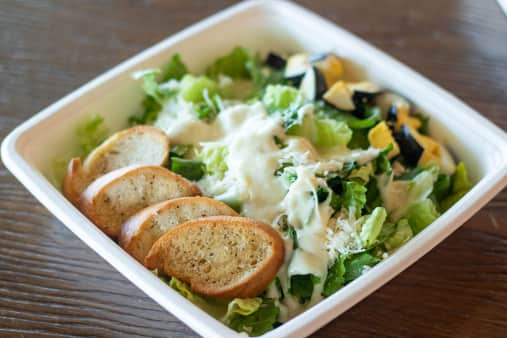 Chopped Cobb Salad
Chopped romaine, tomato, avocado, egg, scallion, smoked Gouda, olives and pickled red onion. Add grilled chicken $3.99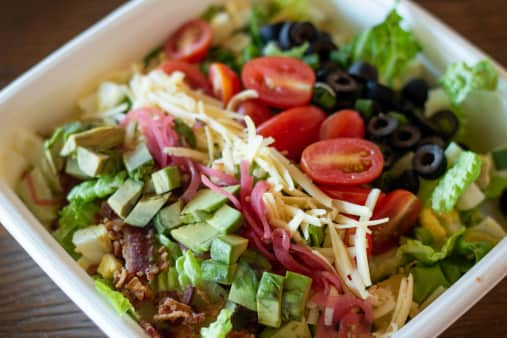 Wedge Salad
Crisp iceberg lettuce wedges, Q Spiced Bacon, grape tomatoes, scallions and blue cheese crumbles, topped with buttermilk blue cheese dressing. Add chicken $3.99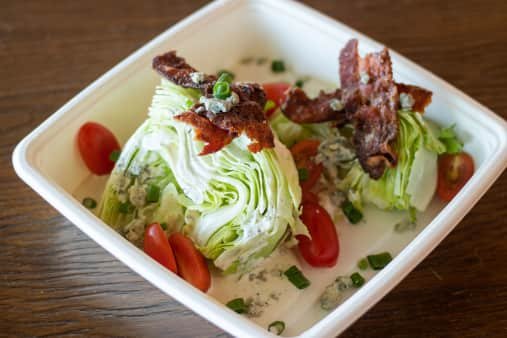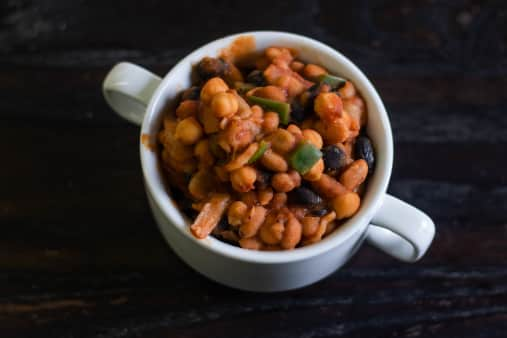 Side Garlic Mashed Potatoes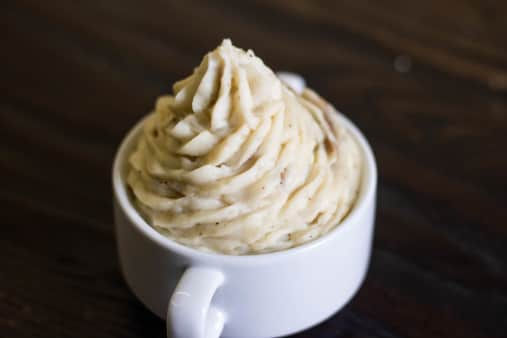 Side House Cut Fries - Large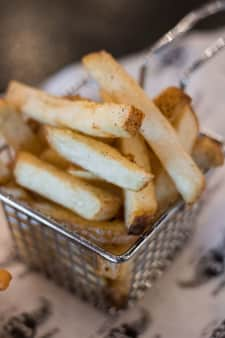 Side House Cut Fries - Small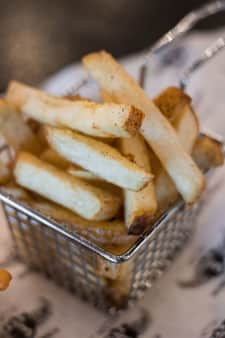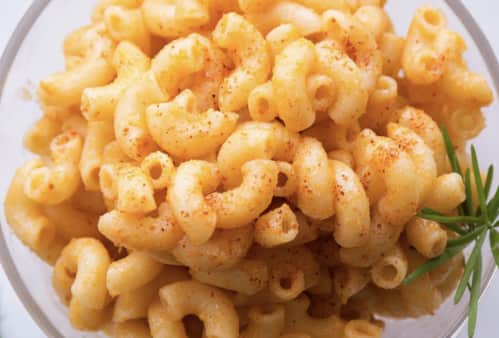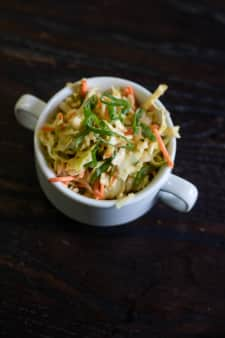 Avocado BLT
Grape tomato, diced bacon, mozzarella, olive oil, arugula and avocado ranch sauce.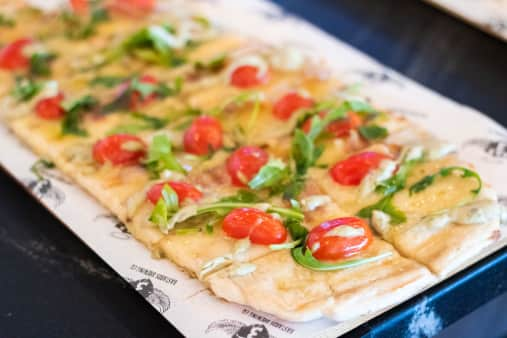 Getting Buff
Blue Cheese based topped with grilled chicken, blue cheese crumbles, mozzarella and Buffalo sauce drizzle
Bacon Me Happy
Chicken, Bacon, mozzarella and ranch drizzle
Margherita Pizza
Roasted tomato, pulled mozzarella, roasted garlic, basil oil and shaved parmesan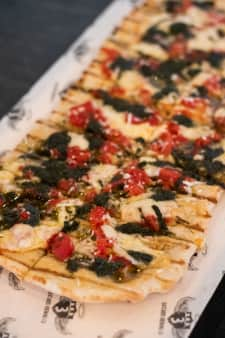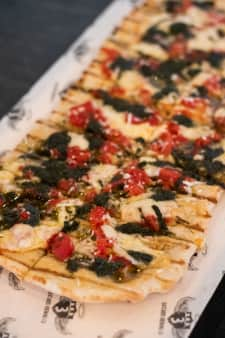 Spicy Supreme
Chicken Sausage, roasted long hots, charred red onion, shaved prosciutto, balsamic, smoked provolone, pepperoni and marinara, drizzled with hot honey.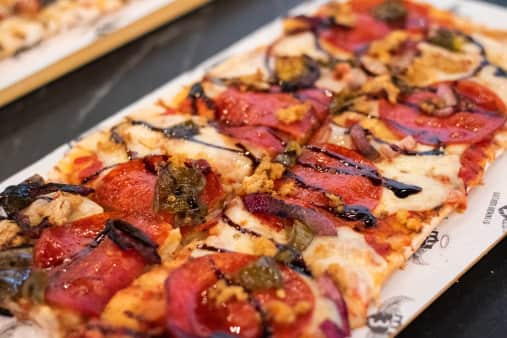 Sweet Potato Pie
Roasted sweet potatoes, caramelized onion, herb ricotta, feta cheese, red wine reduction and parsley.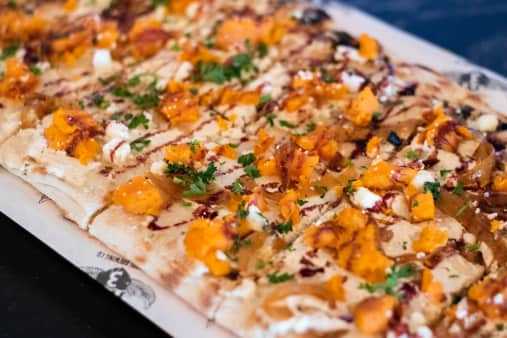 The Aunt Josie
Garlic base with sharp cheddar, broccoli, mushrooms and roasted red peppers.