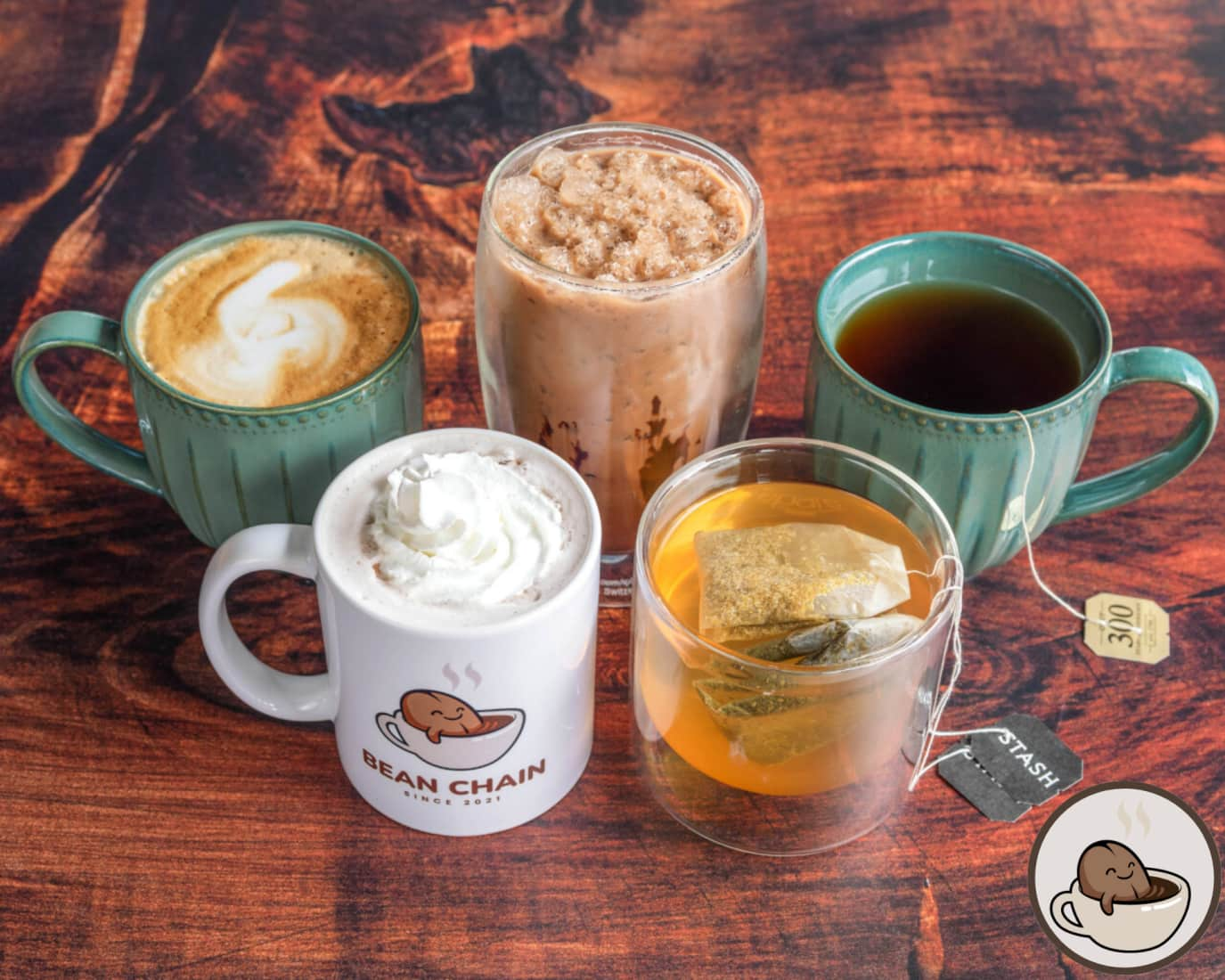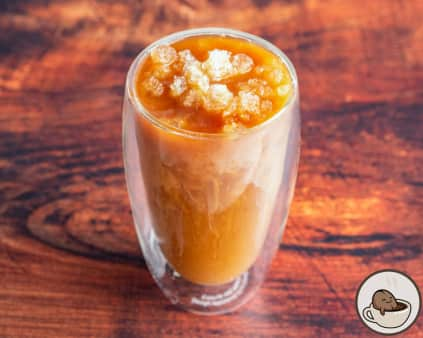 Maximum Drip
Caramel Oatmilk Café au lait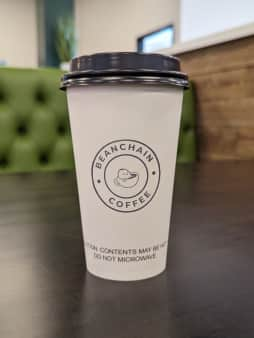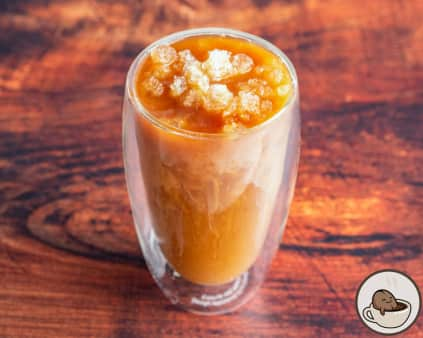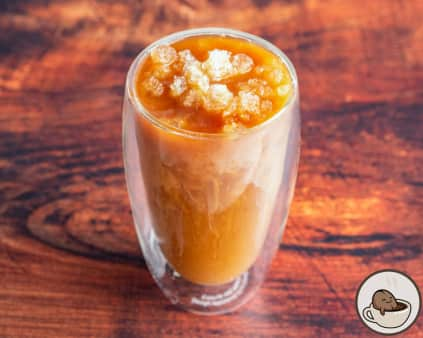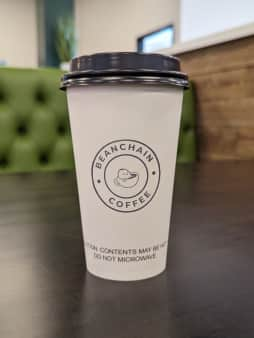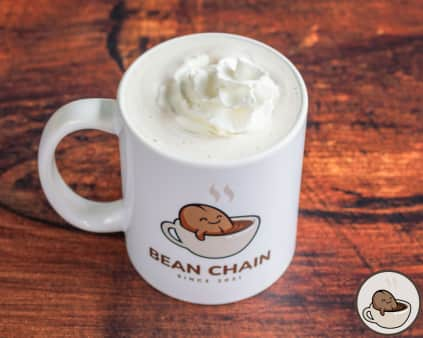 London Foggish
Like a London Fog but without the lavender.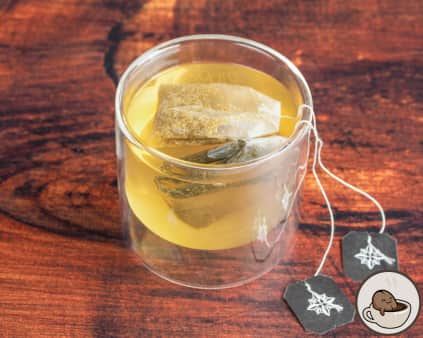 Healing Tea
Chamomile, Mint, and Honey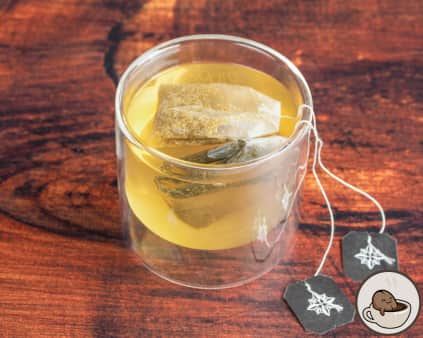 Talula
English Breakfast tea with Strawberry Puree and a scotch of milk.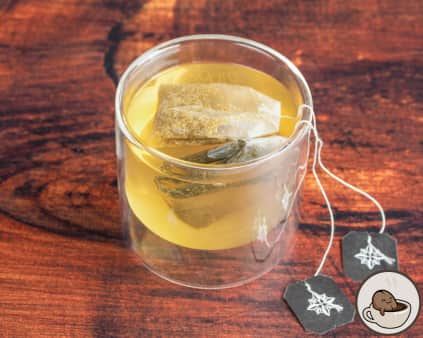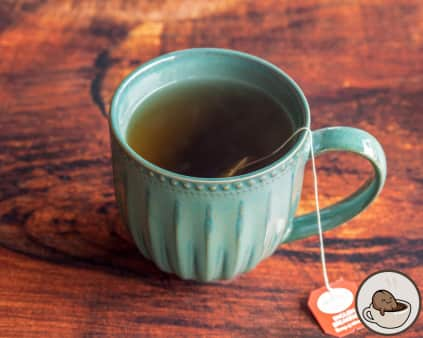 Maxuccino
Honey and Half and Half cappuccino with whip and cholate drizzle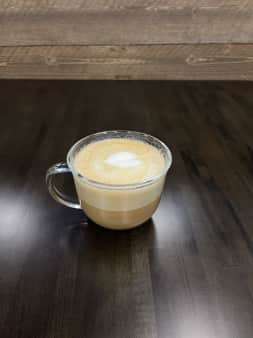 Faith's French Toast Latte
Caramel Macchiato
Vanilla Latte with caramel drizzle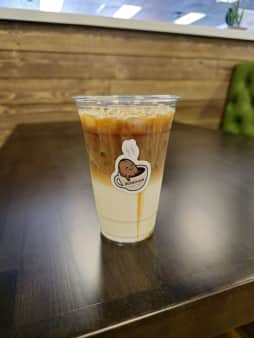 Peppermint Mocha
Indulge in the ultimate festive coffee experience with a Peppermint Mocha — an exhilarating blend of bold espresso, decadent chocolate, and refreshing peppermint, delivering a thrilling symphony of flavors in every sip!
Blueberry Muffin Latte
White chocolate, blueberry puree, with oat milk(recommended)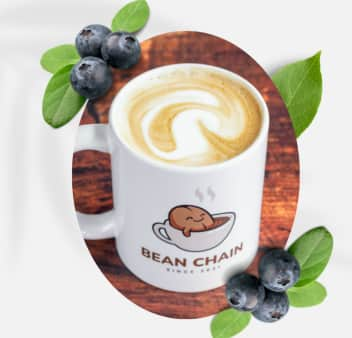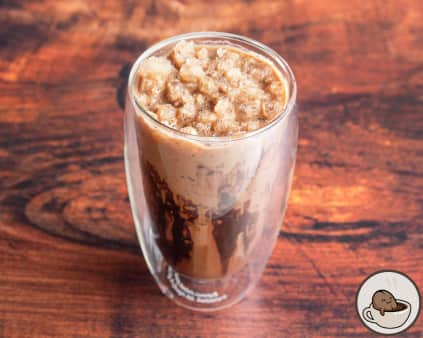 Gingerbread Latte
Savor the holiday magic in a Gingerbread Latte, where velvety steamed milk embraces robust espresso, harmonizing with the warm spice of gingerbread syrup for a festive and comforting seasonal delight
Cookie Butter Latte
Embark on a festive flavor journey with a Cookie Butter Latte, as rich espresso meets the luscious sweetness of cookie butter, creating a decadent and warmly spiced celebration in every blissful sip.
Strawberries and Cream
Strawberry Puree with white chocolate
Danmoore
Oat milk Mocha with Caramel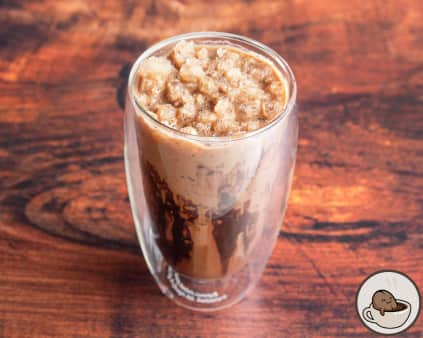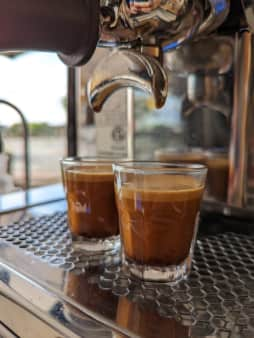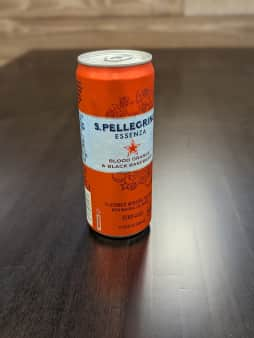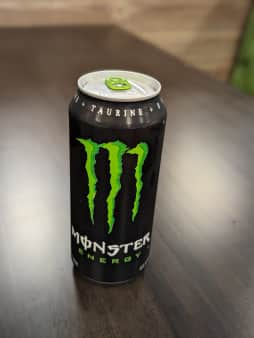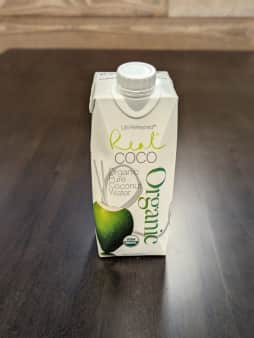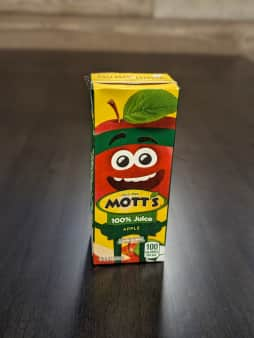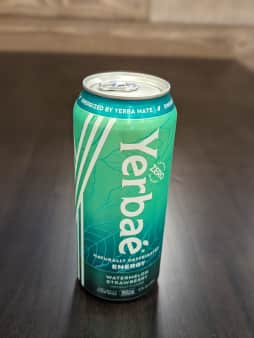 Overnight Oats
Oats, milk, Greek yogurt, chia seeds, blueberries, strawberries, and honey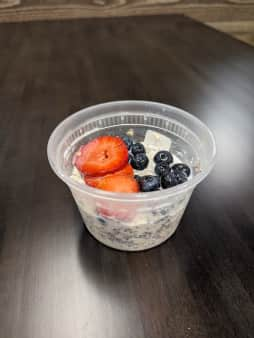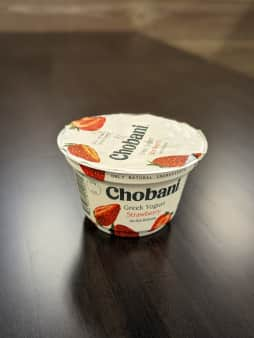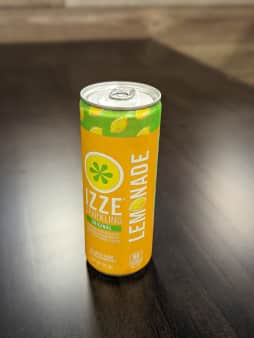 The Picnic
Prosciutto, spinach, fig spread, Havarti, and cream cheese on a croissant or Dave's bread
Angie's Boring Sandwich
Artisan bread, mayo, avocado spread, lettuce, heirloom tomato, turkey, Havarti, on croissant or Dave's bread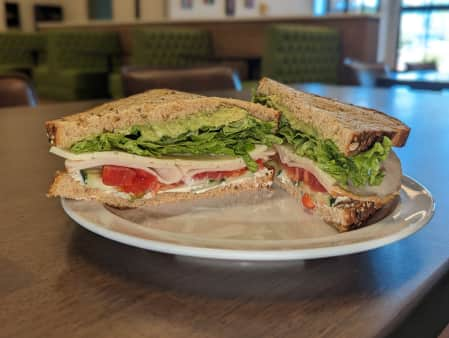 Breakfast Sandwich
Quiche with havarti, spinach, tomato, avocado spread, and siracha mayo on a croissant!
Fall Feast
Turkey, Havarti, Spinach, Cranberry, Gravy, on Daves or Croissant Roll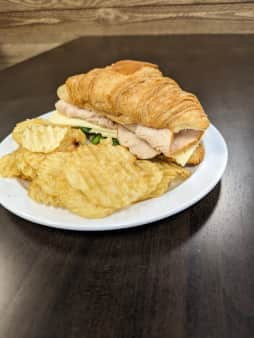 The Rustic
Sprouts, heirloom tomatoes, cucumbers, avocado spread, hummus, olive oil, and vinegar on croissant or Dave's bread
Blueberry Muffin
Real butter, real sugar, and wild blueberries with the sexiest muffin top.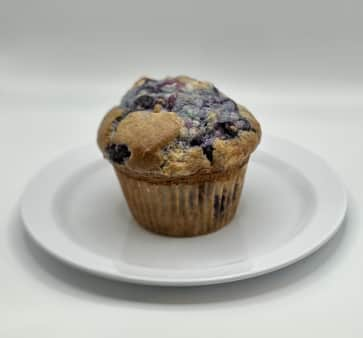 Blueberry Cinnamon Sugar Muffin
Real butter, real sugar, and wild blueberries with the sexiest muffin top. With a Cinnamon sugar toping!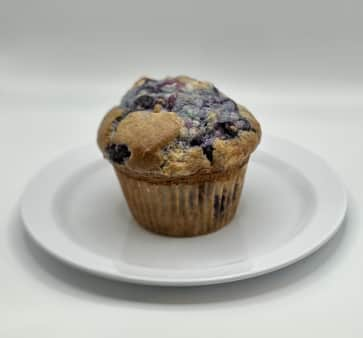 Double Chocolate Chip Muffin
To early for a cookie? We made a muffin for that!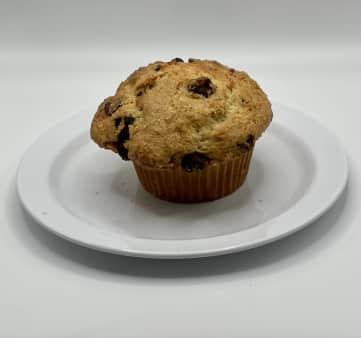 Chocolate Cupcake
What can we say? The best chocolate cupcake this side of Pluto!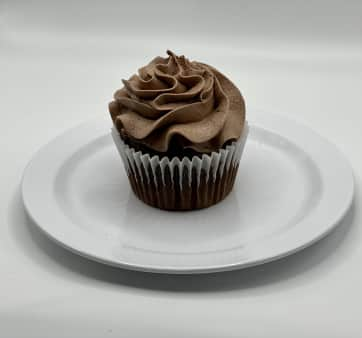 Raspberry Roll
Zingy raspberry flavor that hits your taste buds just right!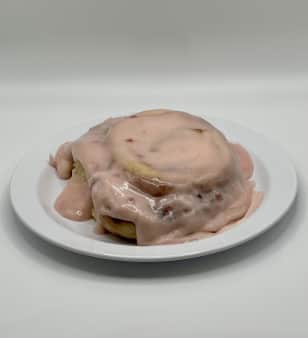 Chocolate Chip Cookie
A soft-rich-chocolaty classic. You can't go wrong with that!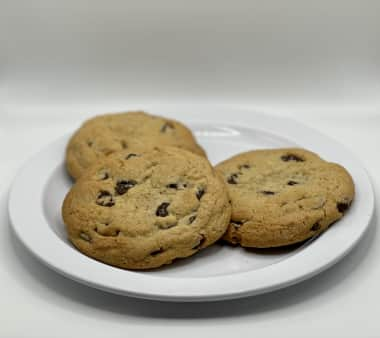 Orange Dream Roll
Creamy orange flavor so dreamy you may take it home on the first date!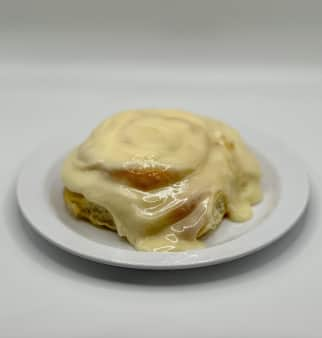 Snickerdoodle Cookie
Soft-in-the-middle, crispy edges, an honest cookie experience.
Cinnamon Roll
Not your Grandma's Cinnamon Roll. Intense cinnamon flavor topped with the best cream cheese frosting you've ever have!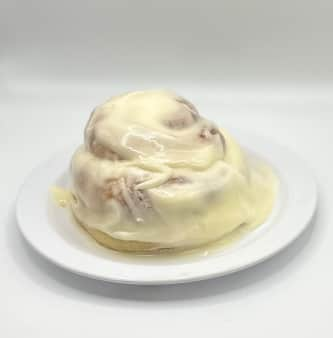 Vanilla Cupcake
A velvety smooth cupcake topped with luscious American butter cream.