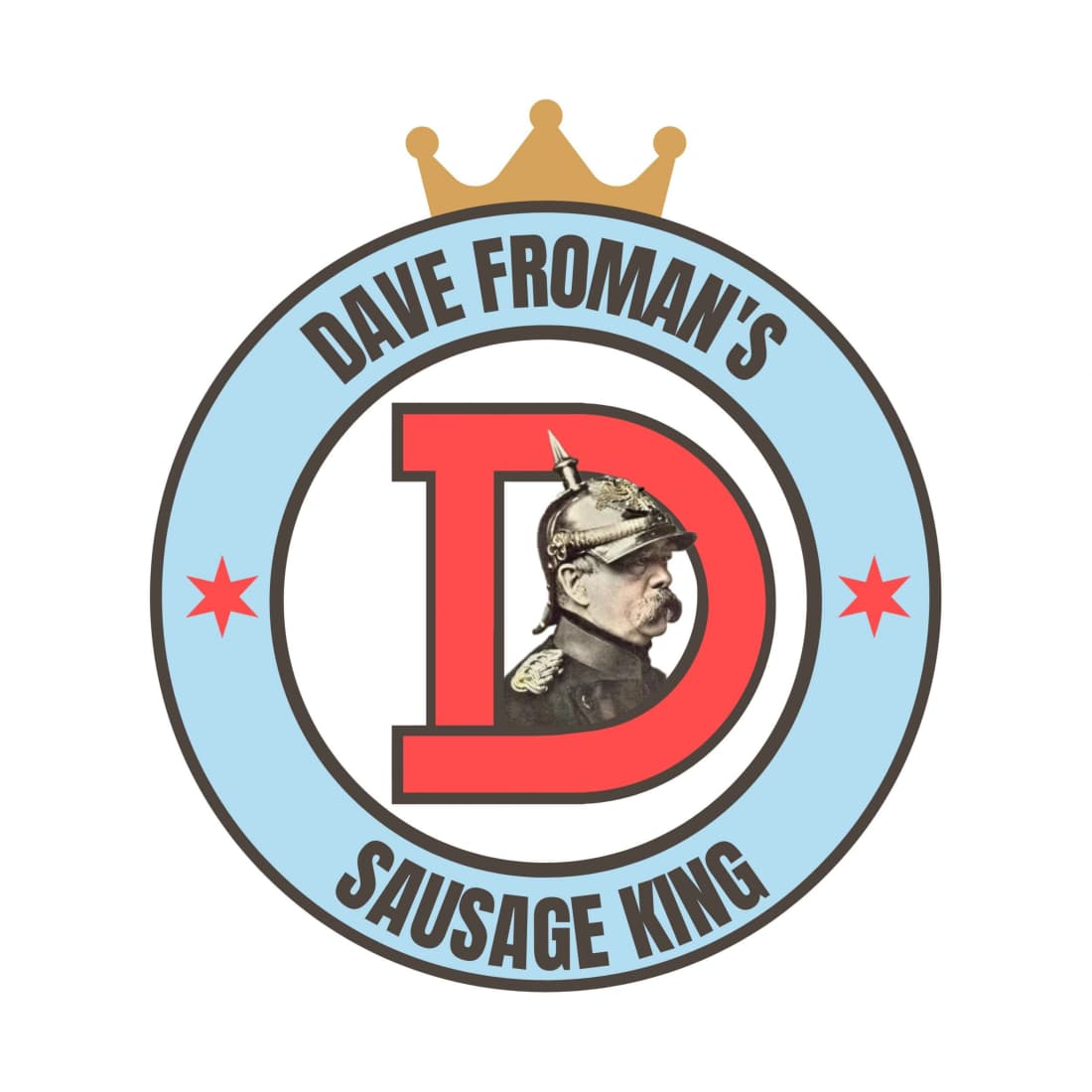 From:
2436 N Milwaukee Ave , Chicago, IL
---
Sm Science Cheese Sauce
Our world famous cheese sauce. Cheddar, smoked gouda, pepperoncinis, and science ...
XBA Science Cheese Sauce
Our world famous cheese sauce. Cheddar, smoked gouda, pepperoncinis, and science ...
Crispy Motherclucker
A big ass crispy cornflake coated chicken patty, honey-chipotle aioli, 90's salad mix, pickles, and red onion on brioche. Get clucked!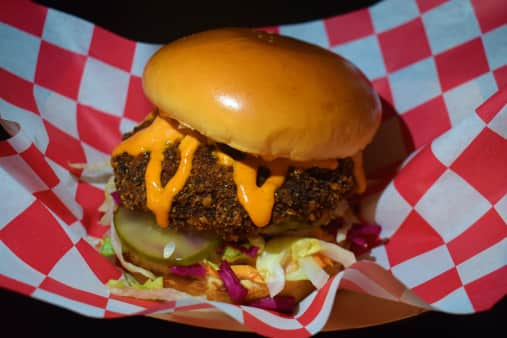 Beef Supreme Funchwrap
Your know what's in it. If you don't, feel free to ask so we can make fun of you...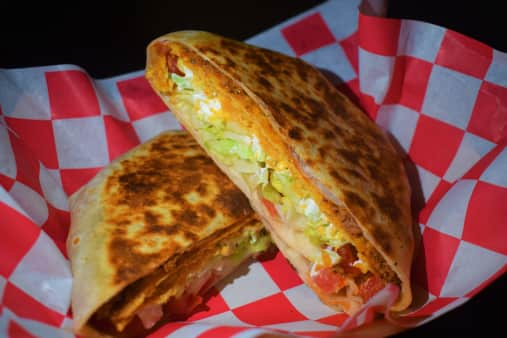 Monte Cristo
Ham, turkey, swiss and cheddar sandwich, beer battered, deep fried, and dusted with powdered sugar. Served with raspberry preserves and honey mustard. Retiring at the end of April...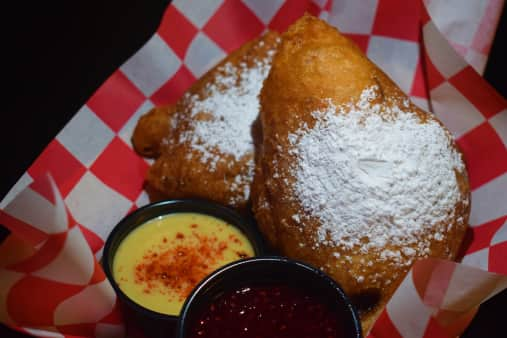 Pressed Ham
Our Cubano-ish style pressed sandwich. Beer & coke braised pork, ham, swiss, cheddar, mustard, pickles, chives, jalapeños & salsa rojo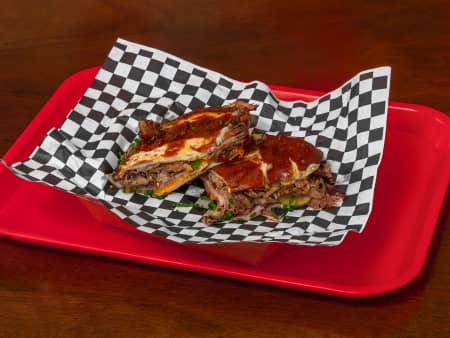 Smash That Ass Burger
Double patty Smashburger, w/ 'merican & science cheese on a brioche bun. It comes with lettuce, tomatoes, onion, pickles & burger sauce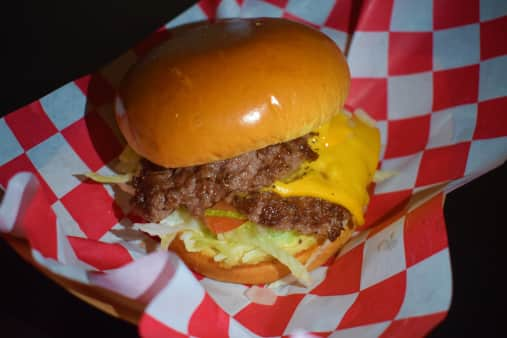 Great Balls Of Fire
New York style falafel sandwich. House made falafel and harissa with red wine cabbage, shredded carrots, pickles, and green tzatziki, on a soft grilled pita. Spicy, vegetarian.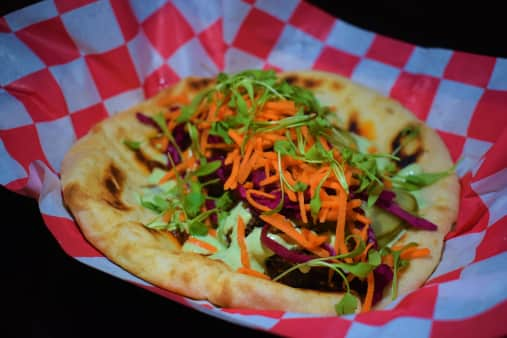 G - Spot | Spicy
Our classic G-Spot sandwich, but with our homemade harissa added for an extra zip. Not for Wussies.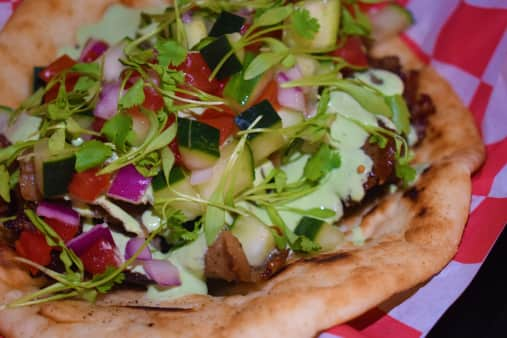 G - Spot
Lamb and beef gyro. Served on a grilled pita with green tzatziki, Jerusalem salad & micro cilantro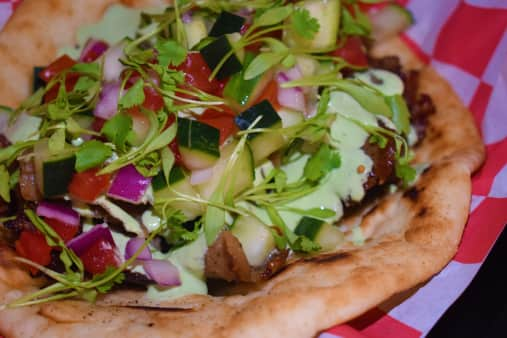 A Big, Thick Italian Sausage w/ Beef Curtains
A juicy porker motorboatin' some wet Italian Beef curtains. Filled w/ giardiniera and roasted red peppers & grilled onions, and served on a crusty Turano roll covered in melted provolone with a side of au jus.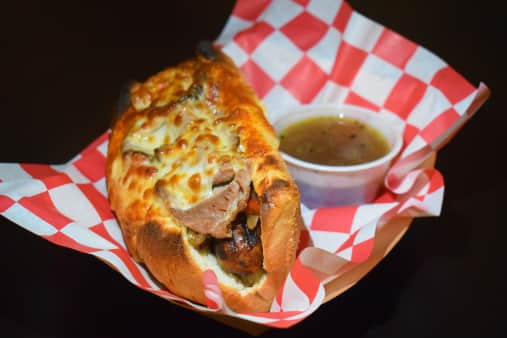 Red Rocket
Chargrilled giant spicy polish. Harissa, red wine cabbage, hickory potato stix & micro cilantro on a pretzel Bun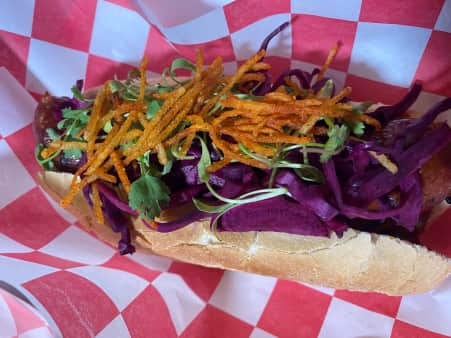 Such a Brat
A chargrilled Nueske's Chedder pork brat, on a pretzel bun. With Coca-Cola carmos, spicy brown mustard, pickled mustard seeds & micro greens.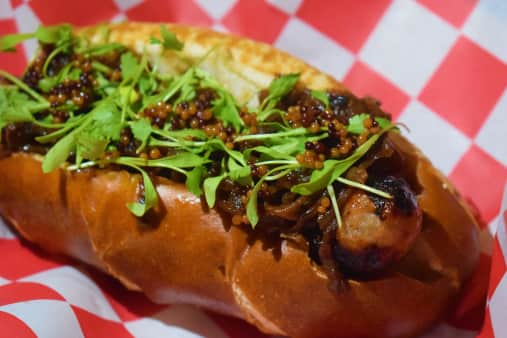 The Big D
An extra big ass, all beef Chicago style chardog on a pretzel bun.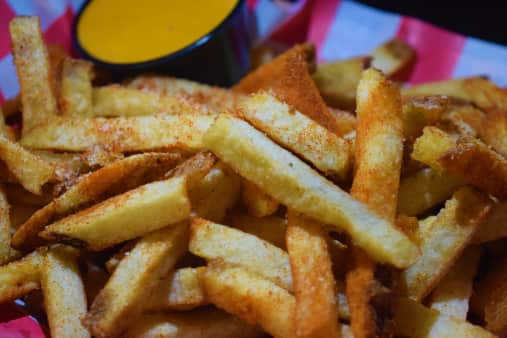 Extra Big Ass Fries
(Read the damn name)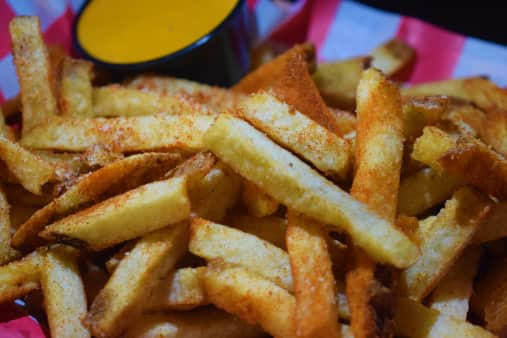 Provolone Wedgies
The more delicious cousin of Mozzarella Sticks. 3 pieces served with a side of Dude Ranch
Cinnamon Twisty Things
Taco Bell, doesn't em anymore, but we do!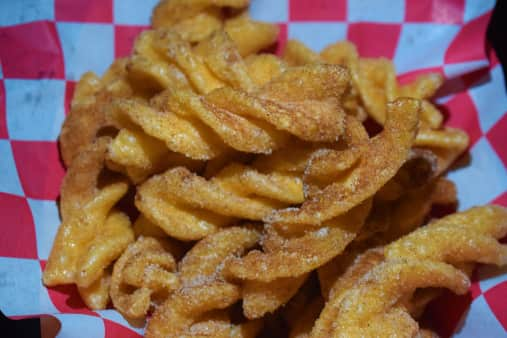 Cop Porn Chicken Box
A half pound of cornflake and waffle cone breaded popcorn chicken, an order of cheese fries, & homemade BBQ and Honey Mustard for dippin'
Extra Big Ass Chicken
Extra big ass drums & wings, fried hard & tossed in Buffalo or BBQ. Served with Dill Ranch & celery.