Can Soda
Coka-Cola, Diet Coke, Coke Zero, Dr.Pepper, Diet Dr.Pepper, or Sprite!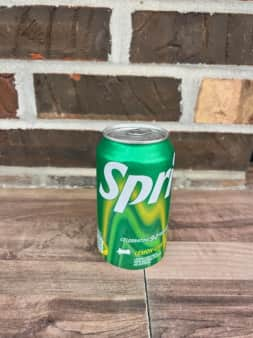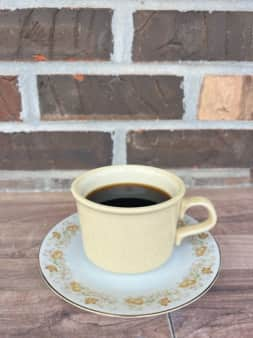 Glass Bottle Soda
Dr.Pepper or Coka-Cola !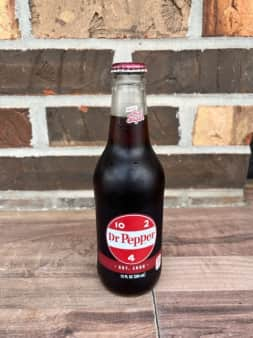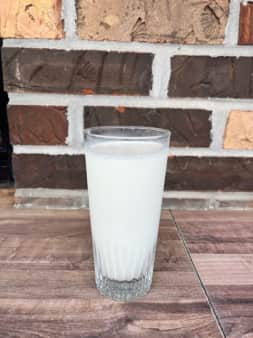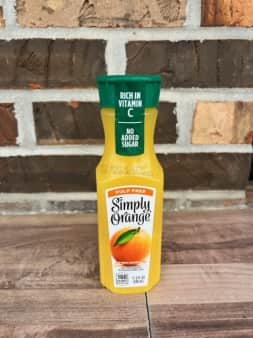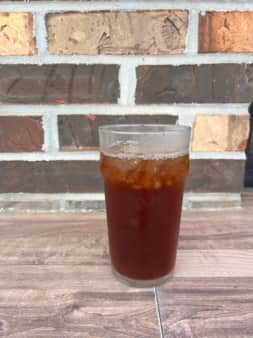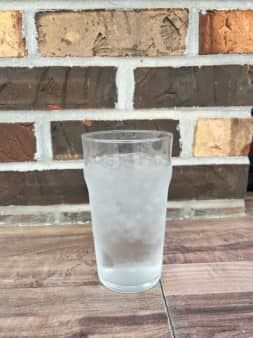 Candied Bacon Stuffed French Toast
Brioche Bun with Bacon Candy Dipped in French Toast Batter !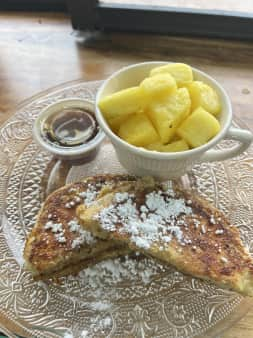 The City Slicker
Crispy Potato Cakes Topped with Avocado and an Egg however you'd like!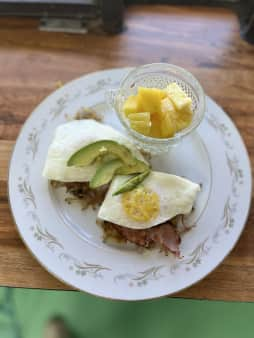 Stoneground Buckwheat Pancakes
Buckwheat Pancakes made from Scratch!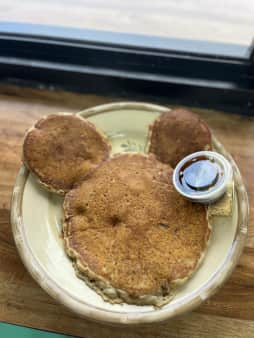 BYO Biscuit Sandwich
Pictured is a Bacon Egg and Cheese Biscuit !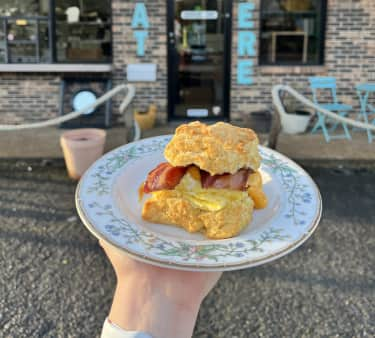 Build Your Own Breakfast Sandwich
Dirty Bird
Homemade Waffles with Bacon Jam, Maple Slaw, and Hand Battered Chicken Fingers between them!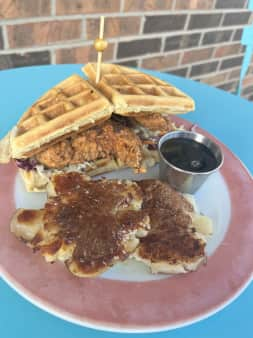 Green Eggs & Ham
Yummy Stoneground Grits, a Scoop of our Famous Collard Greens, City Ham, A Fried Egg and An Onion Ring ! All in One Bowl!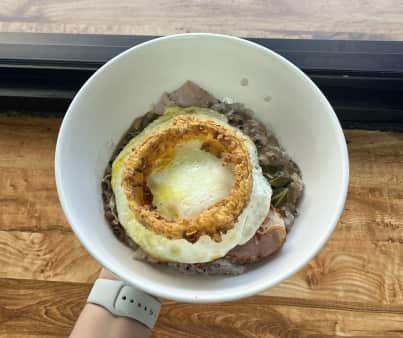 Power Move
Whole Wheat Toast topped with an Avacado and a Fried Egg !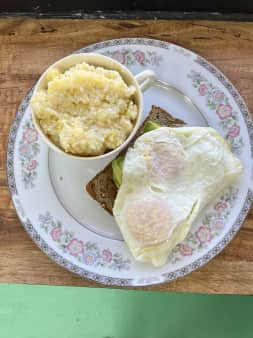 Southern Comfort
Your Choice of Bacon or Sausage, Grits or Smashed browns, and Biscuit or Toast! Pictured is Over/Medium Eggs, Bacon, Grits, and Biscuit with Butter and Grape Jelly!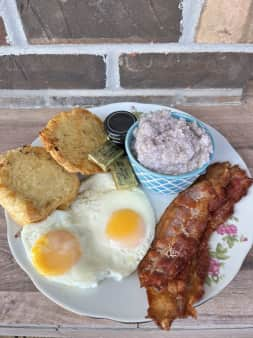 Warm Hug
Fresh biscuits made from scatch with our yummy homemade chocolate gravy!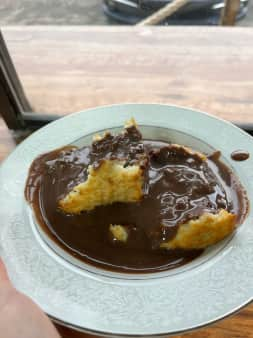 Fish Dish
Seared Pompano Over Cilantro Rice, Black Beans, and Grilled Squash and Zucchini Topped with Pico!
R.H.E.C.
Family style cornbread made with locally milled cornmeal, served with butter and local pepperjelly *serves 4
The Brisket Plate
House Smoked Grassfed Beef Brisket, Slow Cooked Farm Green Beans, Farm Fried Potatoes served with Honey BBQ Sauce!
Slice of Tomato Pie
Deep Fried Grit Cakes topped with House Smoked Local Pork, Pimento Cheese, Drizzled with BBQ sauce and topped with a Pickle!
Big Ole Burger
8oz Grassfed Beef Patty, Pimento Cheese, Pepper Jelly, Onions, Pickles, Lettuce, and an Onion Ring! All on a Potato Bun!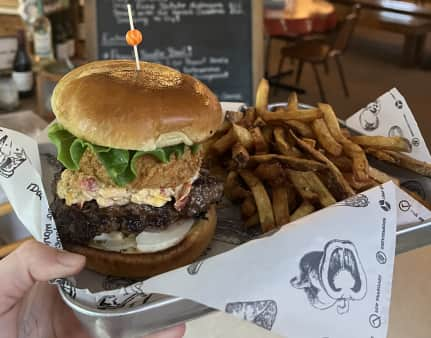 Fried Green Tomato Stack
Crispy Fried Green Tomatoes Layered with Pimento Cheese and topped with Pepper Jelly!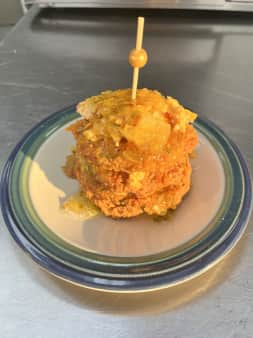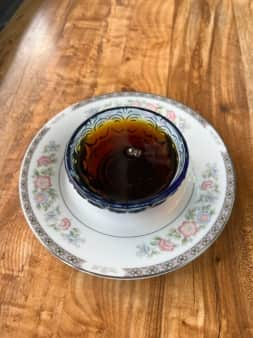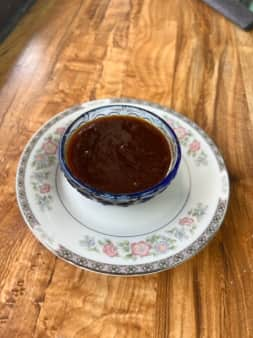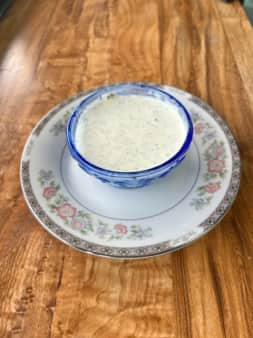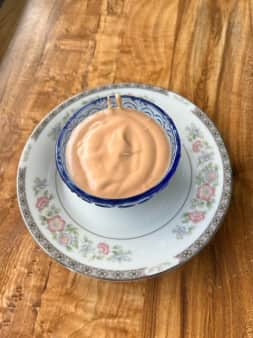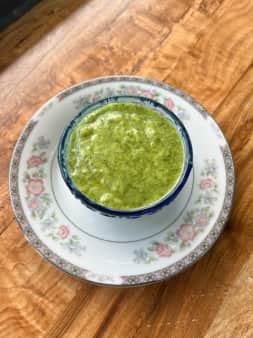 Jessicas Country Vegetable Plate
Happy Hippie
Local Farm Lettuce, Goat Cheese, Fruit, Bee Pollen, Seeds, and Pecans!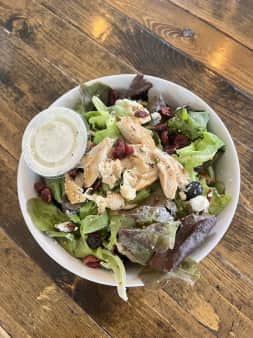 Jeannes Chicken Salad Plate
The Morning Glory
Bacon, Lettuce, Farm Tomato, and Basil Mayo on Sourdough!
Jeannes Chicken Salad Sandwich
Homestyle Slow-cooked Green Beans