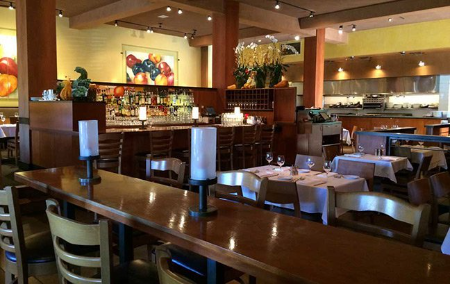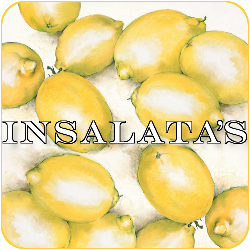 Chicken Enchilada's
Boneless chicken breast shredded and rolled in corn tortillas and a mild housemade enchilada sauce. gluten free(Two)
Chicken Meatballs Marinara
Juicy tender meatballs covered with housemade marinara sauce
Chicken Skewers
Yogurt marinated boneless chicken thighs with curry spices. gluten free
Family Carnitas Enchiladas
Roasted pulled Pork covered in our house made enchilada tomatillo sauce and wrapped up with cilantro rolled in corn tortillas. Then topped with Jack cheese and diced green onions. serves 4
Family Chicken Enchiladas
Poached shredded chicken breast covered in our house made enchilada red sauce and wrapped up with Jack cheese and rolled in corn tortillas. then topped with more Jack cheese and diced green onions. serves 4
Family Ziti Bolognese
Ziti Pasta tossed in our house made Pork bolognese sauce. Then topped with parmesan and mozzarella cheeses. serves 4-5
Flounder
Pan roasted and covered in herbs. Served with a delicious catalan relish (tomato, fennel, currants chopped parsley and toasted pine nut). gluten free
Fried Chicken Tenders
Juicy, tender white meat chicken soaked in buttermilk, breaded with panko and deep fried to perfection! (Small Box)
Grilled Flat Iron Steaks
Tender flat iron cut steak marinated in a porchini rub. Then we grill to medium rare and toss in our house made char siu dressing . dairy free
Grilled Salmon
Sustainably farmed, grilled and served with a tomato pistachio relish
Grilled Yogurt Chicken
Grilled Chicken thighs marinated in yogurt with lemon, cumin and onions . gluten free
Lamb Skewers
Tender lamb fillet and vegetables skewered and marinated in baharat spice topped with zaatar. gluten free dairy free
Salmon Cakes
Flaky salmon and Dungeness Crab with sweet herbs and lemon zest
Shrimp Skewers
Gulf prawns skewered and grilled, tossed with chermoula and topped with a Moroccan relish. gluten free and dairy free
Stuffed Poblano Peppers
Roasted pepper stuffed with a quinoa and black beans, spices, and seasonal veggies then topped with Jack cheese. gluten free
Asparagus
Blanched until tender, tossed in EVO and salt and pepper. (Small Box) vegan
Broccoli
Blanched and seasoned with olive oil. vegan (Pint)
Fattoush Salad
A Customer Favorite! A syrian salad of romaine lettuce with pita chips, cherry tomatoes, mint, cilantro, red onion, kalamata olives, feta cheese, served with a lemon cumin vinaigrette
Jicama Salad
Blanched snap peas, corn, persian cucumber and pickled diakon. gluten free and vegan (Pint)
Kale Salad
Thinly sliced kale with walnuts, pecorino cheese, and lemon zest, tossed with a tahini agave dressing. (Pint)
Mashed Potatoes
Housemade with milk and butter. Perfectly rich and creamy. gluten free(Pint)
Portobello Mushroom
Marinated with balsamic vinegar and garlic, roasted, topped with veg of the day
Roasted Cauliflower
Roasted Cauliflower topped with a catalan relish (tomato, fennel, currants, chopped parsley and toasted pinenut). vegan and gluten free(Small Box)
Roasted Potatoes and Fennel
Fingerling potatoes, roasted fennel, and roasted red onion tossed with our housemade salsa verde. gluten free and vegan(Pint)
Roasted Sweet Potatoes
Roasted in a pomegranate glaze and topped with a three seed mix of pumpkin seeds, sesame seeds and nigella seeds. vegan and gluten free (Pint)
Salmon Nicoise Salad
Salmon Nicoise salad, has beets, pickled onion, soft boiled egg, quinoa, red onion little gem lettuce, tahini mustard dressing and sherry vinaigrette
Basmati Rice Salad
With capers, lemon zest, dill and parsley. gluten free(Pint)
Brown Rice Cakes
Brown rice formed into cakes with spinach, parmesan, rice flour. gluten free
Carbonara Pasta
Linguine pasta, bacon, peas, parmesan, and black pepper. (Pint)
Farro Salad
An old world grain with a complex, nutty flavor. Toasted with onion, garlic and thyme. We serve ours tossed with lemon juice, olive oil, green onions, sweet corn, sun dried tomato and roasted garlic cloves . (Pint)
French Lentil Salad
Lentils cooked and tossed with carrots, onions and celery, parsley, evo. vegan and gluten free(Pint)
Israeli Couscous
Pearl couscous tossed with charmoula and grilled vegetables, cilantro and green onions. dairy free(Pint)
Marco Polo Noodles
Cold asian noodle salad tossed with peppers, carrots and herbs. Soy sesame dressing. vegan(Pint)
Pasta Marinara
Rigatoni pasta in our house marinara sauce and parmesan cheese
Risotto Cakes
Saffron risotto shaped into little cakes, fried to a crunchy golden brown with sautéed carrots. gluten free
Chicken Chili
Creamy and mildly spicy chicken and black bean chili

Soup of the Day
Ever changing rich and creamy soups. Today we have a yellow pepper white bean soup soup.
Thai Veggie Curry
Coconut milk and yellow curry paste, with peppers, fennel, onions, carrots and zucchini. (Pint) gluten free and dairy free (contains shell fish/curry paste)
Veggie Tagine
A vegetable stew with morraccan spices, orange, onions, peppers, zuchinni, carrots and fennel. (Pint) gluten free and vegan
Cilantro Mint Chutney
Cilantro, mint, Greek yogurt dip. (Half Pint)
Dill Ranch Dressing
A tangy buttermilk herb dressing. gluten free(Half Pint)
Houriya
Tunisian spicy carrot dip. vegan and gluten free(Half Pint)
Marinara sauce
Housemade tomato sauce seasoned with garlic and spices. Serve with pasta or meatballs. dairy free and gluten free (Pint)
Pork Bolognese sauce
Housemade bolognese -ground pork, mirepoix, with tomato sauce seasoned with garlic and spices. Serve over pasta. dairy free and gluten free (Pint)
Muhammara
A Turkish walnut dip with piquillo peppers, pomegranate syrup, cumin, lemon, evo. gluten free(Half Pint)
Olives
A delicious blend of 6 Mediterranean olives marinated in olive oil infused with fresh herbs, lemon, orange and garlic. vegan and gluten free (Half Pint)
Pesto
house Pesto, made with fresh basil, Parmesan, garlic, olive oil, salt and pepper. gluten free and nut free (Half Pint)
Salsa Verde
An Italian relish containing parsley, capers, shallot, garlic, evo, lemon zest. (Half Pint)
Tirosalata
A smooth blend of feta cheese and greek yogurt with roasted poblano pepper and a hint of lemon. gluten free(Half Pint)
Tzatziki
This Greek condiment is made with greek yogurt, fresh cucumbers, garlic, red onion, dill and lemon. Great as a dip with pita or sauce on chicken. gluten free (Half Pint)
Brookie
A cookie-brownie match made in heaven
Butterscotch Pudding
A creamy dessert made of carmalized brown sugar, vanilla and a hint of whiskey. (Half Pint)
Caramel Sauce
Housemade and luscious, (Jar)
Chocolate Chip Cookies
An Insalata's favorite, crisp on the outside, soft on the inside.
Chocolate Sauce
Housemade and fudgy. (Jar)
Coffee Toffee Cookies
Our crisp on the outside, soft on the inside chocolate chip cookie filled with hints of coffee and bits of buttery toffee with pecans.
Cupcakes
Seasonal luscious flavors. Today we have a chocolate cupcake with caramel buttercream frosting.
Dessert of the Day
Ever changing, always delicious. Today we have an individual chocolate crust cheesecake topped with whipped cream and roasted strawberries.
Durango Cookies
Milk chocolate chips, cocoa nibs, chopped almonds and smoked salt set this chocolate chip cookie apart from its competition.
GF Anise Almond Biscotti
Gluten free anise almond biscotti.
GF Choc Chip Pecan Biscotti
Gluten free chocolate chip pecan biscotti.
Ginger Cookies
A beautifully chewy texture accented by the crunch of pecans and a Turbinado sugar coating.
gf Shortbread cookie
Made with a blend of rice and gluten free oat flours . Our flavor today is Chocolate Brown Butter
HONEY ALMOND GRANOLA
Toasted oats, sunflower seed, almond, honey, died golden raisin, and coconut.
MAPLE CHERRY GRANOLA VEGAN
Toasted oats, pumpkin seed, hazelnut, maple syrup, died cherries, cinnamon, ginger and cardamon drizzled in olive oil and baked. Vegan
Mud Pudding
On our menu since we opened in 1996, this luxurious Valrhona chocolate pudding has a wonderful mouthfeel. Gluten Free. (Half Pint)
Mud Pudding-vegan
A Vegan chocolate version of our famous mud pudding made with coconut milk. (Half Pint)

Land of Saints Chardonnay

LIWA Sauvignon Blanc 2021
Single Vineyard Sauvignon Blanc from Dry Creek Valley. Liwa is the Miwok name for water. A portion of the proceeds will go to the Native American Rights Fund.
Maker Carbonic Red
2022 sangiovese, Lodi CA. (8.4oz Can)
Maker Sparkling Sauvignon Blanc
2021 sauvignon Blanc, Lake County, CA (8.4oz Can)
Maker Sparkling Rose
2022 Rose, North Coast CA( 8.4 oz Can)

Cabernet Poco a Poco 2020

Rosé 2022 land of the saints
Bright pink. Complex aromas of fresh red fruits and savory herbs. The palate is fresh and lively, with juicy flavors of crushed raspberry and ripe, red cherry.
Aranciata
Pellegrino tall can
House Made Ginger Cranberry Iced Tea
Refreshing with a slightly sweet taste
Limonata
pellegrino tall can.
'Napoleon' Amontillado Sherry