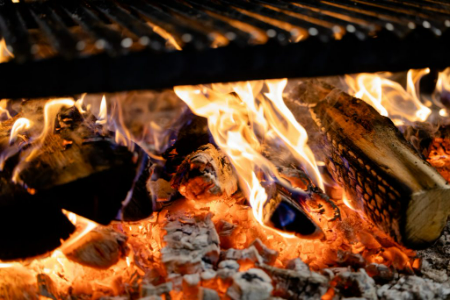 From:
1475 S Pearl St, Denver, CO
---
Classic Maryland Crab Cake
Pan seared jumbo lump crab meat, yuzu-cilantro aioli, spicy remoulade, and asparagus slaw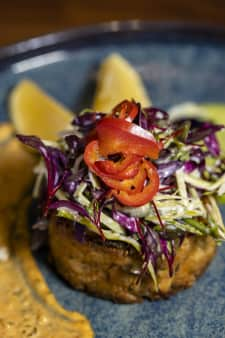 French Onion Soup
House-made french onion soup topped with garlic-herb crostinis and gruyere cheese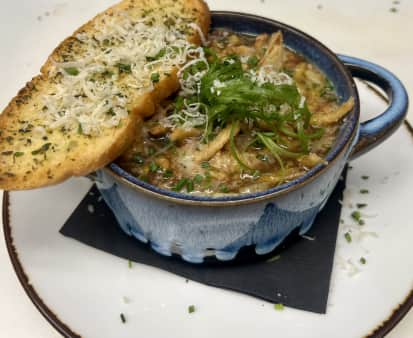 Grilled Pecan Shrimp GF
Jumbo shrimp marinated in our house-made chimichurri and cooked on our pecan wood fire grill, served with agave-lime pasilla sauce, tomato jam, dill sauce, and charred lemon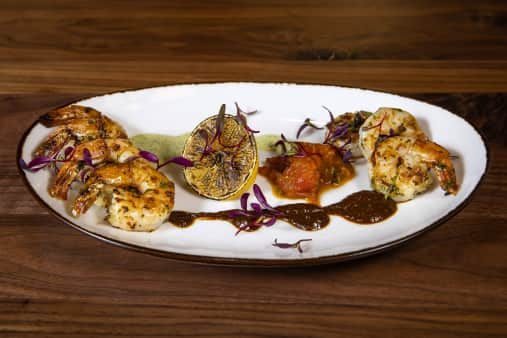 Grilled Pecan Poblano
A jumbo poblano pepper stuffed with spicy sausage, garlic herb butter, and a 3-cheese blend grilled over pecan wood and served with spicy remoulade
Fresh Baked Sourdough Boule
Sourdough bread with herb butter and garlic spread
Fried Pickles
Fried pickle spears served with spicy remoulade and creole mustard
Caesar Salad
Baby romaine drizzled in a traditional caesar dressing with house-made croutons, shaved parmesan cheese, and cured egg yolks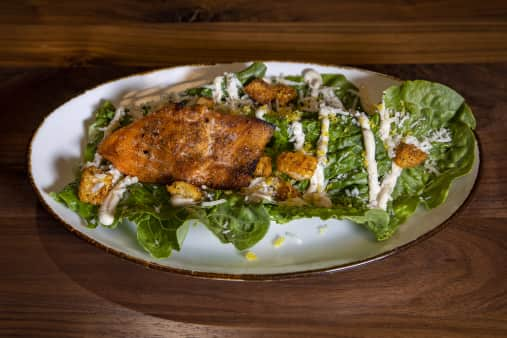 Jack's House Salad GF
Mixed greens, cherry tomatoes, red onions, golden beets, and sliced almonds tossed with champagne vinaigrette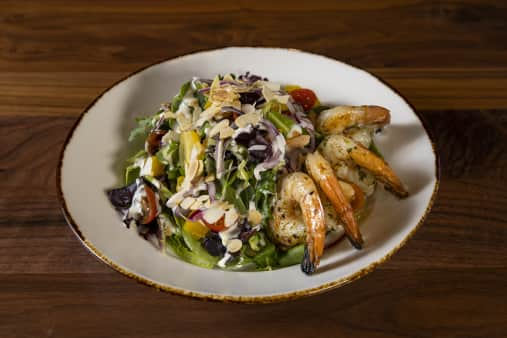 Jack's Steak Salad* GF
Tenderloin steak tips with mixed greens, cherry tomatoes, red onions, toasted almonds, parmesan, and honey-horseradish aioli, drizzled with a balsamic glaze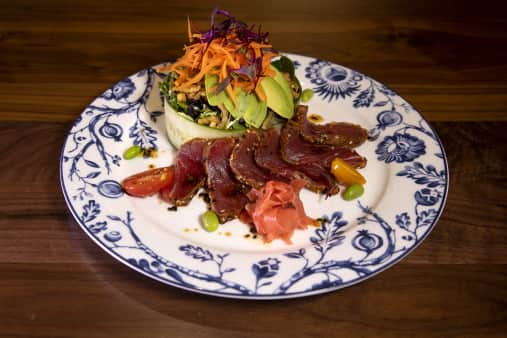 Hipster Wedge GF
Fresh iceberg, avocado slices, and pancetta topped with house-made dill dressing, balsamic glaze, and finished with red onions and parmesan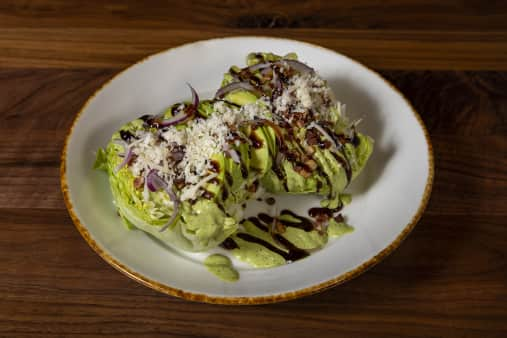 HH - Poblano Gruyere Burger
Grilled to perfection with roasted poblano peppers, caramelized onions, habanero aioli, and gruyere cheese – served with nine season fries, ketchup, and a pickle spear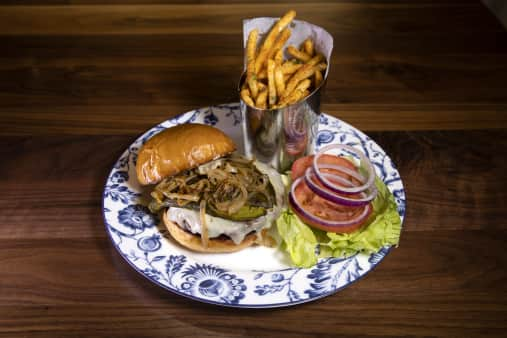 HH - Bacon Cheeseburger
Grilled to perfection with crispy bacon, american cheese, sriracha aioli, lettuce, tomato, and red onion – served with nine season fries, ketchup, and a pickle spear
HH Large Fries
crispy french fries tossed in our signature 9 spice blend and served with ketchup and siracha ranch
Jack's Truffled Filet
7 oz filet with a gorgonzola and pinot noir caramelized onion, panko, and herbal butter crust topped with truffled crispy potatoes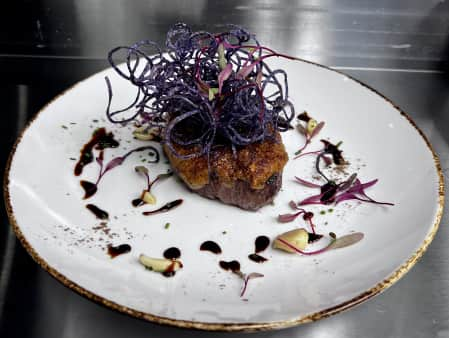 Dry Aged Ribeye - 16 oz
Served with Duck Fat Fried Cheesy Potato Cakes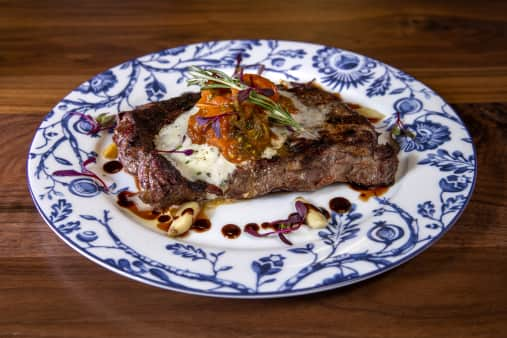 Surf & Turf
7 oz reserve filet paired with a 5 ½ ounce grilled lobster tail and drawn butter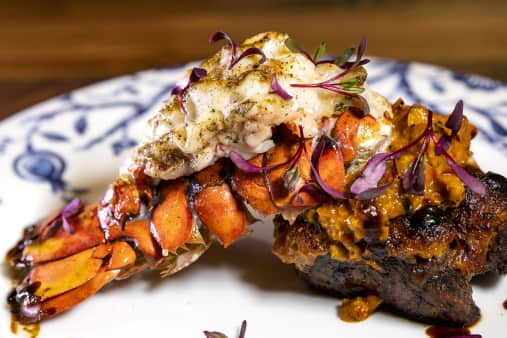 Jacks steak Duo 4 oz, 8 oz
Chicken Tenders with Fries
Premium chicken tenderloins dipped in tempura batter, panko encrusted and fried crisp served with nine season fries, and your choice of house-made ranch or honey mustard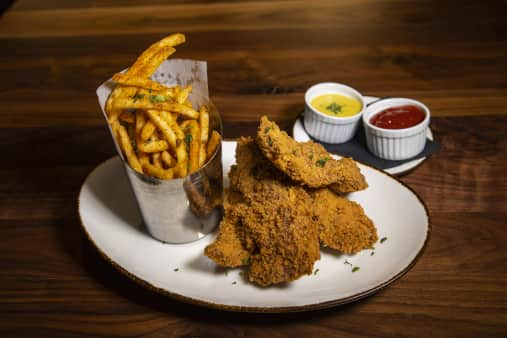 Lemongrass Scallops*
Pan seared sea scallops complimented with a lemongrass-coconut cream sauce and served around a bed of forbidden rice
Spicy Lobster & Shrimp Linguini
Shrimp, sweet peppers, and garlic sauteed with white wine, finished with cajun-lobster cream, tossed with linguine, and topped with a 5 ½ oz grilled lobster tail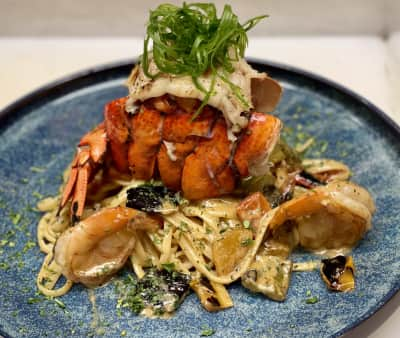 Crispy Prosciutto Pasta
Creamy vodka and white wine sauce infused with mascarpone cheese tossed with pasta, confit garlic, heirloom tomatoes, and basil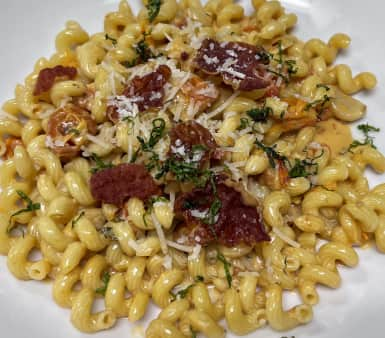 Seafood & Mushroom Risotto
Pan seared sea scallops and grilled shrimp over a lobster risotto with sauteed mushrooms, roasted peppers, parmesan, and pea puree
Wood Grilled Salmon*
With corn succotash, black shitake cream, chili oil, balsamic caviar, and sesame seeds.
Chilean Seabass
Pan seared chilean seabass served over parmesan polenta, with pea puree, golden beets, and champagne vinaigrette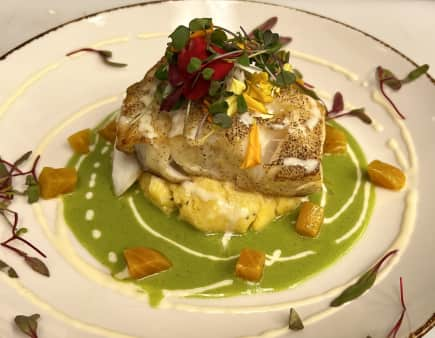 Wagyu French Dip & Fries*
Thinly sliced wagyu beef, gruyere cheese and horseradish aioli on a toasted baguette served with au-jus and nine season fries
Branzino
whole Branzino served with lemon caper sauce and confetti garlic, topped with an Aromatic salad consisting of celery leaves, fresh mint, fresh dill and chives
Pineapple red curry chicken
tender4 deboned 1/2 chicken atop of black fried rice, crispy brussels, green peas and carrots, encircled by luscious curry sauce.
Crispy Lemon-Lime Brussel Sprouts
Brussel sprouts fried crisp, tossed in a sweet chili sauce and finished with champagne vinaigrette and pickled fresno peppers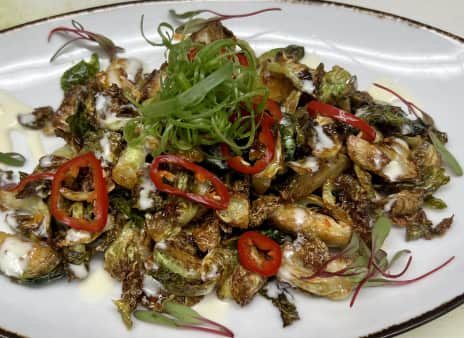 Pepper Jack Creamed Corn GF
Decadent spicy creamed corn
Forbidden Rice
Gluten Free Available upon request, please notate Gluten Allergy in modifications.
Duck Fat Fries - Large GF
Duck fat fried crispy french fries tossed in our signature 9 spice blend and served with ketchup and siracha ranch
Duck Fat Potato Cakes (5)
Loaded Twice Baked Potato
Mashed potatoes with garlic herb butter, cheddar, sour cream, and bacon
Prosciutto Mac & Cheese
Creamy mac and cheese with prosciutto
Sauteed Oysters Mushrooms
Roasted Veggie Medley GF
Seasonal veggies and garlic-herb butter
Duck Fat Fries - Small GF
Duck fat fried crispy french fries tossed in our signature 9 spice blend and served with ketchup
Jack's Crème Brulé
Classic crème brulé with a hint of avocado and topped with fresh seasonal fruit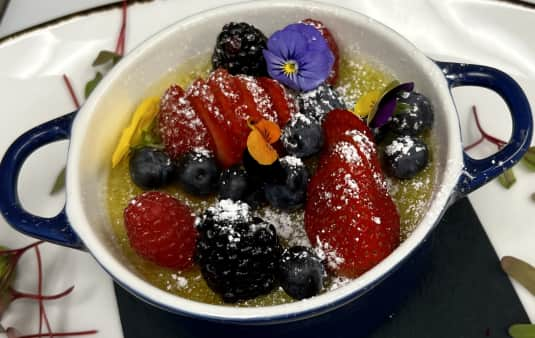 Bourbon Bread Pudding
Bread pudding drizzled with a warm bourbon glaze and topped with powdered sugar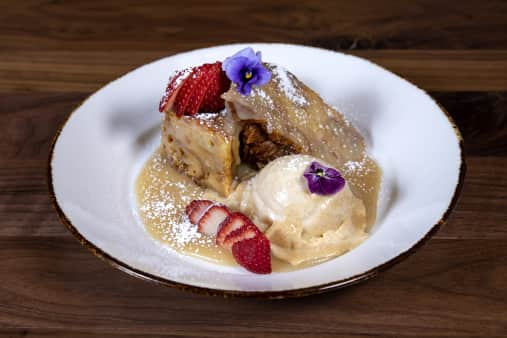 Jack's Ding Dong
House-made chocolate ding dong filled with raspberry cream, topped with chocolate ganache, and finished with sambuca infused raspberry sauce
Raspberry Key Lime Pie
Traditional key lime pie with a lime accented shortbread crust and finished with raspberry sauce and fresh raspberries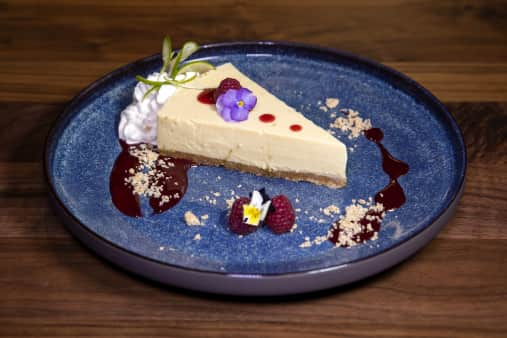 AHH Gls- Benvolio Pinot Grigio
AHH Gls- J Lohr Chardonnay
AHH Gls- OneHope Pinot Noir
Sauteed Oysters Mushrooms
Btl- Benvolio Pinot Grigio