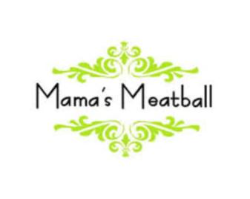 Antipasti
Artichoke Bruschetta
Sun-dried tomatoes, artichoke hearts, topped with melted mozzarella.
Olive oil and Balsamic
Extra virgin olive oil and balsamic vinegar served with our famous home made bread knots
Bread Knots
Side of home made bread knots
Bruscetta Fresco
Vine-ripened tomatoes, basil, oregano, garlic, extra virgin olive oil, topped with burrata cheese with balsamic reduction.
Calamari Fritti
Deep-fried calamari, served with lemon, marinara, and tartar sauce. ​
Caprese
Fresh buffalo mozzarella, organic tomatoes, oregano, extra virgin olive oil, fresh basil.
Mama's Meatballs
Two meatballs with house-made marinara or meat sauce.
Zuppe
Pasta e Fagioli
Bowl of cannellini bean soup, pancetta and pasta in a light broth.
Salads
Mista
MIxed Greens, Roma tomatoes, carrots, cucumbers, balsamic dressing.
Pera
Mixed greens, Roma tomatoes, pears, Gorgonzola cheese, caramelized walnuts, lime herb dressing.
Barbabietola
Mixed greens, roasted red beet, caramelized walnuts, Roma tomatoes, red onions, goat cheese, balsamic dressing.
Cesare
Romaine hearts served with homemade Caesar dressing, croutons, shaved Parmesan cheese.
Panini
Folata Sandwich
Breaded chicken breast, melted mozzarella cheese, roasted onions, light house pesto.
Meatball Sandwich
Meatballs, melted mozzarella cheese and Bolognese sauce
Panino Sausage Sandwich
Spicy Italian sausage with marinara sauce, melted mozzarella
Porchetta Sandwich
House-made pork roasted with herbs, creamy truffle porcini, melted mozzarella cheese
Bruschetta Sandwich
Grilled vegetables, fresh buffalo mozzarella.
Pizza
Calzone
Folded pizza stuffed with ham, mushrooms, mozzarella, ricotta, San Marzano pomodoro sauce.
Capricciosa
San Marzano pomodoro sauce, mushrooms, artichoke hearts, ham, black olives, mozzarella.
Margherita
San Marzano pomodoro sauce, fresh basil, mozzarella, oregano.
Prosciuto Procini
Pizza topped with creamy porcini mushroom, white truffle, mozzarella cheese, prosciutto di Parma
The Dune
Alfredo, artichokes, sun-dried tomatoes, olives, grilled chicken, prosciutto, goat cheese, basil
Vegetariana
San Marzano pomodoro sauce, grilled eggplant, grilled zucchini, roasted bell peppers, roasted red onions, fresh tomatoes, sautéed mushrooms.
Primi
Fettucine Alfredo
Homemade fettuccine in Parmesan cream sauce.
Baked Penne
Baked penne with marinara sauce, eggplant parmigiana, fresh ricotta cheese, melted mozzarella
Gnocchi alla Sorrentina
Homemade gnocchi with marinara sauce, fresh mozzarella, basil, served in a pizza crust nest
Lasagna al Forno
Homemade lasagna with meat sauce, besciamella, mozzarella, Parmesan cheese.
Mama's Famous Mac & Cheese
Four-cheese rigatoni topped with braised short ribs.
Orecchiette e Braciole
Ear-shaped pasta served with top sirloin steak, rolled, filled with spices, Parmesan cheese, Italian pancetta, fresh garlic, cooked in tomato sauce
Penne Salmone
Penne pasta with salmon sautéed with fresh salmon in a creamy vodka sauce
Ravioli di Ricotta
Homemade ravioli pasta filled with ricotta cheese, sautéed spinach, served in marinara sauce.
Ravioli di Zucca
Homemade ravioli filled with butternut squash, creamy sage sauce.
Rigatoni alla Salsiccia
Rigatoni pasta sautéed with fresh Italian sausage, mushrooms, white wine, in light marinara sauce.
Short Rib Tartellacci
Ring-shaped pasta filled with braised short ribs, served in ossobuco sauce.
Spaghetti Carbonara
Spaghetti sautéed with Italian pancetta, fresh egg yolks, Parmesan cheese, in a light touch of cream
Spaghetti Bolognese
Spaghetti pasta served with home made meat sauce
Spaghetti Meatball
Spaghetti pasta with homemade meatball in Bolognese sauce.
Spaghetti Marinara
Spaghetti pasta served with our home made marinara sauce
Secondi
Chicken Parmesean
Chicken breast lightly breaded, topped with marinara sauce, mozzarella.
Chicken Romano
Sautéed chicken breast with artichokes, eggplant, capers, fresh tomatoes, in light demi-glaze sauce.
Ossobuco
Braised veal shank with vegetables in a white wine sauce, served with Parmesan cheese risotto.
Pollo Valdostano
Sautéed chicken breast with garlic, mushrooms, extra virgin olive oil, topped with Black Forest ham, melted mozzarella cheese, in a demi-glaze sauce
Salmone Piccata
Grilled salmon served in white wine, capers, lemon sauce.
Kids Menu
Dolci
Bomba
Spumoni-style topped with chocolate.
Cannoli alla Siciliana
Roll shell pasta filled with ricotta cheese, candied fruits, chocolate, pistachio
Creme Brulee
Classic crème brûlée with a thin, caramelized sugar crust.
Gelato
Mama's housemade gelatos
Italian Cheesecake
Baked cheesecake made with ricotta cheese
Sorbettos
Mama's housemade sorbets.
Tiramisu
Lady fingers with espresso coffee, mascarpone cheese, topped with cocoa.
Torta di Cioccolato
Rich flourless chocolate cake topped with raspberry, house whipped cream.
Beverages
San Pellegrino Sparkling Water
Birra
Red Wine - Glass
Gls- Monrosso Super Toscan
Gls- Cecchi Chianti Classico
By The Bottle- RED
Btl- Pio Cesare Barbera d'Alba
Btl- Brunello di Montalcino
Btl- Rodney Strong Brothers
Btl- Cecchi Chianti Classico
Btl- Ancient Peaks Cabernet
Btl- Monrosso Super Tuscan
Btl- Zaccagnini Montepulciano
Btl- Cosumato Nero Davola
White Wine - Glass
Gls- Flat Top Sauvignon Blanc
Gls Barone fini pinot grigio
Gls San Gregorio Falanghina
By The Bottle - WHITE
Btl- Pieropan Soave Classico
Btl- Costa Molino Vermentino
Btl- Barone Fini Pinot Grigio
Btl- San Gregorio Falanghina
Refrigerator Drinks
Honest Organic Half Tea & Half Lemonade
Moka Italian Coffee Energy Drink
SanPellegino sparklin water
Monthly Specials
Linguine al Pesto & Shrimps