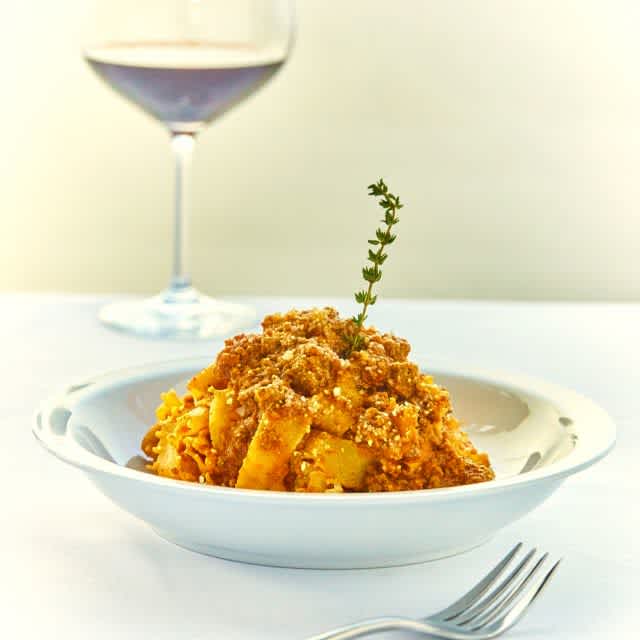 Zuppa del Giorno
Soup of the day
Insalata di Cesare
Chopped Romaine Salad Tossed in Our Dressing,With Shaved Parmesaand Ciabatta Croutons.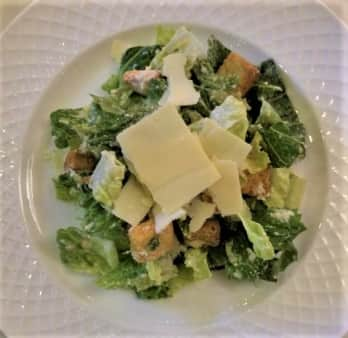 Insalata Della Casa
Spring Mesclun,Cucumbers, Baby Heirloom Tomatoes, Pickled Red Onions, House Dressing.
Burrata & Bresaola
Thinly sliced Italian cured beef carpaccio on arugula,topped with Burrata cheese with lemon truffled dressing.
Fritto Misto
Fried Calamari, Shrimp & Zucchini, with Spicy Marinara.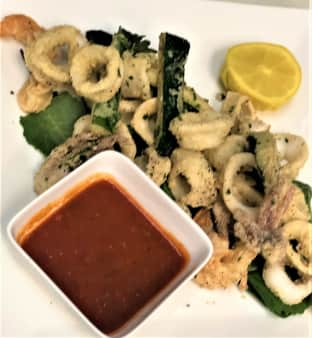 Tagliere for 2
Imported Italian Cold Cuts and Cheeses, Olives, Nuts ,Honey, Cannellini Bean Hummus, Toasted Ciabatta.
Tagliere for 4
Imported Italian Cold Cuts and Cheeses, Marinated Artichokes, Olives , Nuts, Honey , Cannellini Bean Hummus , Toasted Ciabatta.
Bufala Mozzarella Caprese
Campari Tomatoes,Basil,Sea Salt,Fresh Cracked pepper.
Bruschetta
Toasted Garlic Bread With Fresh Tomato Basil Concasse'.
Polpette al Pomodoro
Homademade meatballs braised in tomato sauce with toasted bread.
Fettuccine Bolognese
Homemade egg pasta with Meat Sauce.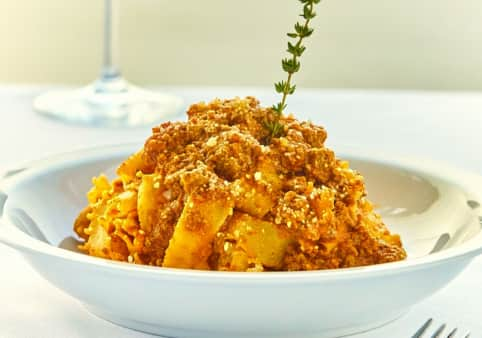 Linguine Palinuro
Manila Clams ,Garlic White Wine Sauce,Cherry Tomatoes & Fresh Arugula.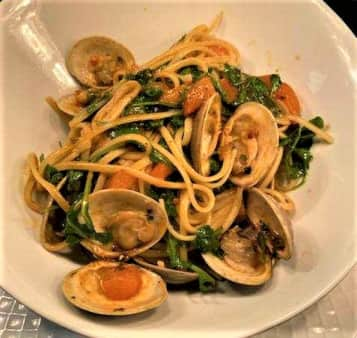 Lasagna Bolognese
Home made Pasta ,Layered with Meat Sauce, Bechamel,Parmesan & Mozzarella.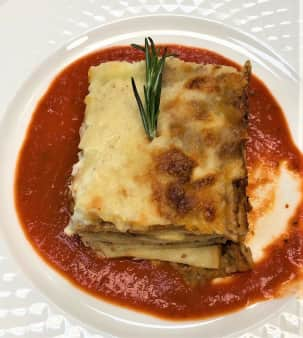 Spaghetti Pescatora
Calamari, Shrimp, Scallops, Clams and Mussles, Sauteed in Garlic & White Wine & a Touch of Lightly Spicy Tomato Sauce.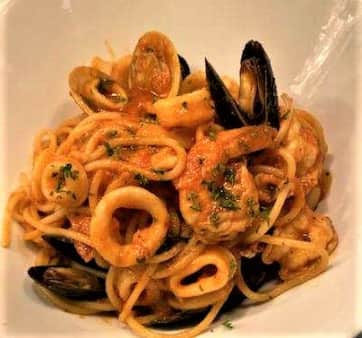 Strozzapreti alla Norma
Homemade egg pasta with marinara sauce, japanese eggplant topped with oven baked buffalo mozzarella.
Tagliatelle alla Carbonara
Homade egg pasta with egg yolks, guanciale, black pepper and pecorino Romano cheese.
Ravioli di Astice
Lobster Stuffed Ravioli with Lobster Crab Vodka Sauce.
Pappardelle ai Funghi
Homemade Egg Pasta with Porcini & Crimini Mushrooms.
Scaloppine di Vitello alla Valdostana
Breaded Thin Veal Tenderloin Topped with prosciutto cotto and fontina cheese,served with sauteed garlic and broccolini.
Ossobuco Milanese
Braised Veal Shank ,with Saffron Risotto.
Pollo Marsala con Funghi
Chicken Breast with Marsala and porcini mushroom sauce served with sauteed vegetable medley.
Pollo Ai Carciofi
Sauteed Chicken Breast With Artichokes in Lemon Butter Sauce,Served with golden brown potatoes sauteed in garlic and parsley.
Dover sole with salmorigio sauce side mixed veggie
Wheel Pasta Tartufo Nero
Homemade pasta mixed in Italian Parmesan cheese wheel topped with imported black truffles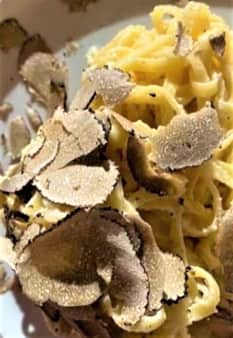 Wheel pasta tartufo bianco
Side Roasted Fingerling Potatoes
Kids Spaghetti con polpette
Kids Spaghetti Garlic Olive Oil