From:
216 Mitchell Dr, Plano, IL
---
Bone In Wings
Bone-in wings with a huge variety of sauces to choose from
Boneless Wings
Boneless wings with a huge variety of sauces to choose from
Bosco Sticks
3 bosco sticks (cheese filled) with marinara (20 min wait)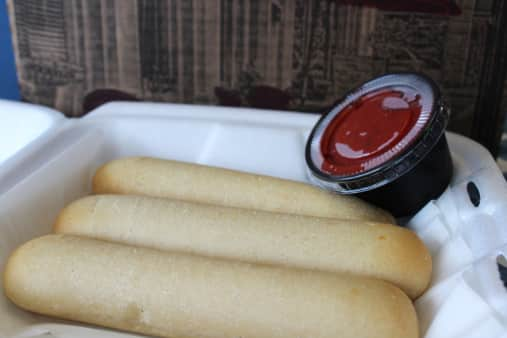 Bread Sticks
5 plain bread sticks with marinara sauce. Garlic butter extra.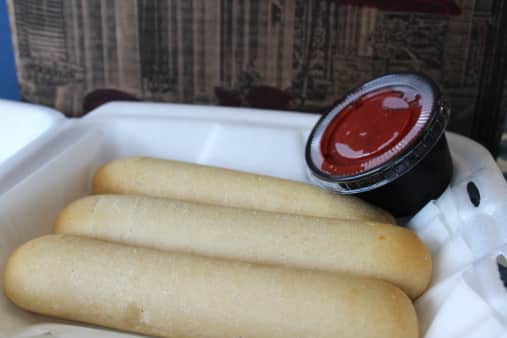 Cheese Curds
8oz breaded white cheddar cheese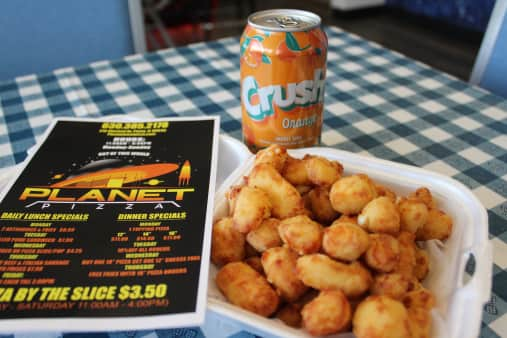 Cheesy Comets
Deep fried breaded cheese sticks and free marinara sauce available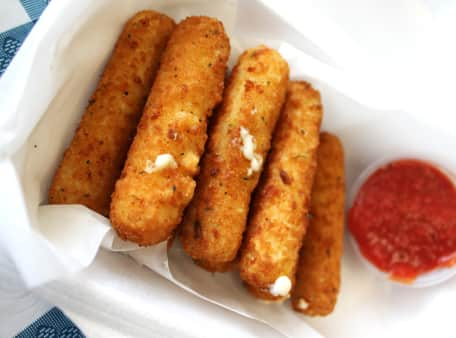 Combo Platter
Choose three of the appetizers listed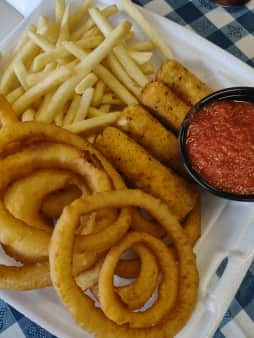 Corn Nuggets
15 battered corn nuggets
Fried Pickle Spears
5 fried pickle spears with ranch dressing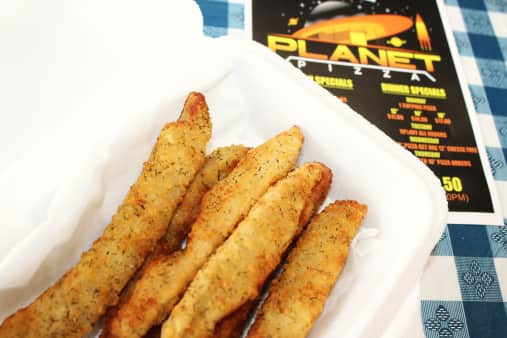 Fried Ravioli
Deep fried breaded ravioli with marinara sauce on the side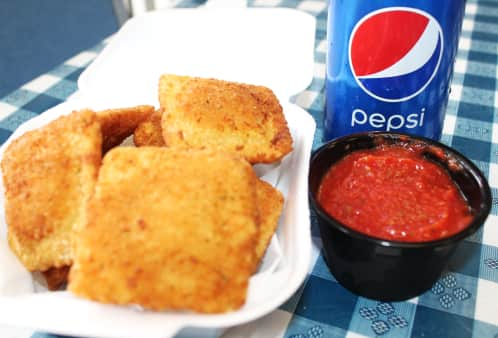 Fried Zucchini
Battered fried zucchini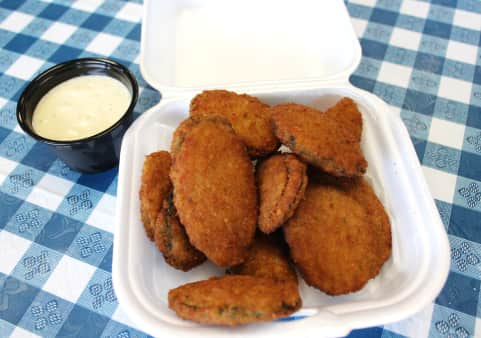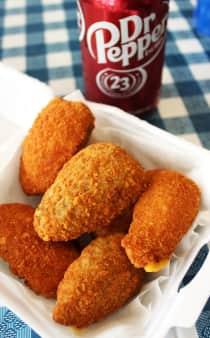 Little Dippers/Breaded Mushrooms
Deep fried mushrooms and free ranch available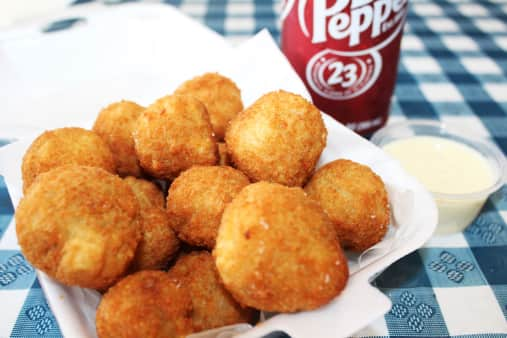 Mac and Cheese Bites
7 deep fried mac and cheese bites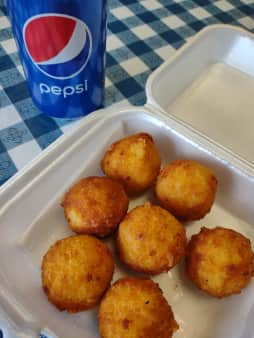 Pizza Puff
Original beef pizza puff. Fries are extra
Saturns Rings
Deep fried onion rings
Side Meatballs
2 meatballs in marinara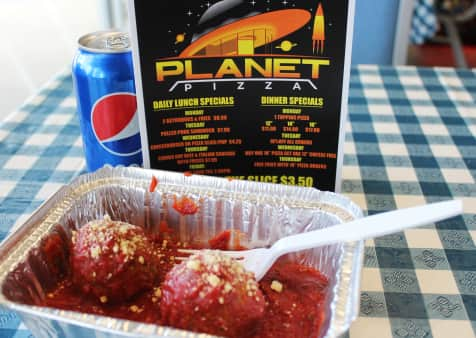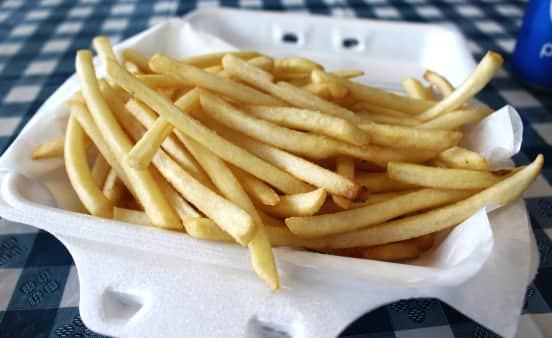 Astroid Belt Pizza
A meat lovers style pizza topped with Italian sausage, pepperoni, bacon and Canadian bacon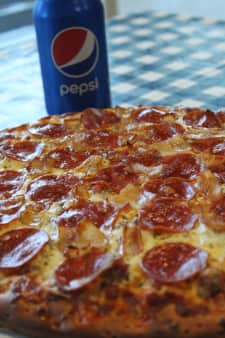 Build Your Own Pizza
A fully customizable pizza made just for you!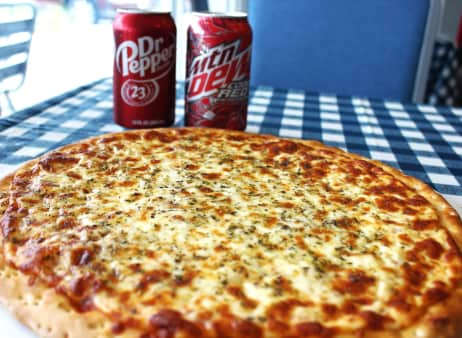 Deep Dish
12" deep dish with a variety of ingredients to add.
Earth Pizza
A vegetarian style pizza topped with onions, green peppers, tomatoes, mushrooms and black olives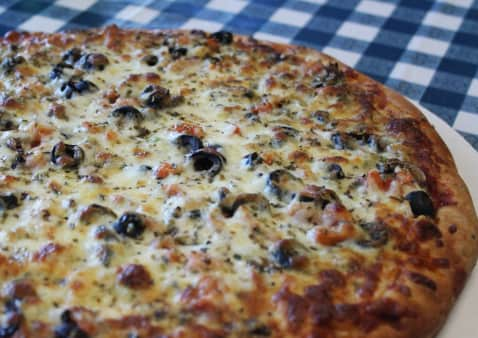 Galaxy Pizza
Our supreme pizza topped with mushrooms, onions, sausage, pepperoni, green peppers and black olives
Meteor Pizza
Italian meatball pizza in marinara sauce
Gluten Free Pizza
A 10" gluten free crust with your choice of toppings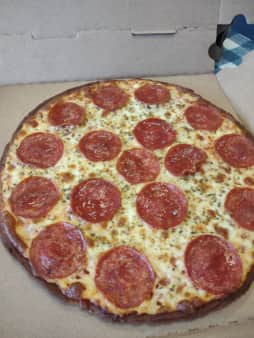 Gomez's Hamburger Pizza/Cheeseburger
The perfect combination of pizza and burgers. Ground beef served with special seasoning blend, marinara sauce, mozzarella cheese and mild cheddar cheese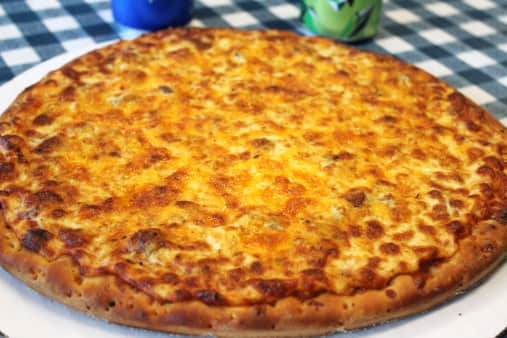 Jupiter Pizza
A traditional Italian sausage pizza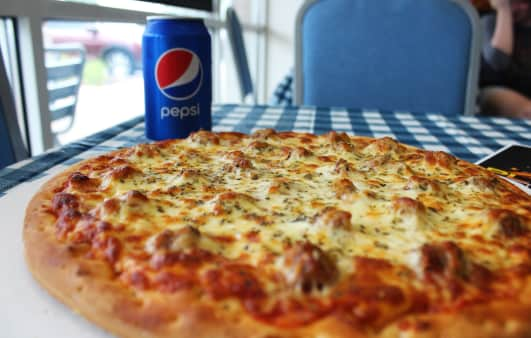 Mercury Pizza
A BBQ chicken and bacon pizza with a blend of BBQ sauce and seasoning.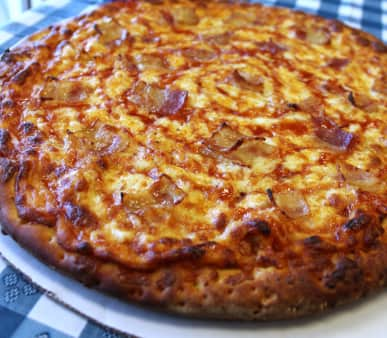 Supernova pizza
A Buffalo chicken and bacon pizza with Buffalo sauce and seasoning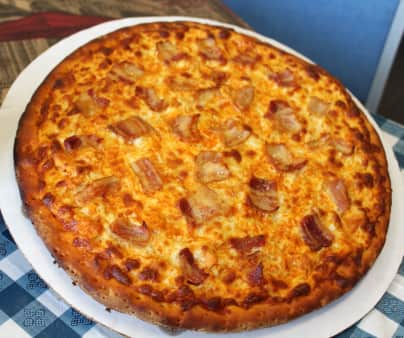 Moon Pie Pizza
Traditional cheese pizza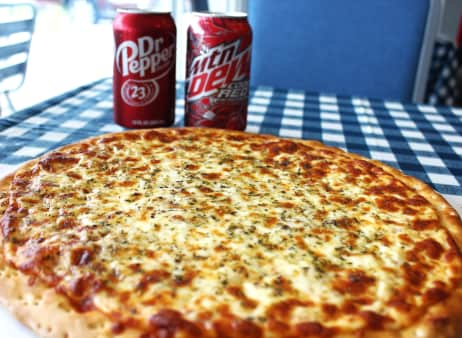 Out of this World Pizza
A pizza that deserves it's name, topped with sausage, pepperoni and mushrooms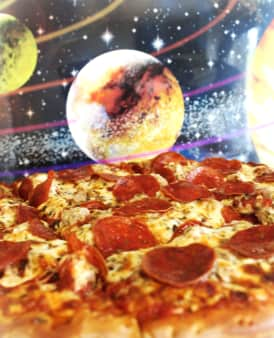 Personal Pluto Pizza
A 8" pizza served how you like it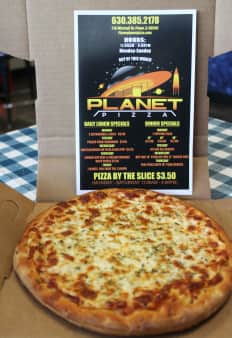 Planet Taco Pizza
Our version of the taco pizza topped with seasoned ground beef, tomato, black olives and mild cheddar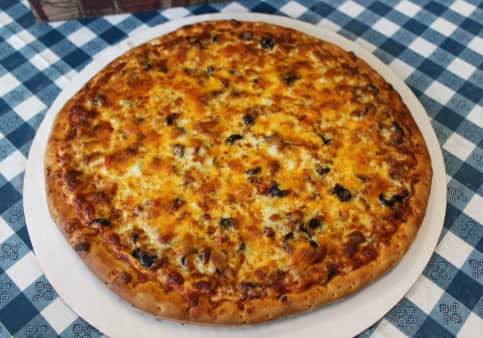 Porcus Pizza
Smoked pulled pork with blended traditional BBQ sauce and seasoning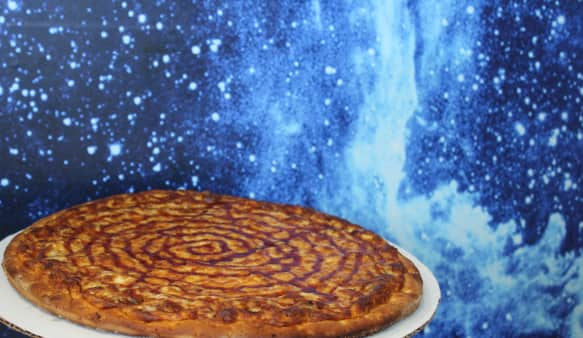 Red Jupiter Pizza
Classic sausage and pepperoni pizza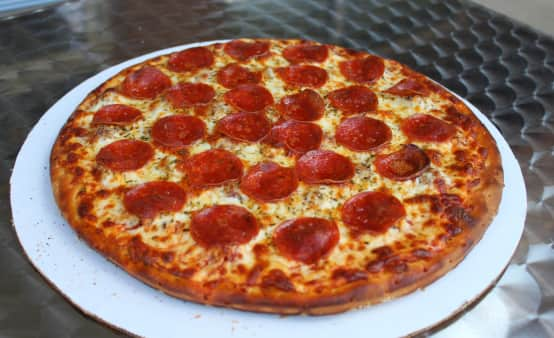 Red Planet Pizza
Pepperoni pizza
Venus Pizza
Beef and giardiniera pizza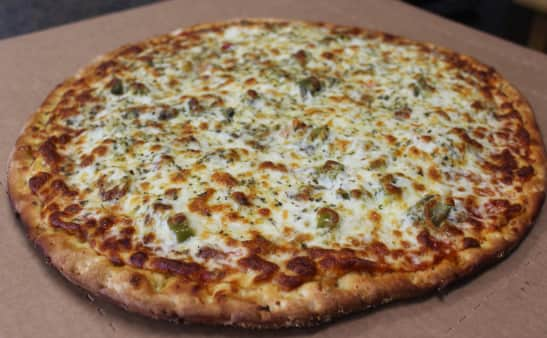 Heart Shape Pizza
Heart shape pizza with choice of toppings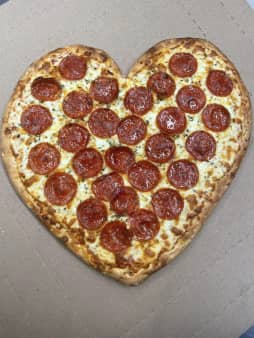 Astrobeef on the ISS
Italian beef and smoked Italian Sausage on 6" French bread. Sweet peppers, Giardiniera peppers, and mozzarella extra.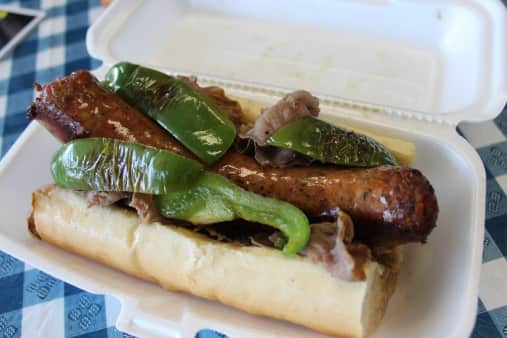 Astrobeef Sandwich
Italian beef on 6" French bread. Sweet peppers, Giardiniera peppers, and mozzarella extra.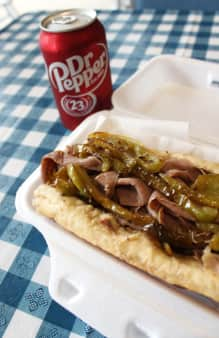 Astroburger
1/3lb hamburger patty on brioche bun and a combination of condiments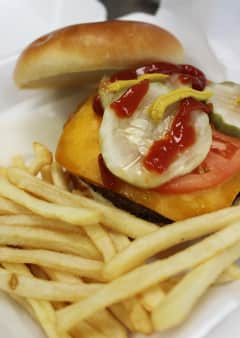 Astrodog
Vienna beef hot dog on poppyseed bun served with a variety of condiments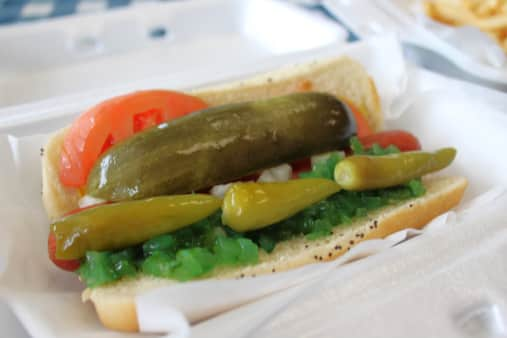 ISS
Smoked Italian sausage on 6" French bread with the option to add peppers and mozzarella cheese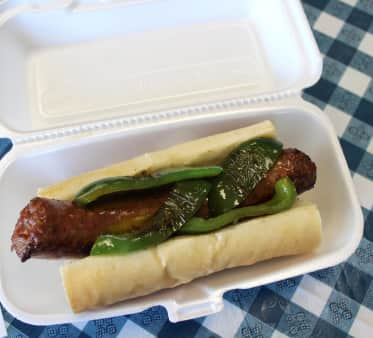 Maxwell Street Polish Sausage
Polish sausage on a fresh poppyseed bun with yellow mustard and grilled onions and sport peppers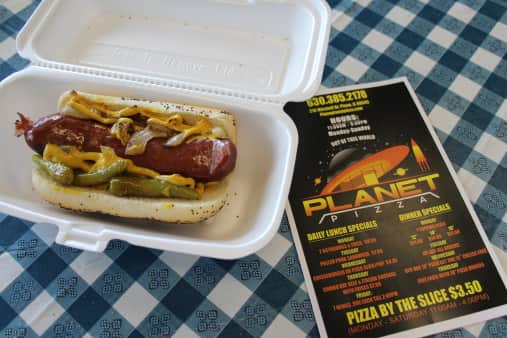 Meatball Sandwich
3 meatballs on a 6" French bread with parmesan and marinara sauce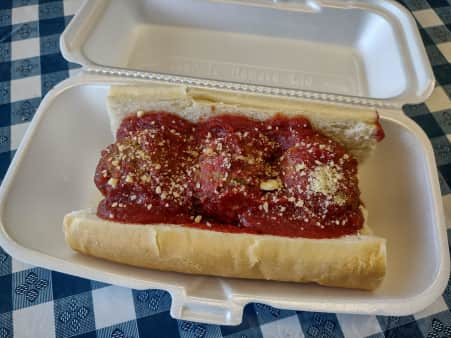 Brisket Sandwich
Smoked brisket on a brioche bun with original BBQ sauce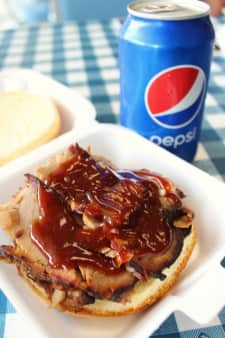 Porcus Sand
Smoked pulled pork on a brioche bun with traditional BBQ sauce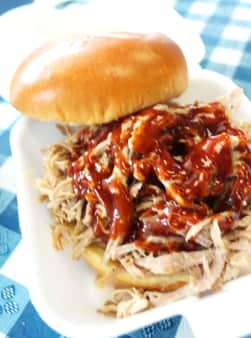 Burnt Ends Large
Slow smoked brisket cut into pieces.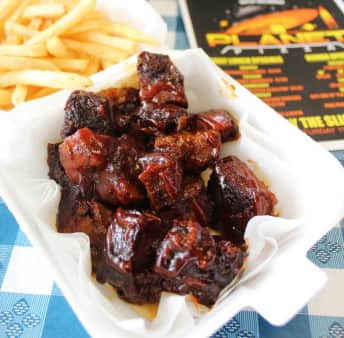 Burnt Ends Small
Slow smoked brisket cut into pieces.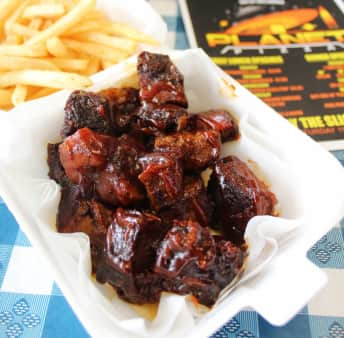 Planet Yum
Half pound of smoked brisket and pulled pork mix drizzled in BBQ sauce served with a side of pickles and green olives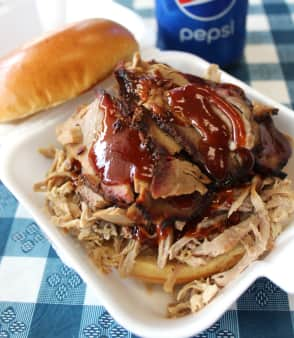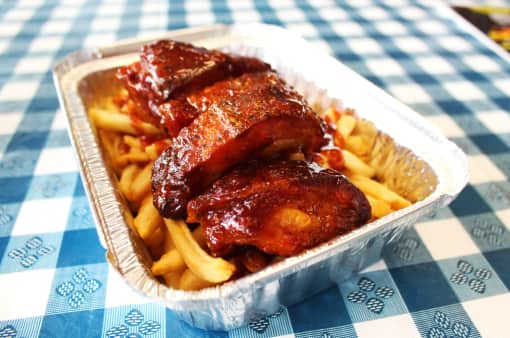 Pasta
Rotini noodles and marinara sauce. Option to add meatballs or Italian sausage.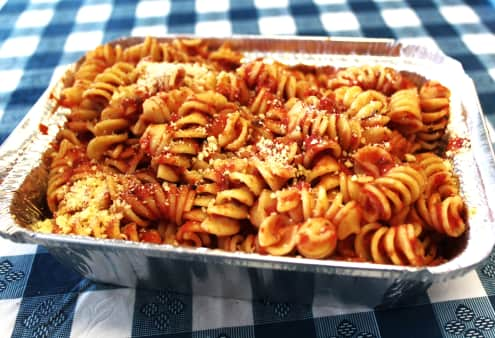 BBQ Sauces
Sweet or original
Wing Sauce
Choice of wing sauces
Kids Pizza and Juice Box
8" cheese pizza and a choice of 3 different juice boxes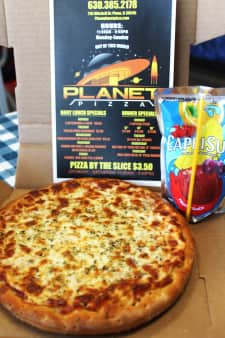 Hot Dog Fries
Hot dog, fries and juice box
Kids Pasta and Breadstick
Pasta, bread sticks and juice box
Pizza Puff Fries
Pizza puff, fries and juice box
Cinnamon Sticks
Cinnamon coated breadsticks with frosting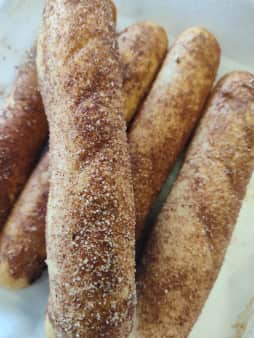 2 Liter Soda
Your favorite pepsi products to hydrate your whole group
Can Soda
A huge selection of pepsi products to compliment your food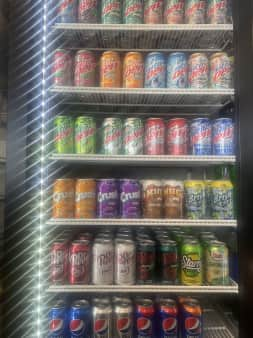 Kids Capri Sun
Capri Sun juice