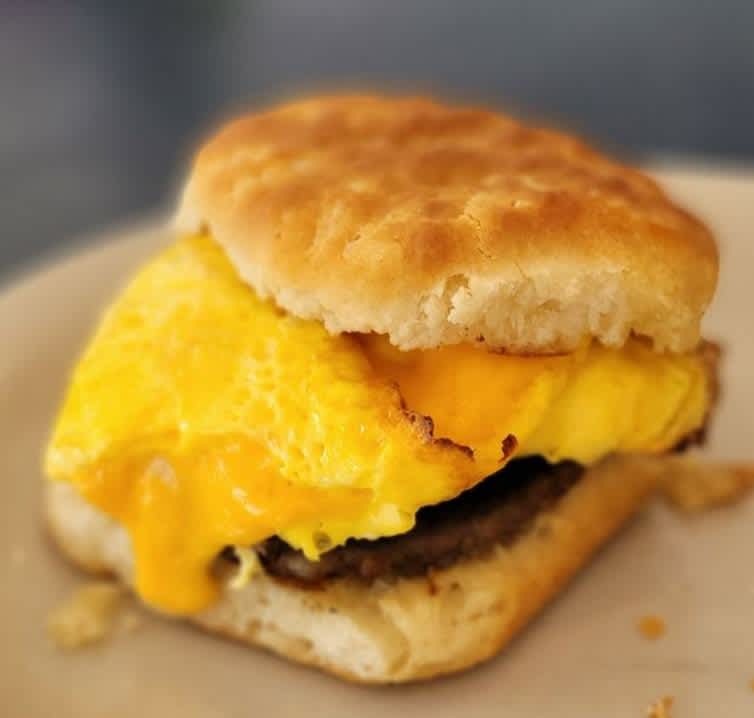 The Brunch House of Augusta
From:
573 Greene St, Augusta, GA
---
Breakfast Sandwich
Your sandwich made just for you with two eggs on toast, biscuit, or wrap!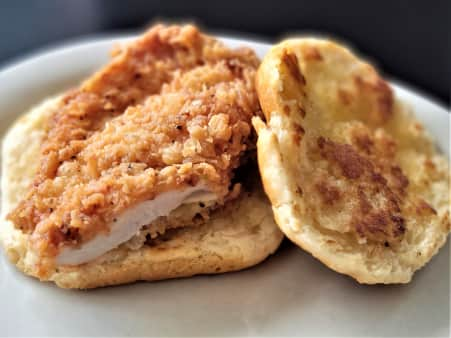 Broad St. Biscuits
Get ready to indulge in some comfort food! Our jumbo biscuits served with your choice of homemade gravy
Brunch House Benedict
Our take on the classic dish features grilled biscuits topped with poached eggs, salmon croquettes, and two jumbo shrimp. It's all drizzled with our homemade lemon cream sauce for a truly unique and mouthwatering experience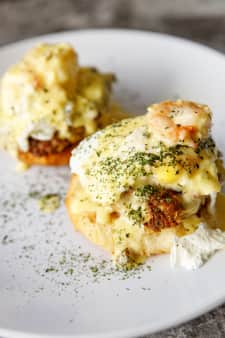 Brunch House Platter
Includes two eggs any style with your choice of grits or home fries, Protein, and bread.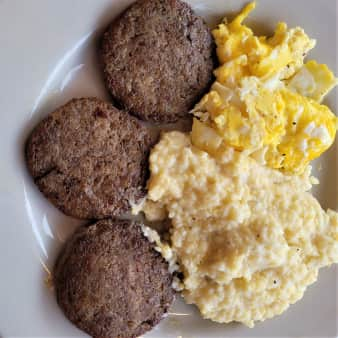 Chicken & Waffles
Our boneless chicken thigh is crispy and juicy, which pairs perfectly with a fluffy Belgian waffle SERVED WITH TWO EGGS ANY STYLE Top it all off with your choice of syrup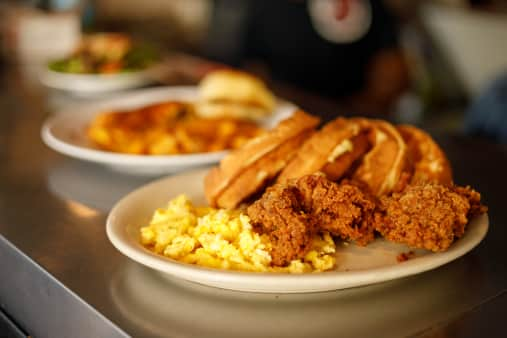 Garden City Breakfast Bowl
Our delicious Open-faced omelet is served over yellow stone ground grits or home fries. You can choose your favorite Protein, vegetables, and bread.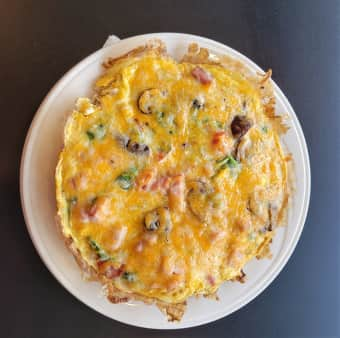 Greek Yogurt Parfait
Creamy, Greek yogurt with fresh seasonal berries, honey and our house granola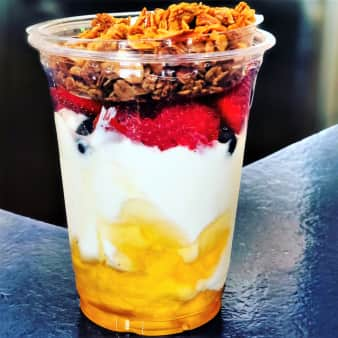 Hand Cut Pork Chop & Eggs
Our hand cut boneless ,marinated, Pork Chop ,Grilled or Fried , served with two eggs and our House Grits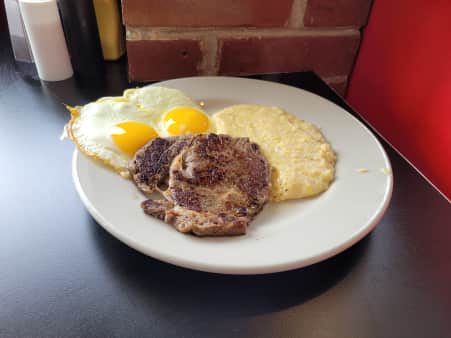 Rise & Shine Platter
Includes two eggs any style with your choice of (2)Pancakes, (1)Waffle, (4)French toast ($2.08) and choice of protein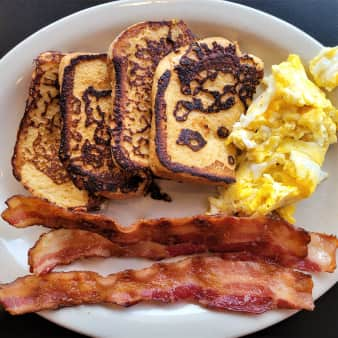 Salmon Croquettes & Grits
Includes two eggs any style served with two salmon croquettes, yellow stone ground Grits, and bread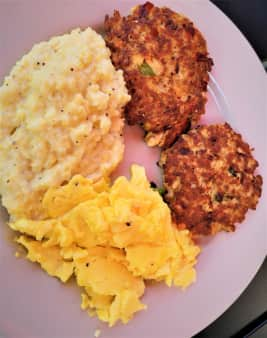 Shrimp & Grits
Yellow stone ground grits, andouille sausage, Jumbo shrimp, peppers, and onions served with a cream sauce and bread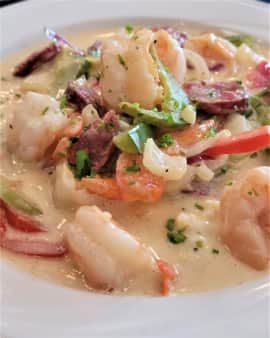 Low Country Shrimp & Grits
Fried Jumbo Shrimp, andouille sausage, peppers, and onions smothered with a rich brown gravy over yellow stone ground grits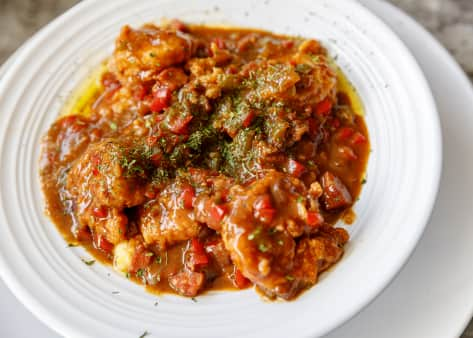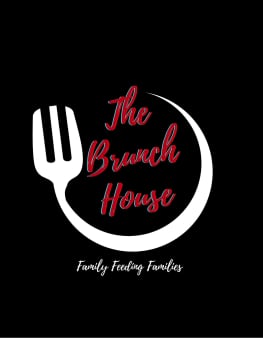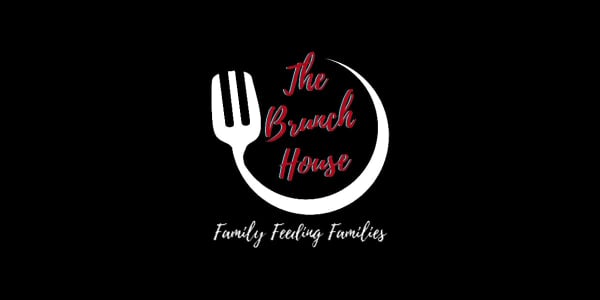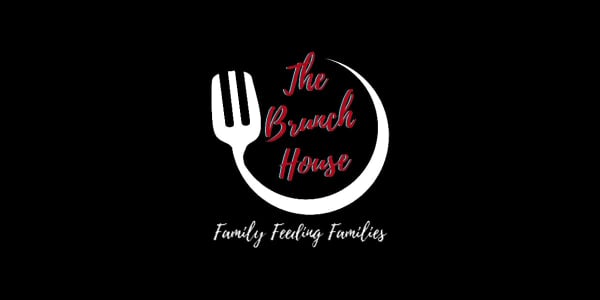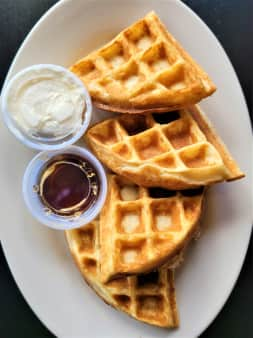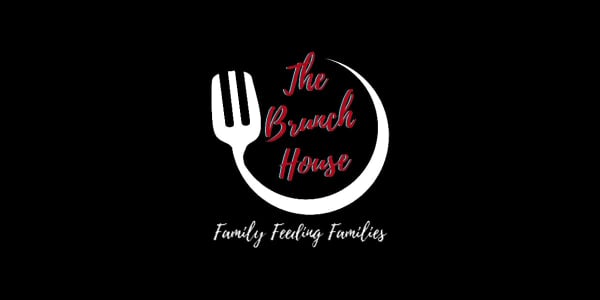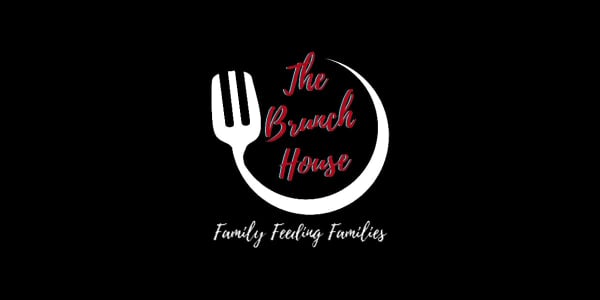 Home Fries
Hand cut crispy diced potatoes sprinkled with our house seasoning
French Toast
Thick slices of sweet, egg-soaked bread cooked until golden and crispy around the edges. Can be stuffed with blueberry or strawberry cream cheese filling, drizzled with our house blueberry or strawberry syrup, and topped with fresh blueberries or strawberries.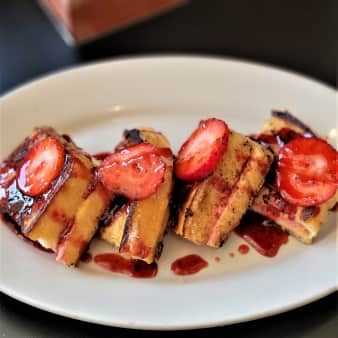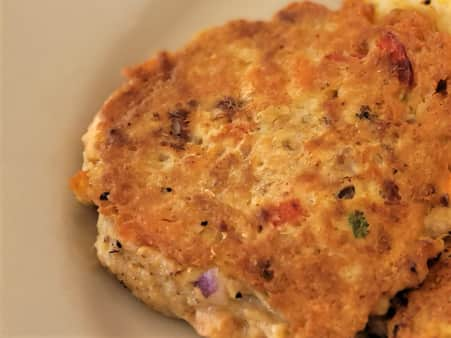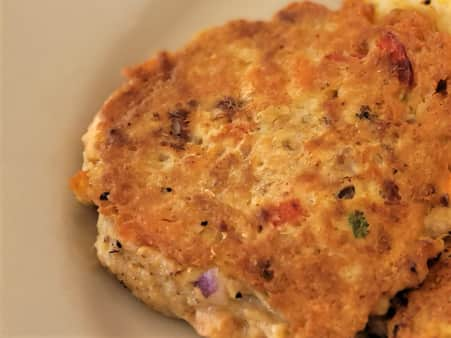 Fruit Cup
Fresh seasonal fruit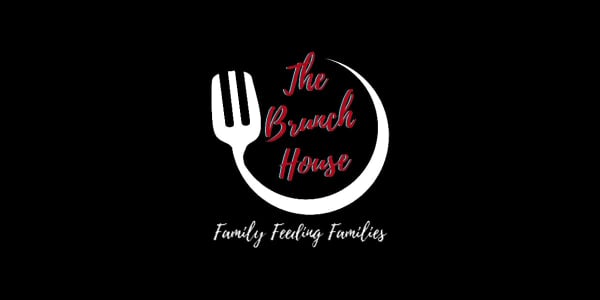 Buttermilk Pancake (1)
One home style Buttermilk Pancake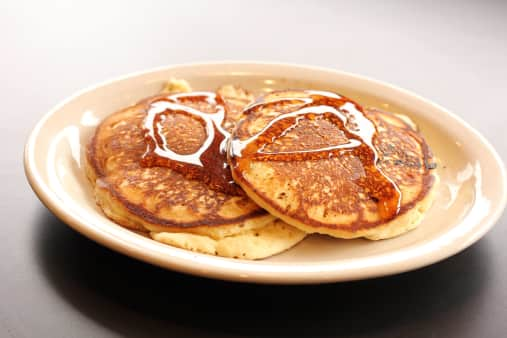 Buttermilk Pancakes (2)
Two home style Buttermilk Pancakes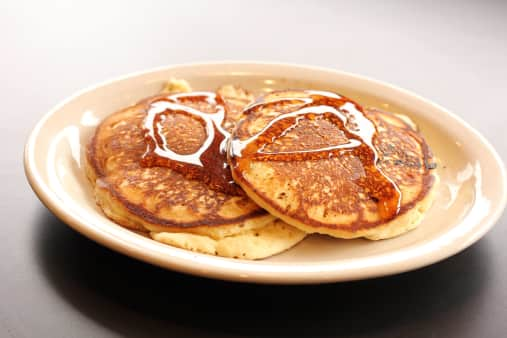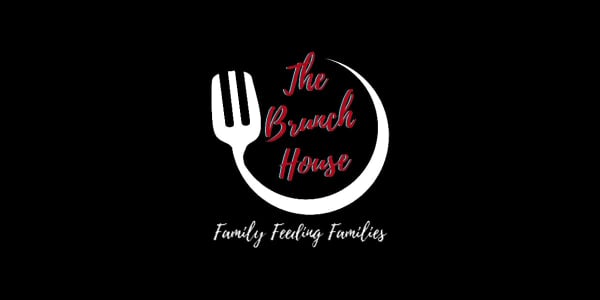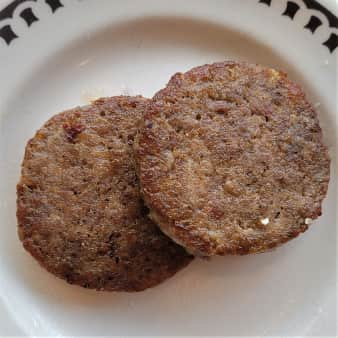 Salmon Croquette (1)
Our hand mixed salmon with our house season blend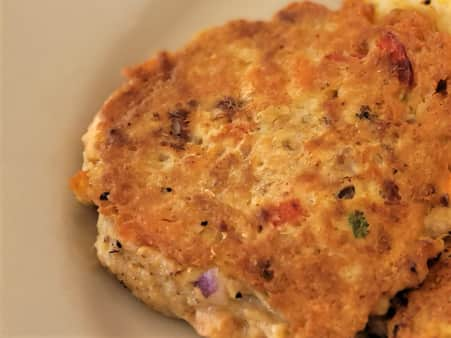 Salmon Fillet
Our hand cut salmon fillet with our house season blend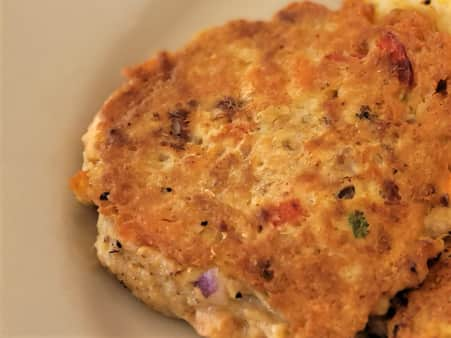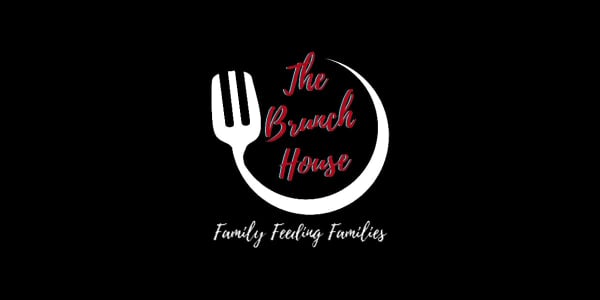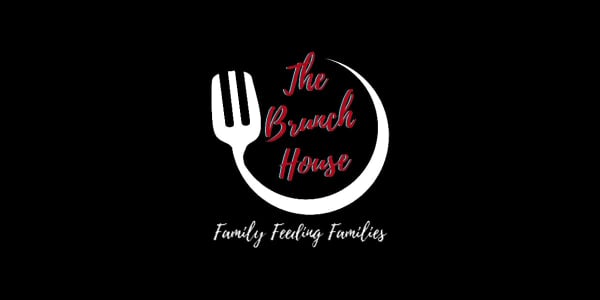 Turkey Sausage
Our hand mixed ground turkey with our house season blend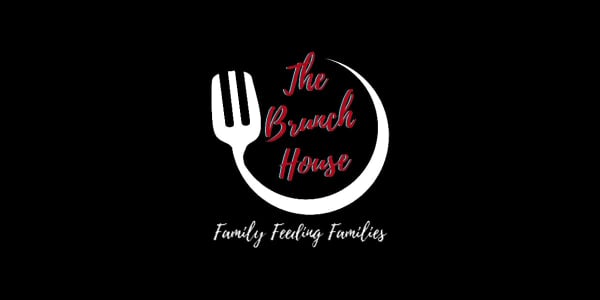 Yellow Stone Ground Grits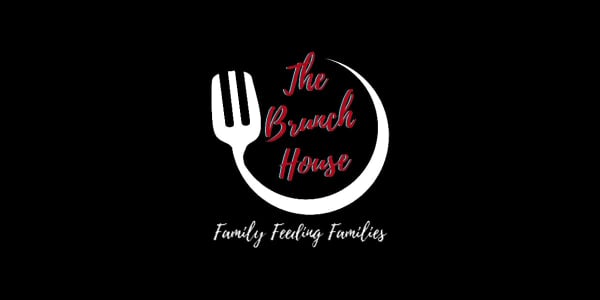 Build Your Own Burger
Your Burger Built Your Way! It can also BE MADE AS A WRAP. Served with fries or substitute as a side salad for $2.08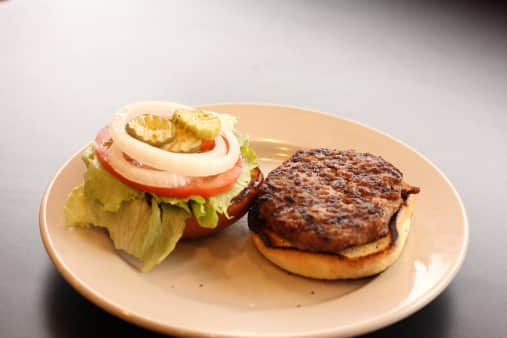 Patty Melt
1/2 lb burger or chicken breast with cheese, onions, brown sugar pepper bacon served on Texas Toast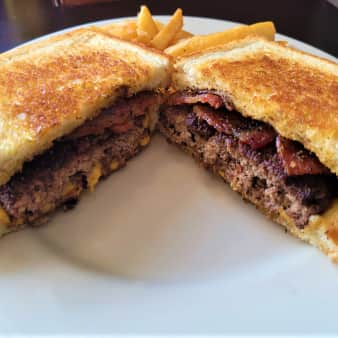 Pork Chop Sandwich
Grilled/Fried Pork Chop ,on your choice of bread , Lettuce ,Tomato and our homemade special sauce ,served with a side of Fries.
BLT
Your choice of Bacon, with lettuce and tomatoes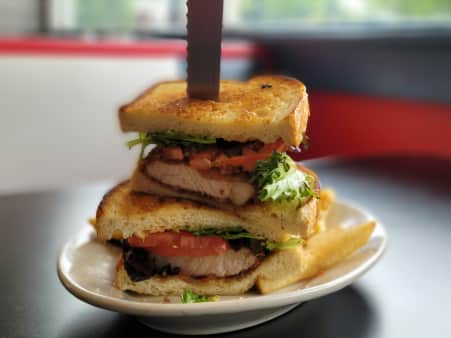 Build Your Own Pasta
CREATE YOUR ITALIAN MASTERPIECE! Served with GARLIC BREAD or substitute for a side salad for $2.08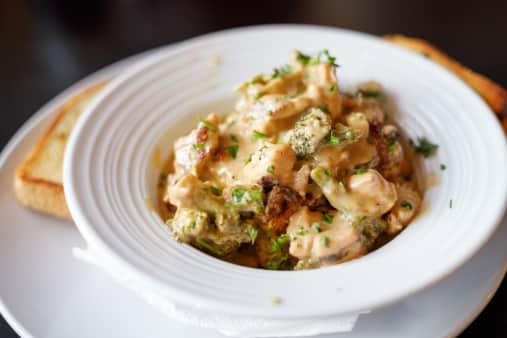 Chicken Parmesan Bowl
Cavatappi pasta with our house marinara sauce topped with our crispy fried chicken breast smoked provolone and parmesan cheese served with garlic bread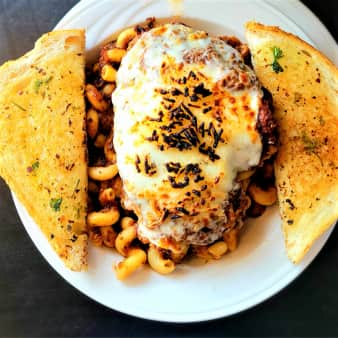 Brunch House Salad
Fresh mixed greens topped with cucumbers, tomatoes, mixed cheese, red onions, eggs, bacon bits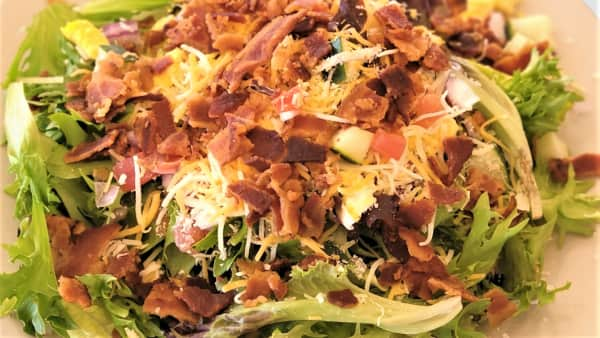 Caesar Salad
Crisp romaine lettuce tossed with our Caesar dressing, Parmesan cheese, and homemade croutons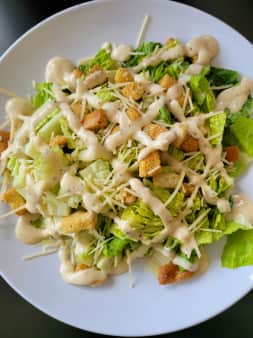 Side Salad
Mixed greens topped with cucumbers, tomatoes, red onions, and cheese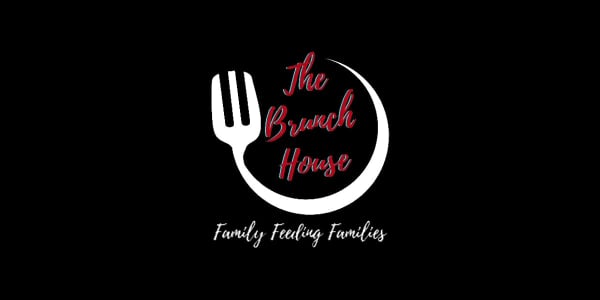 Kid's Brunch House Platter
Kid's Broadstreet Biscuit
Caesar Dressing
2oz cup of our Caesar dressing
Honey Mustard
2oz cup of our house Honey Mustard
SPECIAL SAUCE
2oz cup of our Special sauce
Ranch Dressing
2oz cup of our house ranch dressing
Honey
2oz cup of our made from scratch Salmon Croquette sauce
BBQ SAUCE
2oz cup of our house BBQ Sauce
Buffalo Sauce
2oz cup of our house Buffalo sauce
Shrimp & Grits Sauce
2oz cup of our house made Shrimp & Grits Sauce
Salmon Croquette Sauce
2oz cup of our made from scratch Salmon Croquette sauce