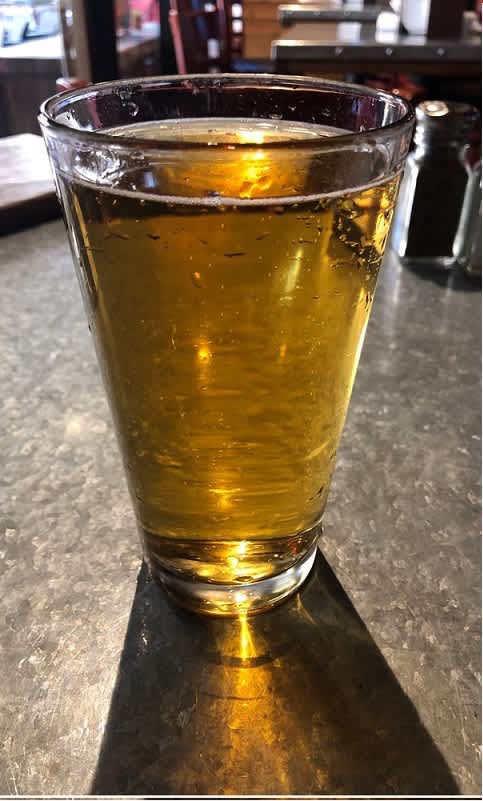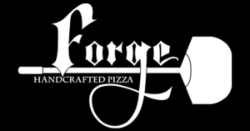 The Forge Handcrafted Pizza
From:
66 Franklin St, Oakland, CA
---
BRUSSEL SPROUTS
Honey vinaigrette, parmesan, sea salt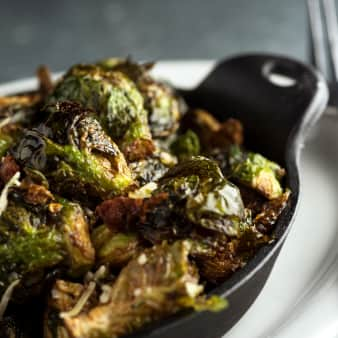 AMINA'S CAULIFLOWER BITES
beer battered and fried, buffalo sauce, ranch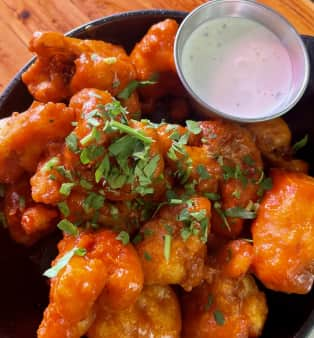 BEER BATTERED CRIPSY CHEESE CURDS
beer battered cheddar curd, marinara sauce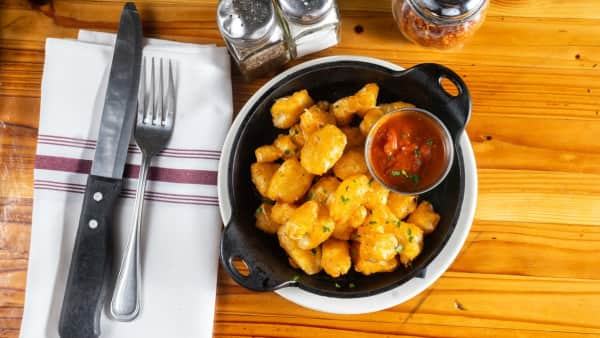 CHICKEN WINGS
choice of buffalo, BBQ or calabrian honey, fresh vegetables, house ranch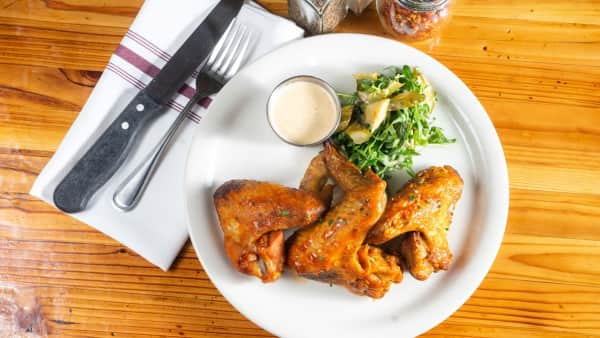 SHISHITO PEPPERS
coriander lime vinaigrette, sea salt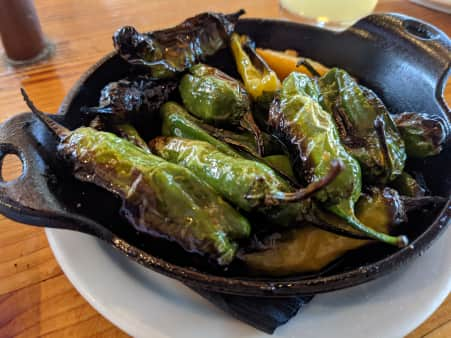 TRUFFLE FRIES
white truffle oil, parmesan, sea salt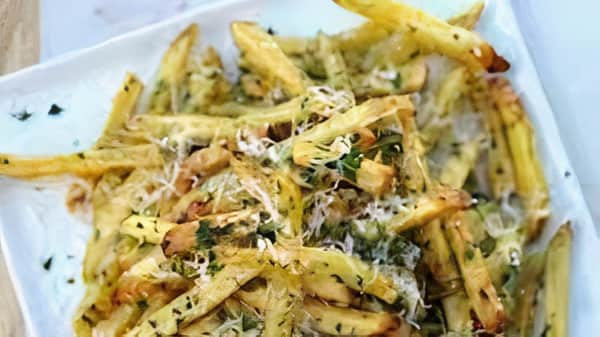 FORGE MAC
Bechamel, cheddar, jack, gruyere, garlic bread crumbs, parsley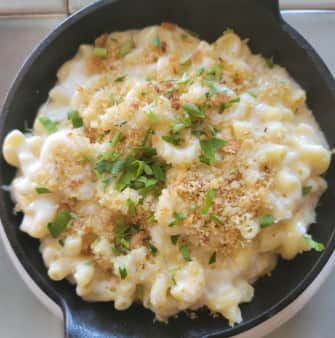 ST LOUIS RIBS
House made BBQ sauce, slaw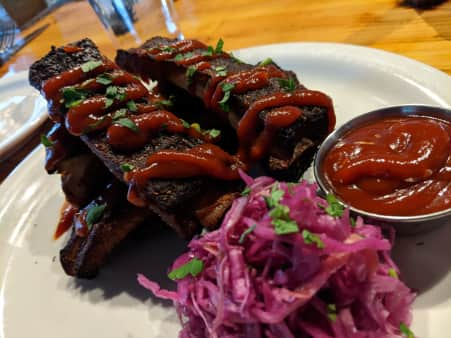 ROASTED TOMATO BURRATA
Roasted toybox tomatoes, garlic, fresh her bs, balsamic, sea salt, crostini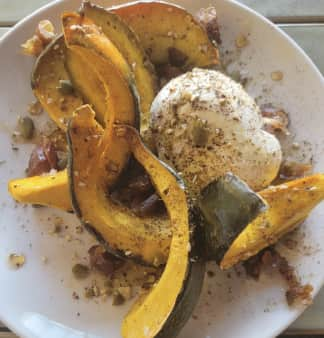 ROASTED BEET SALAD
Arugula, frisee, goat cheese, candied walnuts, pepitas, balsamic vinaigrette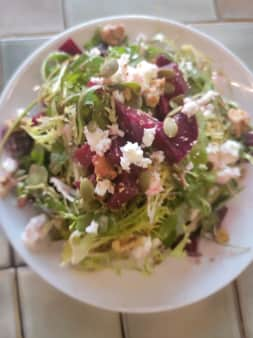 APPLE TANGERINE SALAD
Mixed Greens, tangerine, apples, feta, candied walnut, balsamic vinaigrette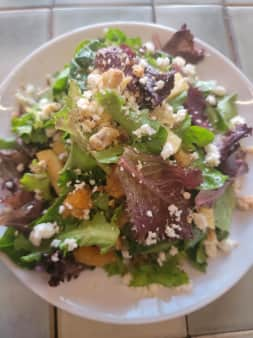 CAESAR SALAD
romaine, croutons, caesar dressing, white boquerones, Grana Padano g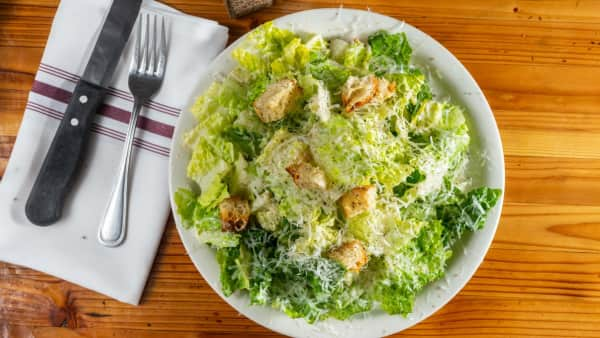 LITTLE GEM COBB SALAD
heirloom tomato, avocado, bacon, grill chicken, Pt. Reyes blue cheese, soft boiled egg, chives, lemon zest, mustard vinaigrette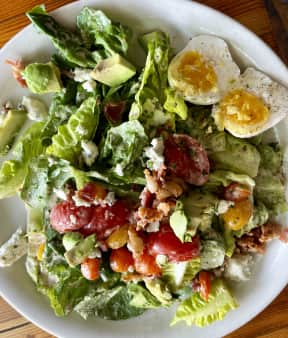 MIXED GREENS
Carrot ribbons, watermelon radish, pickled onion, Persian cucumber, toybox tomato, lemon vinaigrette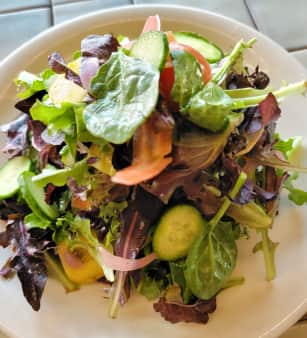 SPINACH CRANBEERY WALNUT
Spinach, radicchio, dried cranberry, candied walnuts, parmesan, sea salt, citrus vinaigrette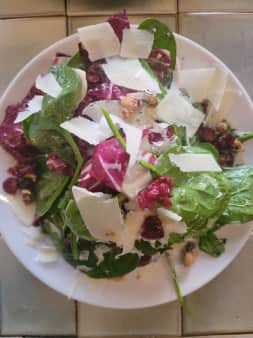 THREE CHEESE PIZZA
Garlic oil, ricotta, mozzarella, parmesan, arugula, leeks, lemon vin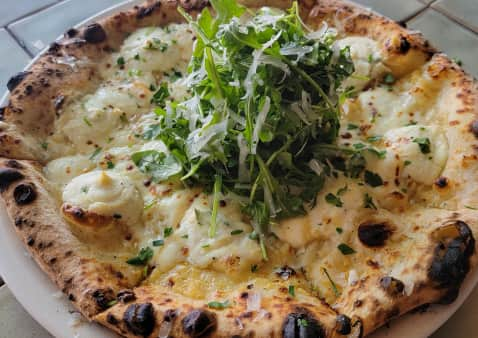 BBQ CHICKEN PIZZA
House made BBQ sauce, mozzarella, jack & cheddar blend, chicken breast, red onion, jalapeño, cilantro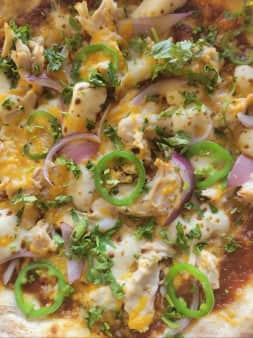 BUFALA PIZZA
Red sauce, buffalo mozzarella, Calabrian chili, arugula, prosciutto, parmesan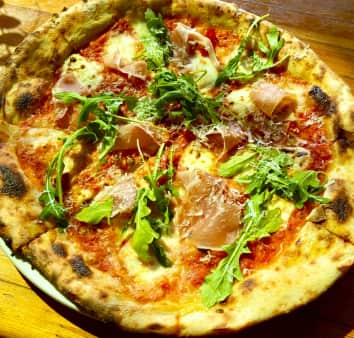 PIZZA BUTTERNUT SQUASH
Nutmeg Cream, butternut squash, roasted balsamic onion, mozzarella, goat cheese, pepitas, fried sage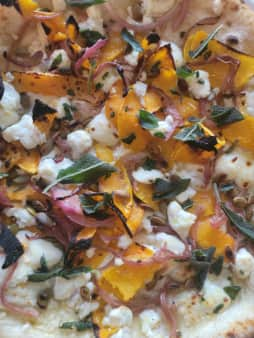 CAULIFLOWER PIZZA
House made pesto, roasted cauliflower, gruyere and mozzarella cheese. Finished with arugula tossed in lemon vinaigrette and a sprinkling of parmesan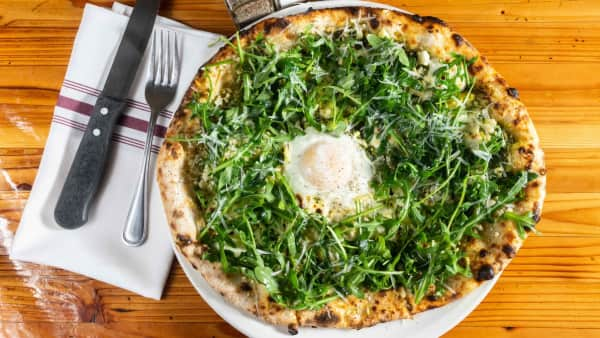 FAT BOY PIZZA
Red sauce, sausage, bacon, pickled pepper, red onion, mozzarella, parmesan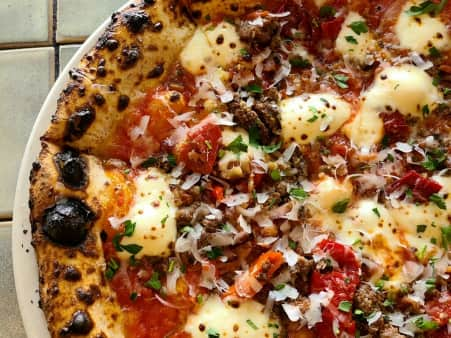 FORGE PEPPERONI PIZZA
red sauce, topped with Zoe's uncured pepperoni, castelvetrano olives, red onion, jalapeño, mozzarella and parmesan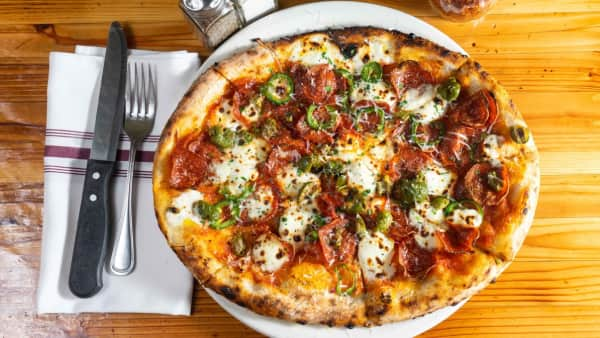 G.O.A.T. PIZZA
Garlic base, topped with mushroom, sausage, mozzarella and goat cheese. Finished with roasted fennel and truffle oil.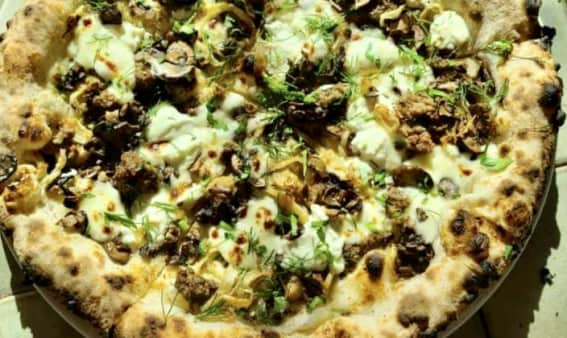 HEIRLOOM PIZZA
House made pesto, heirloom tomato, fresh basil, mozzarella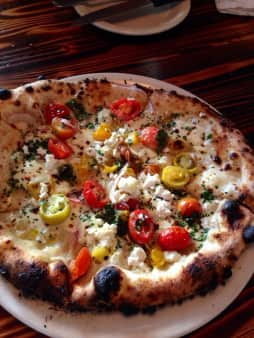 MARGHERITA PIZZA
red sauce, fresh basil and mozzarella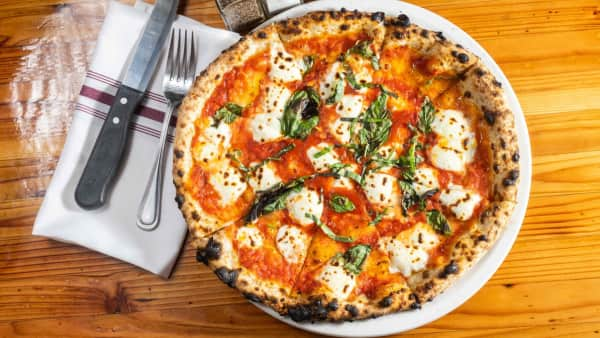 MUSHROOM & SAUSAGE PIZZA
Red sauce, garlic roasted mushrooms, sausage, red onion, mozzarella & parmesan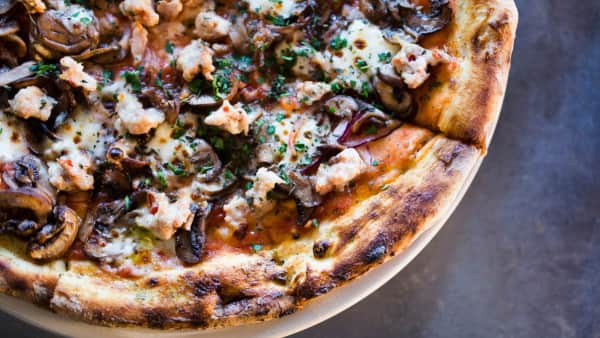 PEAR & PROSCUITTO PIZZA
Honey Dijon Sauce, pear, prosciutto, mozzarella, Pt Reyes blue cheese, caramelized onion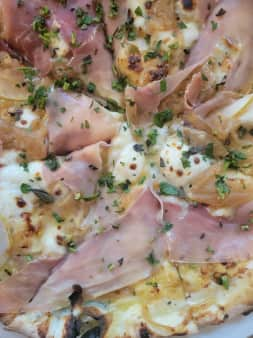 THE SHRIMP & CHORIZO PIZZA
Garlic oil, butter poached prawns, red onion, Calabrian chili, mozzarella & fontina. Finished with parmesan and cilantro.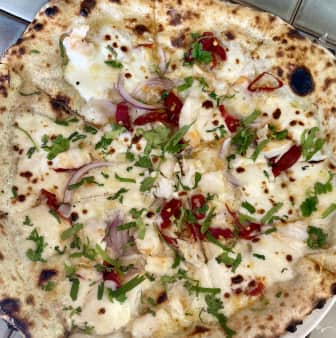 VEGAN PIZZA
Chefs choice with fresh seasonal vegetables
FRIED CHICKEN SANDWICH
Acme bun, lettuce, tomato, house made pickles, Calabrian aioli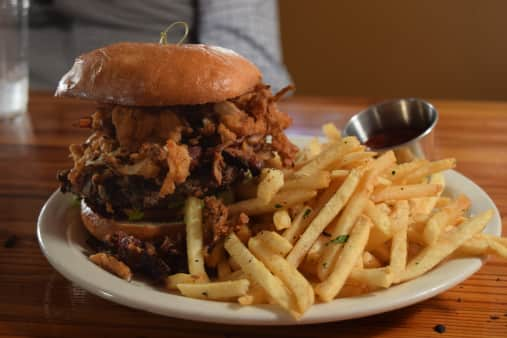 B.A.L.T.O. SANDWICH
Acme Herb roll, bacon, avocado mash, mixed greens, tomato, red onion, basil aioli
FORGE BURGER
Acme bun, lettuce, tomato, onion, cheddar, secret sauce ~add bacon or avocado $3 ~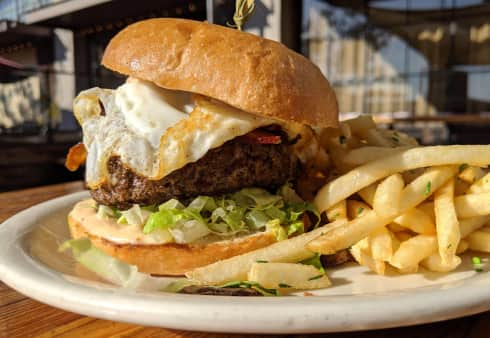 Cowboy Burger
Acme bun, white cheddar, BBQ sauce, onion strings, bacon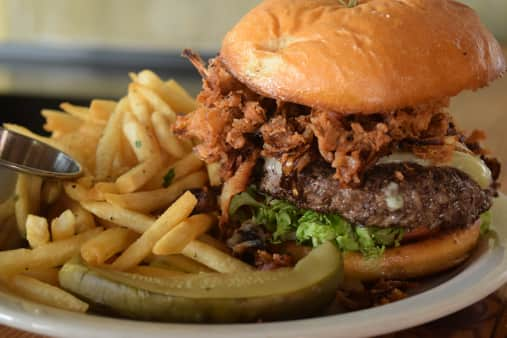 Blu Burger
Acme bun, lettuce, tomato, onion, Pt Reyes blue cheese, secret sauce, sautéed mushrooms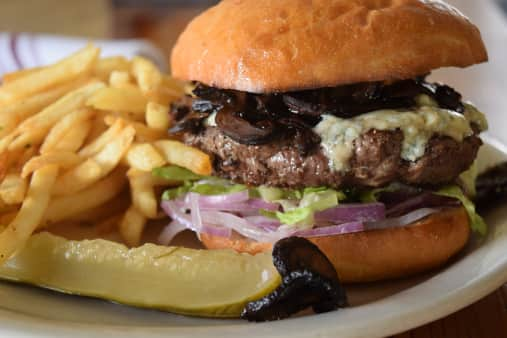 FISH N' CHIPS
lightly battered cod, french fries, tartar sauce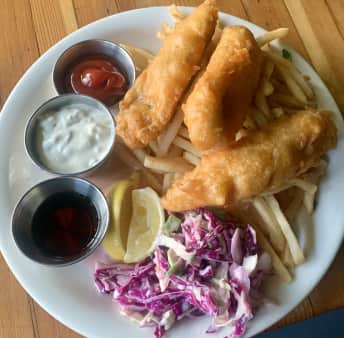 MUSSELS & FRIES
white wine, anchovy butter, malt vinegar aioli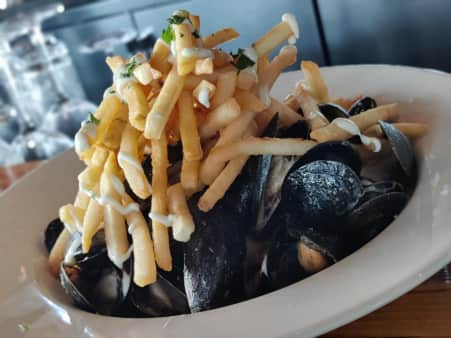 SPAGHETTI PECORINO
Olive oil, pecorino cheese, garlic, chili flake, parsley, garlic herb bread crumbs ~ add chicken $4/ add prawns $8 ~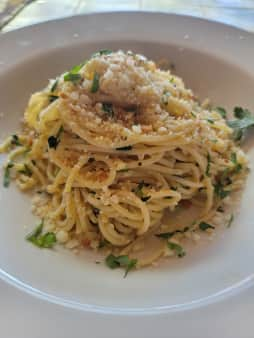 FIVE CHEESE TORTELLINI
Rainbow tortellini, creamy pesto sauce, feta cheese, basil ~ add chicken $4/ add prawns $8 ~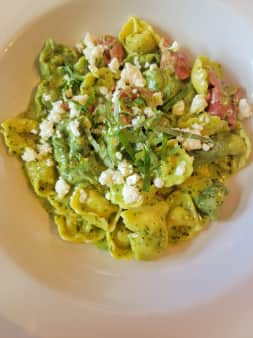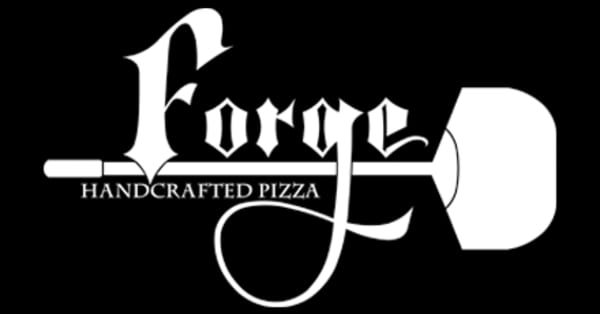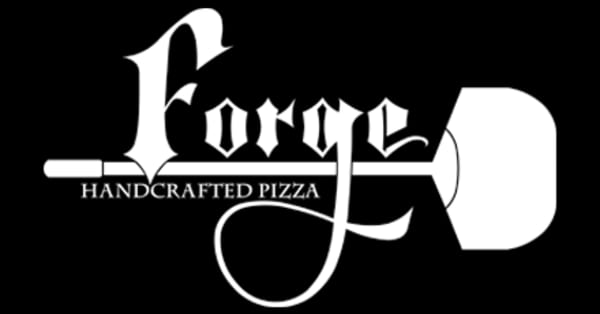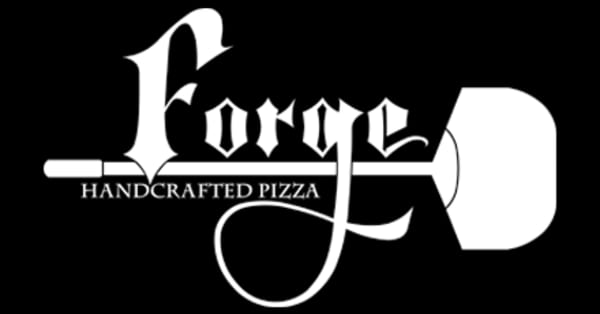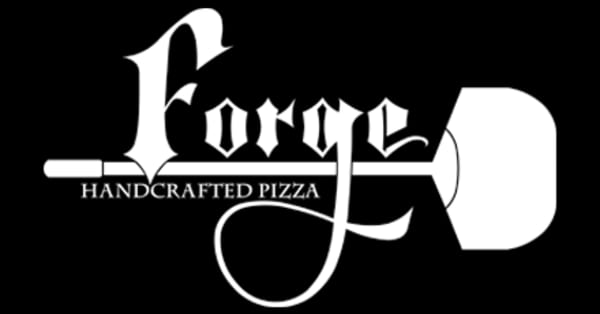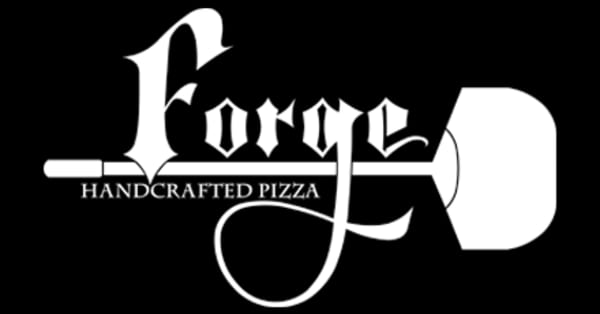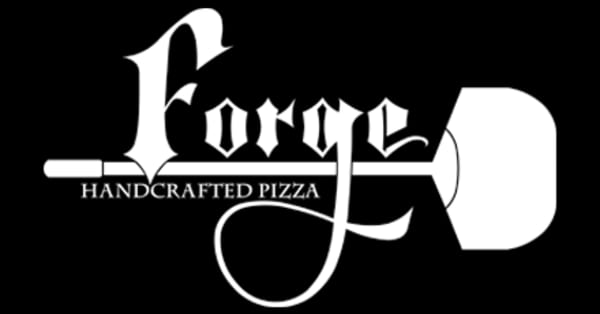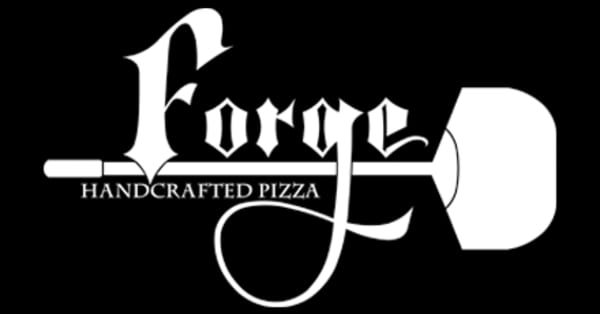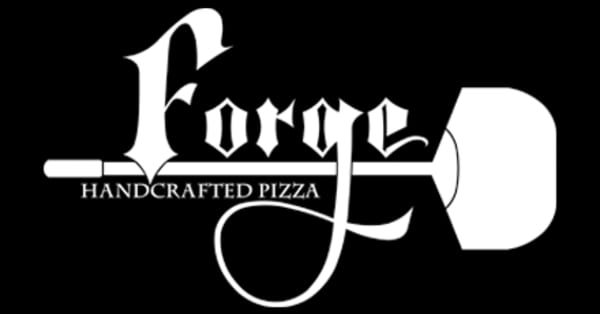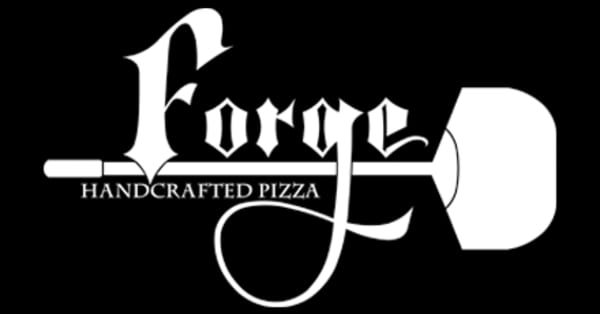 BOTTLE MALBEC
Tinto Negro | Mendoza | Argentina
BOTTLE CHIANTI
Luigi Bosca | Mendoza | Argentina
BOTTLE EDMEADS ZINFANDEL
Edmeades | Mendocino | California
PINOT NOIR LANDMARK
Landmark | Sonoma | California
BOTTLE ROSE CAMBRIA
Cambria | Santa Maria | California
ROSE LES SARRINS
Les Sarrins | Côtes de Provence | France
CHARDONNAY ALPHA OMEGA TWO SQUARED
Alpha Omega | Sonoma | California
BOTTLE SAUVIGNON BLANC RAPURA
Rapura | Marlborough | New Zealand
BOTTLE CHENIN BLANC- LIEVLAND
Lievland | Western Cape | South Africa
BOTTLE PINOT GRIS BRASSFIELD
Brassfield | Clear Oaks | California
BOTTLE PROSECCO
Benvolio | Veneto | Italy
BOTTLE SPARKLING ROSE
Albrecht Crémant | Alsace | France
GOLDEN STATE CIDER
16oz Can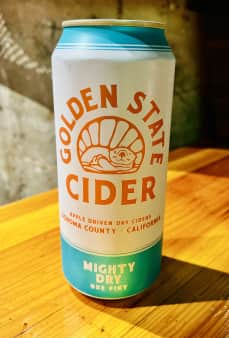 ERDINGER NON-ALCOHOLIC BEER
12oz Bottle
COCKTAIL- CROSSROADS
Gin, Elderflower, Orange Juice, Citrus
DARK & STORMY
Dark Rum, House Made Ginger Beer, Lime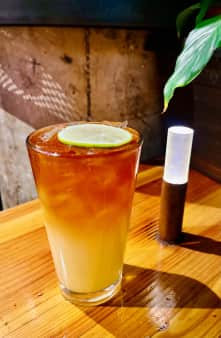 JESSICA THE RABBIT
Tequila, Blood Orange, Pineapple Liqueur, Fresh Lime Citrus
COCKTAIL MEDUSA
Mezcal, Rosemary Infused Agave, Lime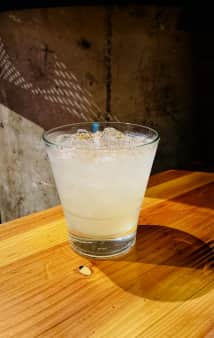 THE PINK FANG
Titos Vodka, Ginger, Pomegranate, Lime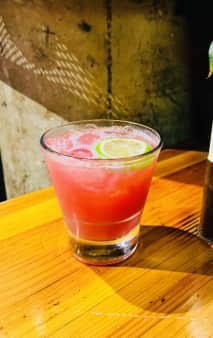 CUCUMBER LUSH
El Jimador Tequila, House Made Pear Purée, Elderflower, Lime, Brut
COCKTAIL- TRUE ROMANCE
Tequila, Passion Fruit, Orange Liqueur, Lemon, Hibiscus Tea